Thousands of Oor Wullie fans of all ages filled Aberdeen's Marischal College quad this weekend to say goodbye to dozens of statues before they go under the hammer for charity this week.
On Friday, Saturday and Sunday, families had bucketloads of fun seeing the colourful statues one last time before they are auctioned off tomorrow evening at Thainstone in aid of The Archie Foundation, the official charity of the Royal Aberdeen Children's Hospital and the Highland Children's Unit at Raigmore Hospital.
From ice-cream flavoured Wullies to floral-themed Wullies, the sculptures of DC Thomson's most famous son have been on show all across the north-east, as well as in and around Inverness, this summer as part of the Big Bucket Trail.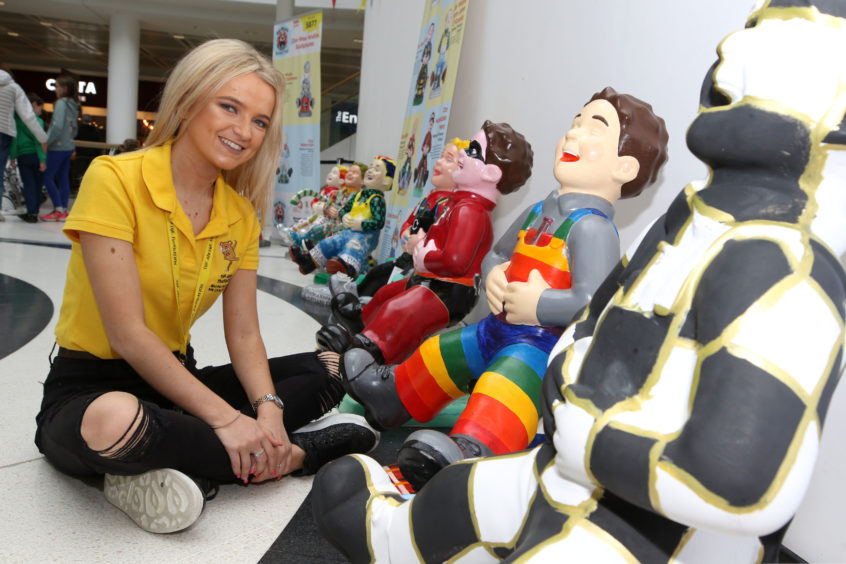 The Inverness statues were on show over the weekend at the Eastgate Shopping Centre.
Each design was carefully created by artists to represent a certain theme, person or region, and families were encouraged to travel around and take photos with as many as they could, checking them off on their Big Bucket Trail map.
The north-east and Inverness Wullies are part of a nation-wide art project, which will also conclude with sculptures being auctioned-off in aid of children's hospitals in Glasgow, Edinburgh and Dundee.
A previous charity auction of 70 Oor Wullies raised £883,000 for charity, and Joe Mackie, the chairman of The Archie Foundation, hopes this year's auction will also prove successful.
Mr Mackie, who spent yesterday at the Marischal College quad alongside thousands of visitors, said: "The turn-out of people from Aberdeen and Aberdeenshire has been really, really fantastic.
"It's something that's really fun to do, and it's been great to see all of Oor Wullies here as one big happy family.
Carolyn Bowron, an executive assistant at Archie, also spent this weekend with the Wullies in Aberdeen.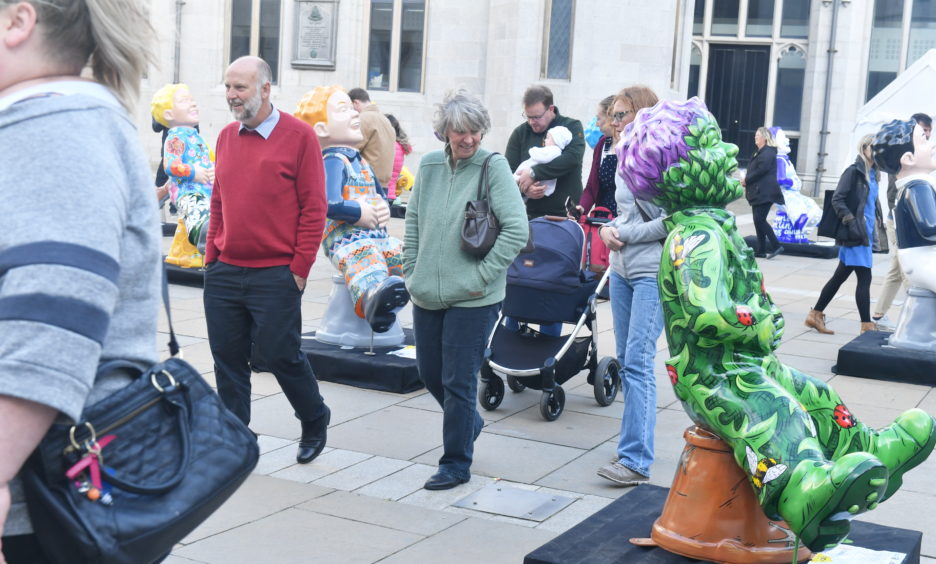 She added: "We've been very, very busy and we've had some massive footfall.
"There's just been so many family photos. It's been amazing seeing how delighted all the kids are to see all the Wullies together in one place, you can see how buzzing they are by the looks on their faces.
"The most popular one so far has been the Wullie Miller sculpture. He's really been a big hit with all ages of Aberdeen fans."
Ellis Watson, executive chairman of DC Thomson, said: "Wullie is 80 years old but a whole new generation is falling in love with him.
"We've had hundreds of thousands of people who have gone around Scotland, taking selfies like they're bagging munros. It has been amazing.
"And the magic with this is going to be in the money it raises for children's hospitals."