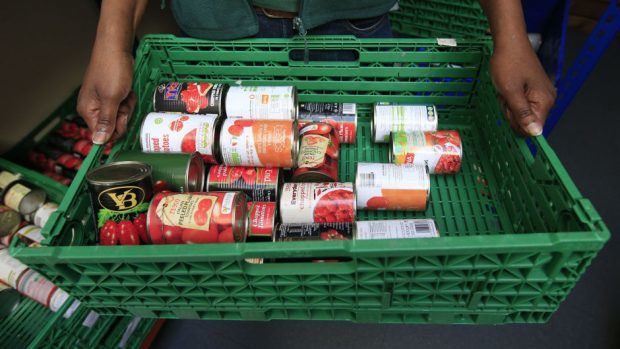 A food bank has been launched in Bucksburn in Aberdeen in response to a need for emergency food in the area.
The Storehouse has opened at the Beacon Centre on Sunday mornings and organisers are working to make the service available during the week.
In a bid to support people struggling to make ends meet in the area, the initiative was set up by Catalyst Vineyard Church – Aberdeen West and Integrate Scotland.
Ross Sutherland, strategy, development and community chaplain for Integrate Scotland said: "After one of the community council meetings, we understood that there was a need for it in this part of the city.
"On the face of it, Bucksburn is not a deprived community. But there are people living in in-work poverty and out-of-work poverty."
The Storehouse provides food, toiletries and household essentials to those who need them. They also offer free debt help services.
Although it has only been set up recently the food bank is still being met with demand from the community.
Mr Sutherland added: "We're not just a food bank, we are more than that. We don't just give you a food parcel and send you on your way.
"We offer you a cup of tea and a chat to get to know you. It isn't forced on anyone but it's there – we offer it.
"We can also point people in other directions and signpost them to other services that they might need."
Julie Forbes, site pastor at Catalyst Vineyard Church, said:  "People matter a great deal to God and therefore they matter a great deal to us.
"Bucksburn is a wonderful community and, if we can make a difference to someone's life by providing food & toiletries through the Storehouse foodbank, or helping them get out of debt through the CAP debt centre, we'll do everything we can to help.
"It's important that people know they are valued and that someone cares about them."
Last year, the service provided 11 tonnes of food to more than 450 individuals who were struggling.
Integrate Scotland operates from seven different locations across Aberdeen and Aberdeenshire and the organisation is also a member of Food Poverty Action Aberdeen.