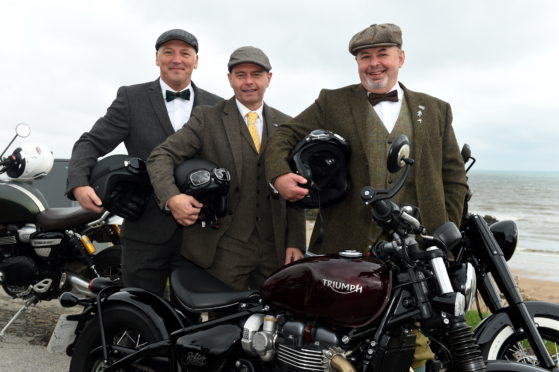 More than 100 smartly dressed motorcyclists roared through Aberdeen's main thoroughfare yesterday to raise thousands of pounds for a men's health charity.
The bikers paraded on Union Street to amass money for The Movember Foundation.
Funds raised in The Distinguished Gentleman's Rides across the world will be put towards improving prostate cancer survival rates and male mental health.
Around the world, more than a million men die because of the two illnesses each year.
The dress code asked the participants to don their Sunday best tweed, bow ties and, for the men participating, sculpted facial hair.
The 116 kind-hearted bikers registered for the Aberdeen event had raised around £18,000 for the cause by the time they set off from the Castlegate.
The troop of motorbikes thundered off from Aberdeen at 11.30am and rode to Banchory in the fourth annual ride in the north-east.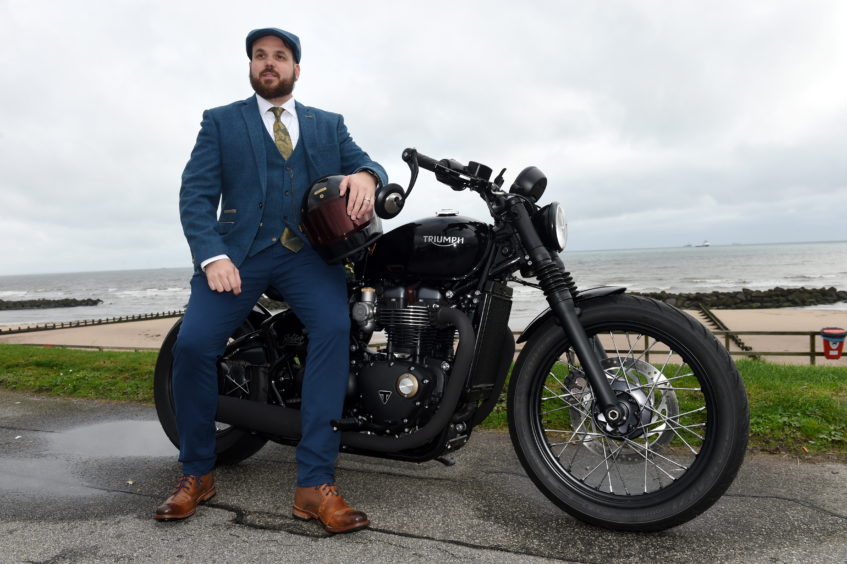 They gathered at the beach yesterday morning before heading through the city centre and out to Deeside.
Organiser Lenny Webster joked that everybody involved was thankful the rain stayed off, because tweed "does not make the best waterproof".
Having initially joined the crusade because of his passion for motorcycles, Mr Webster's motives became more personal recently.
The oil and gas technical engineer said: "Last year, a colleague of mine was suddenly a victim to suicide.
"He was in his 50s, a family man. He was not a chap you would expect to have any issues or suffer from poor mental health or depression.
"It was out of the blue for anyone who knew him and it brought it home to me.
The 47-year-old added: "Things like this event help to bring awareness and help to say to the 'hard-core' bikers that it is okay not to be okay – there are people you can talk to.
"Talking about your issues could potentially save your life."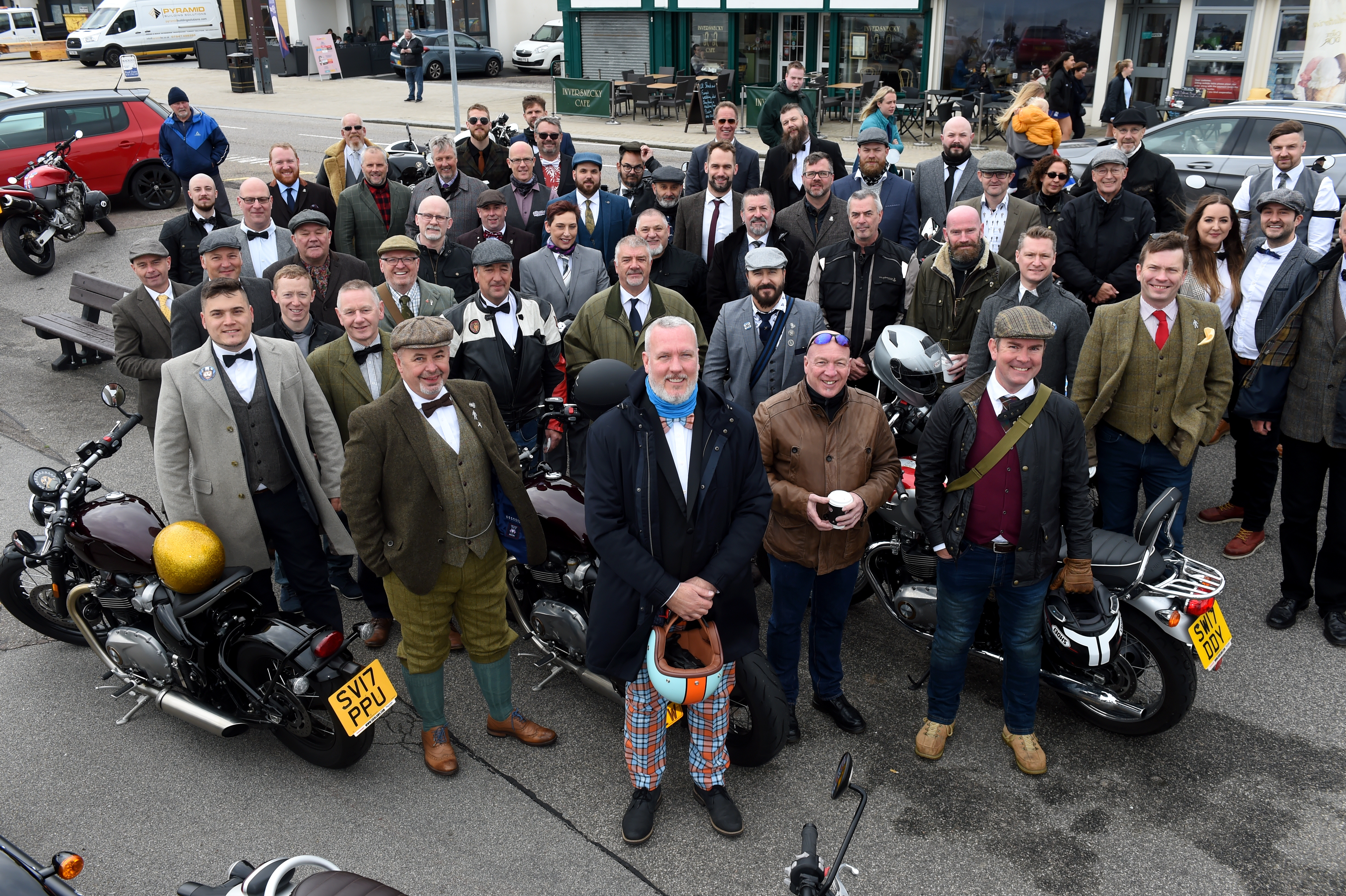 Local businesses offered food, drink and even massages and haircuts to those taking part while bands subsequently provided entertainment at the Banchory Lodge Hotel.
There was also an opportunity for motorcycle fans to have a look at the vast array of classic and vintage machines on show.
Those included a 1954 BSA, a vintage BMW and a CCM Spitfire – ridden by Aberdeen's top fundraiser, Bob Minto.
Across Scotland, more than 500 riders had received £80,000 in pledges – with hopes of more still to be donated.
To donate, visit www.gentlemansride.com and search for Aberdeen.