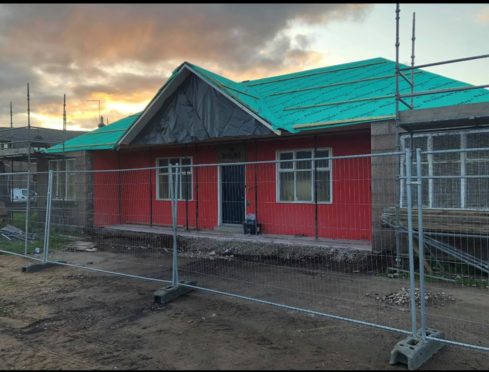 A north-east community group which is aiming to increase leisure facilities in the area is poised to begin the next stage of a major project.
After an open public consultation at their first football gala this year, as well as receiving feedback from the public, The Peterhead Area Community Trust (Pact) has chosen a scheme to move forward with.
They are now planning to create a children's play area,  a multi-use pitch and a mini-golf area in the town.
Pact chairwoman, Dianne Beagrie, said: "We are delighted with the level of engagement we have received from the public and the support there is for this project."
The next stage for the group is to look at funding options, and members have already established contact with companies to provide the facilities.
Mrs Beagrie said: "We have our pavilion opening at the end of November and we will be displaying more detailed plans then.
"We have no start date but are working hard on progressing this project, hopefully making a phased start next summer."
Work on the Blue Toon pavilion, designed to make it fully accessible, began in June.
The site will feature a small kitchen and upgraded changing rooms for sports teams interested in using the grounds.
Pact also aims to breathe new life into the abandoned tennis courts and bowling green on Victoria Road.