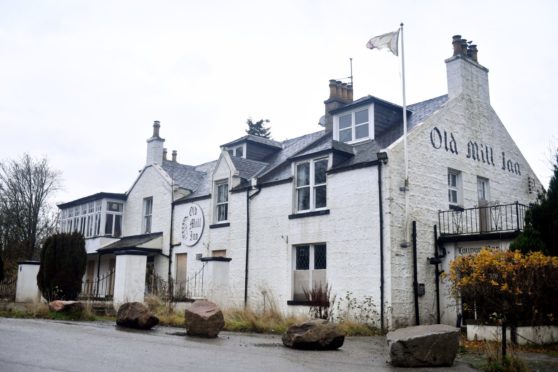 A hotel which was forced to close after 200 years could be demolished and replaced with a garden centre and restaurant.
Water rushed into The Old Mill Inn, at Maryculter, when the River Dee burst its banks at the turn of 2016.
The pub, which has stood by the South Deeside Road for centuries, had only recently reopened following a revamp but has lain vacant since being swamped.
Owners have now formed plans to knock down the pub and hotel to make way for a retail garden centre with a restaurant.
They also hope to build six homes on the site and, having learned from bitter past experience, the new buildings will be elevated on stilts to protect them from rising waters in the future.
Mike French has owned the Old Mill Inn for the past 30 years and said the new venture would be a boost for the area.
He said: "I think our proposed future for the Old Mill Inn is a win-win for local residents.
"With the way the industry is moving I think we need to adapt and come up with something new, which is why we want to open a retail garden centre with an accompanying restaurant.
"In Aberdeen there are hotels everywhere and pubs are a thing of the past in rural areas, but  this will be a venture for the future."
The site has had many functions over the years – serving as a nightclub as well as a pub and hotel.
Under the proposals, five houses will be built where the current car park resides, with an additional property across the road.
Mr French added: "The location is perfect for something like this, it sits next to the Aberdeen bypass and will give something new to locals as well as those passing by using the AWPR."
The matter will be discussed by North Kincardine rural community council on Monday.