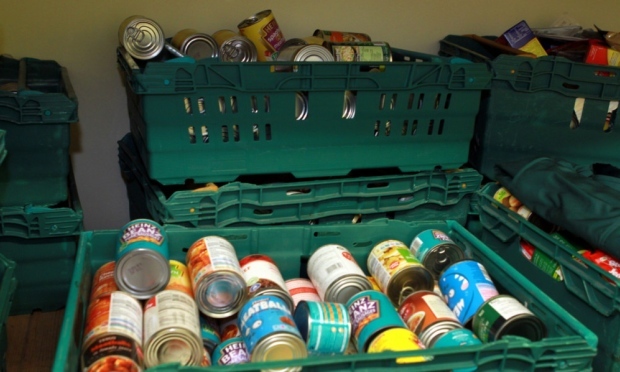 Hard-pressed north Aberdeenshire residents are being forced to seek the aid of food banks in increasing numbers, it has emerged.
Over the past year, figures show there has been a 36% increase in the number of emergency food parcels handed out across the area.
Aberdeenshire North Food bank said it had awarded  2,308 emergency packages between April and September this year, up from 1,694 in the same period last year.
And worryingly, more than one in four of those parcels containing three days worth of essential foods was given to a child.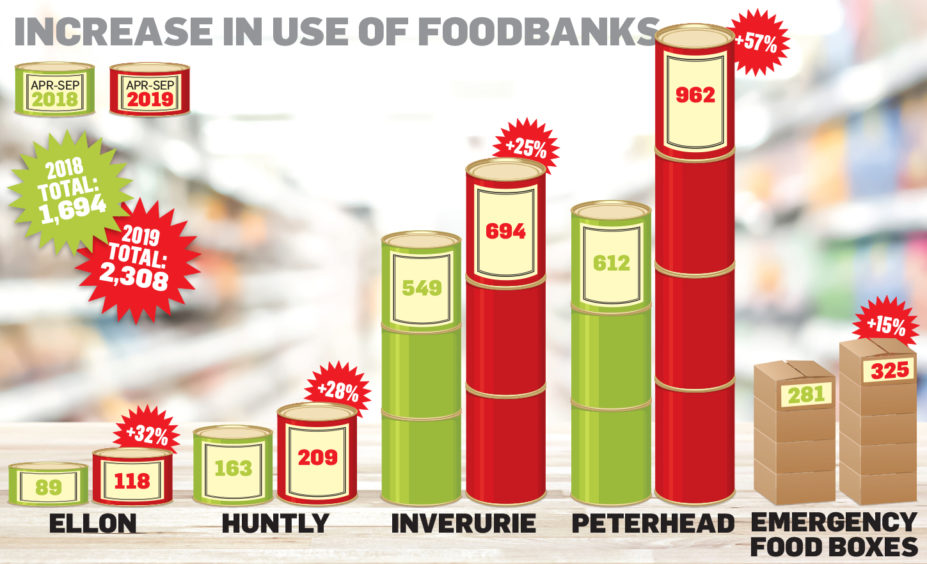 During 2019, the centres in Peterhead, Inverurie, Ellon and Huntly all experienced a steep increase in use. The Peterhead facility opened in June 2018.
There was also increasing demand for the emergency boxes given to agencies located in other areas, such as Fraserburgh.
Debbie Rennie, manager of Aberdeenshire North Food Bank, said: "It is a real concern that in just six months we've provided 2,308 emergency supplies to local people.
"While our help is needed, we're dedicated to ensuring that people in our community without enough money for food are able to access emergency support.
"Our vital work in the community has only been possible because of the incredible generosity shown by local people who have donated food, time and funds.
"We believe that everyone should have enough money coming in to cover the basics.
"But right now, more and more people our area are being forced to our food banks' doors. This isn't right."
Aberdeenshire North Food bank is part of the Trussell Trust Network which yesterday revealed their mid-year statistics, showing a UK-wide 23% increase in usage – the sharpest rate of increase the charity has seen in the past five years.
The Trust is now calling on all General Election candidates to work towards a future where no-one needs a food bank and pledge to protect people from hunger.
Bosses are also calling on the next government to end the five week wait for Universal Credit, ensure benefit payments cover the cost of living and invest in local emergency support for people in crisis.
Trussell Trust chief executive, Emma Revie, said: "People across the country, driven by compassion and a strong sense of justice, have been doing what they can to help, but we all want to see things change.
"It's time for candidates on all sides to ensure these values are lived-out in policies that protect people from poverty.
"Together, these three changes will put money back into the pockets of people who most need our support.
"It's not right that anyone has to walk through the doors of a food bank in the UK.
"But it's in our power as a country to end the need for food banks. This can change."