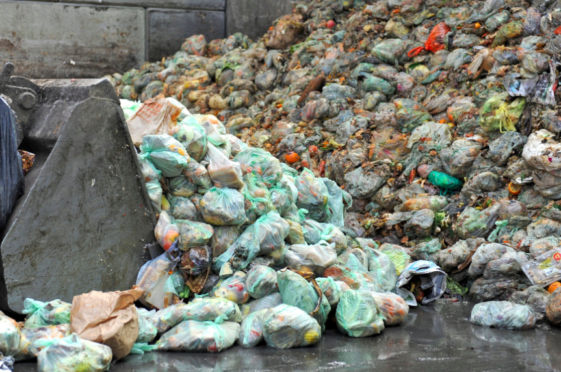 Environmental experts have issued a warning about the damaging effect which leaving the Christmas dinner shop until the last minute can have – with new research showing one in five people in the north-east leave it until as late as Christmas Eve.
A YouGov poll of residents in Aberdeen and Aberdeenshire showed a quarter of those celebrating on December 25 will leave getting in supplies until the day before.
The survey, commissioned by Zero Waste Scotland, also found a third don't do any planning before hitting the shops to buy their Christmas meal.
The not-for-profit environmental body is warning that around 67 million meals will go to waste in Scotland this December.
The organisation warned that waste significantly contributes to climate change and emits damaging greenhouse gas methane if sent to landfill.
More than half of the turkeys prepared will go to waste and around a third of roast potatoes and Brussel sprouts will go uneaten.
Around 500,000 potatoes are expected to be thrown away across Scotland on Christmas Day alone.
Chief executive of Zero Waste Scotland Iain Gulland said: "As a nation, we will waste thousands of tonnes of food this festive season, a lot of which is avoidable.
"To put this into context, over £11.5million pounds of meat and poultry alone will be thrown away throughout December.
"Taking simple steps, like resisting the urge to overbuy and using a shopping list to avoid doubling up on ingredients, are easy ways we can all reduce food waste and do our bit to tackle climate change."