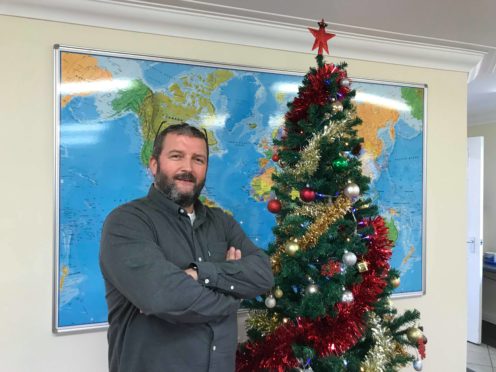 Christmas can be a difficult time for some people.
But the difference in the fortunes of some of the residents of two north-east addiction recovery centres from just 12 months ago has offered an uplifting festive story.
Teen Challenge North East Scotland runs two residential homes, where people spend a year working on turning their lives around, often after they have experienced battles with extreme drug and alcohol abuse.
At the two facilities – Sunnybrae near Fyvie for the men and Benaiah near Mintlaw  for the women – Christmas is spent with the staff, volunteers and each other.
The Teen Challenge team has been worming hard in recent weeks to ensure their first Christmas away from addiction is full of cheer.
Some of the men at Sunnybrae recalled the dark Christmases they would rather forget.
One, who wished to remain nameless said: "I remember past Christmas days when I would walk past houses in my home city.
"I always noticed homes packed with families enjoying the day with each other and I had to head to my flat to spend the day on my own."
Another revealed he had spent the last seven Christmases in prison serving different jail sentences. A third man had suffered a particularly bad Christmas with intense heroin withdrawal symptoms.
But now, the three of them and the other residents are healthy, sleeping at night and are working to restore their relationships with relatives.
Men and women in the centres will be given presents donated by local churches, tuck into a traditional meal and play games before watching a festive movie.
Area manager Gordon Cruden said: "Nobody, in an ideal scenario, wants to be in an addiction recovery centre on Christmas Day.
"But we do all we can to make it a day the men and women will never forget, as they focus on leaving the mess of drugs and alcohol behind to start new lives.
"Ultimately, we look forward to the residents having left Sunnybrae and Benaiah and, after being the cause of hurt for many of their family members on past Christmases, enjoying future festivities with loved ones, healthy, happy and relishing their freedom."