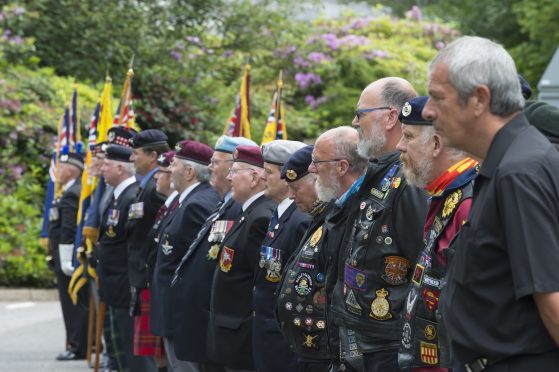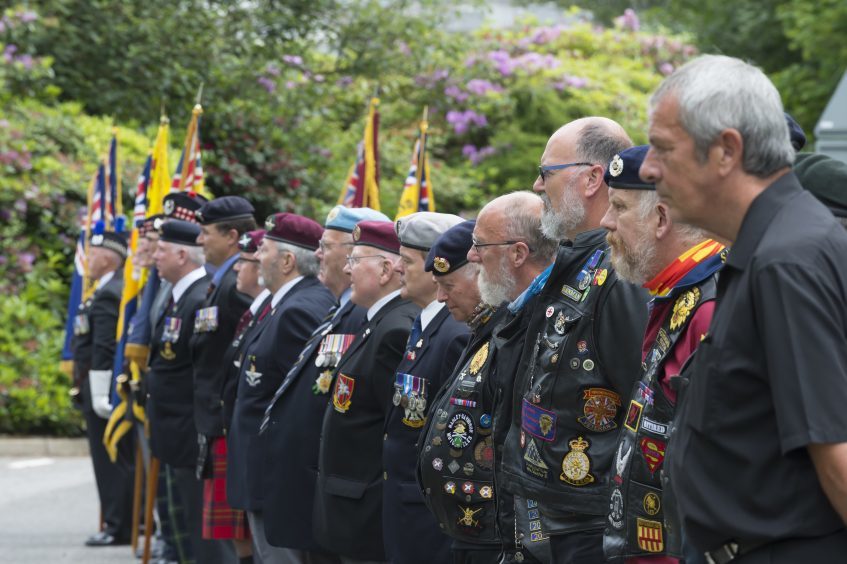 A campaigner for military veterans is looking to invite former soldiers who fought in the Second World War to a special tea party.
Aboyne-based Catherine Robertson Ross MBE, organiser of the annual Armed Forces Day lunch in Aberdeen, wants to take veterans to the event as her guest, in thanks for their contribution to the liberation of Europe.
This year's event takes place at the city's Marcliffe Hotel on June 26 and will double up as a celebration of the 75th anniversary of VE Day.
As well as a slap-up lunch, there will be music from the wartime era courtesy of Midlands trio The Bluebird Belles.
"Veterans won't pay a penny – they'll be my guests," said Mrs Robertson Ross.
"This year is extra special, being the 75th anniversary of VE Day, and I think this will be the last time we'll be able to make a fuss of them.
"I'm mindful of the fact that they are getting very old and will in many cases be quite frail – the youngest veteran from the war would be about 94 now.
"We have one Burma Star veteran who is 94 who will be travelling up from Poole in Dorset with his granddaughter to attend the lunch."
She added: "During my work with veterans, I've taken some to speak to Primary 7 pupils about their experiences.
"The children always have lots of questions for them, but very soon there won't be any veterans left to ask.
"There must still be veterans out there in the north-east and taking them to the Armed Forces Day lunch is the least I can do.
"I feel it's important to be able to recognise their contribution."
Mrs Robertson Ross is also looking for sponsors to help fund the event.
Anyone who knows any veterans in the area who would be interested in attending the event free of charge, or who can help with sponsorship, should contact Mrs Robertson Ross on 07879 854927.