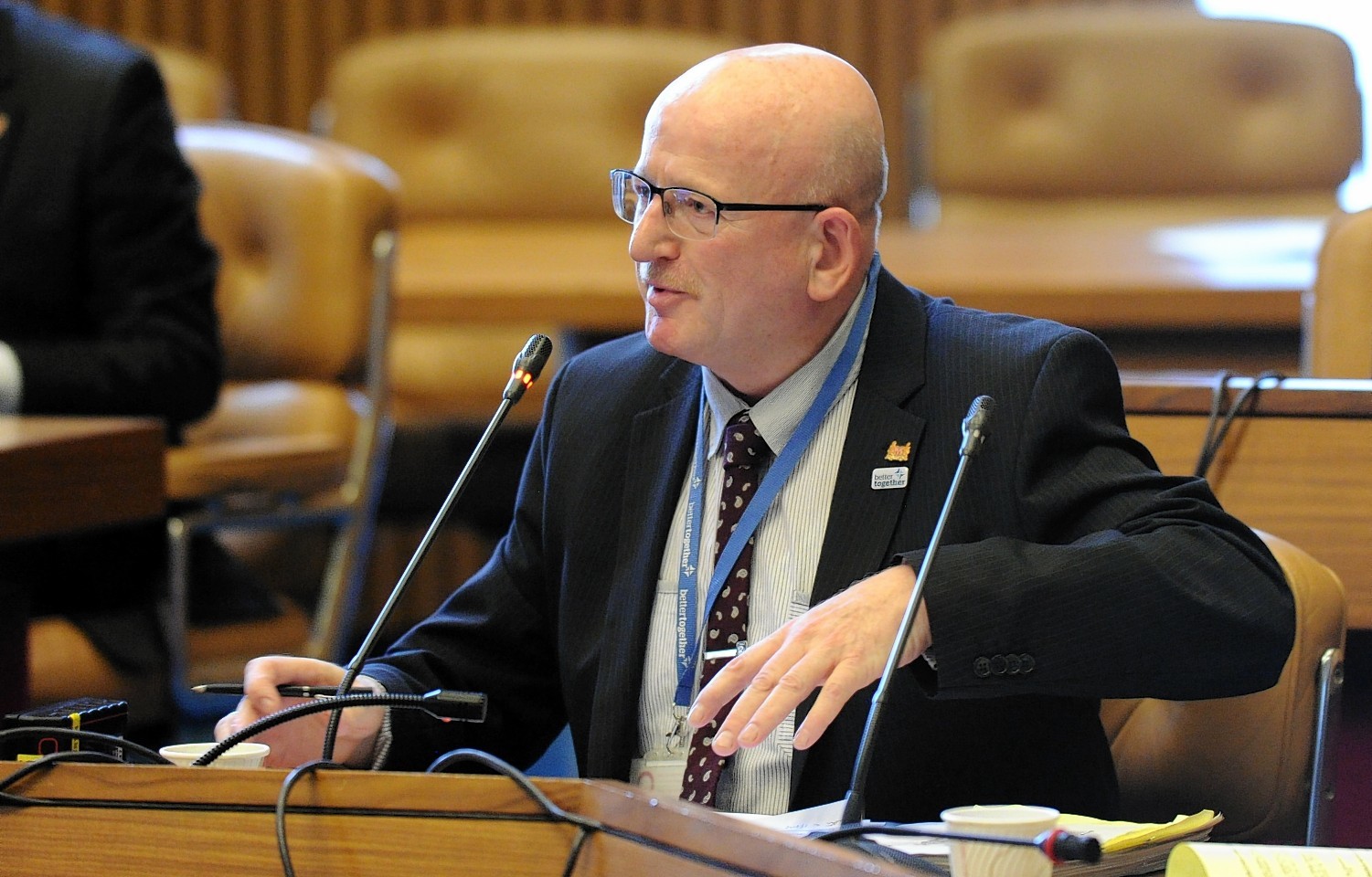 Hundreds of people have signed a petition calling for a disgraced Aberdeen councillor to resign.
A petition shared online at the end of last week has already gained nearly 500 signatures calling for former depute provost Alan Donnelly to quit.
The Torry and Ferryhill councillor was convicted of sexually assaulting a man at a function, but has so far resisted calls for him to stand down.
Donnelly had denied kissing and touching a man at the event, an ordeal which the trial heard left his victim "trembling and shaking".
He has resigned from the Conservative party, and was stripped of all positions on committees and external bodies.
That included his role as depute provost and he has since been called upon to resign altogether by all group leaders on the council – including his former Conservative boss Douglas Lumsden.
Torry resident Renee Slater started the petition, which reads: "Alan Donnelly should resign immediately as councillor for Ferryhill and Torry.
"We wish to elect a more suitable candidate to Aberdeen City Council, who will represent the interests of the constituency."
This past weekend, the new Scottish Tory leader Jackson Carlaw added his name to the list of those who wanted Donnelly out of public life.
But the local authority is powerless to remove the councillor from his elected position.
Complaints about Donnelly are currently under consideration by the commissioner for ethical standards in public life in Scotland – the only body with the capacity to order his departure.
It is understood the ethics watchdog had to stop accepting complaints about Donnelly because it was a drain on its "limited resources".