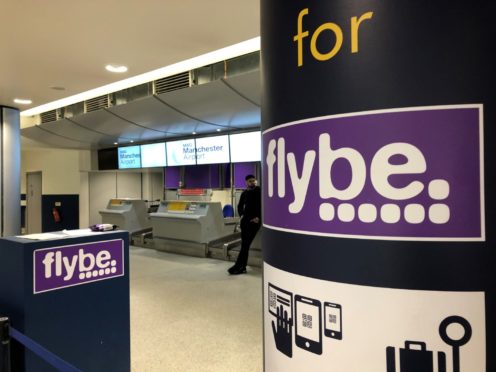 Scotland's national consumer advice service have advised Flybe customers to steer clear of airports unless they have arranged an alternative flight following the company going bust.
Announcements are yet to be confirmed from the air travel provider for those who are currently stranded.
New and developing information will be posted to the Civil Aviation Authority website.
Those who have purchased tickets with Flybe will have a number of options to reclaim their lost money.
Customers who have booked a package holiday through a travel firm may be entitled to a refund if it is ATOL protected.
Booking directly through the Flybe site, those who used credit or debit cards can raise a dispute with their card provider and may be entitled to a chargeback claim, whilst PayPal users have 180 days after their payment to do the same.
Some insurance policies will also entitle passengers to claim a refund back on travel insurance.
Advisers from the national charity are available via telephone, social media, web chat or email to guide the thousands of people through the "huge disruption" caused by the company's fall into administration.
Marjorie Gibson, head of operations for consumeradvice.scot, said: "The collapse of Flybe will cause huge disruption for thousands of Scots passengers.
"But consumers should remember they have rights in these unfortunate situations.
"There are a number of options to pursue to try and reclaim any money lost.
"Our advisers are ready to help individual consumers in Scotland with free, practical and impartial advice."