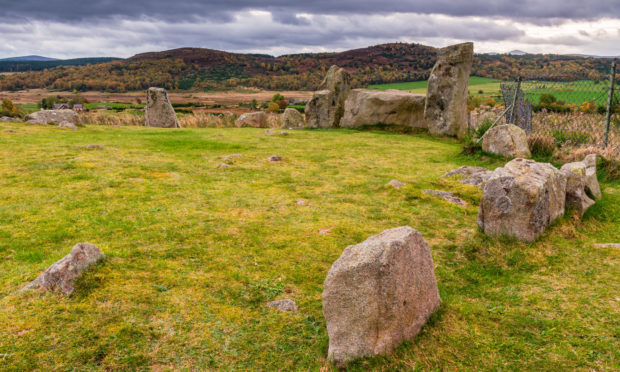 People have been encouraged to head outdoors and enjoy the very best of Aberdeenshire's heritage.
New archaeology trails will help locals and visitors alike to explore 4,000 of history.
Leaflets produced by Aberdeenshire Council include the history and locations of stone circles, pictish stones and historic churches dotted across the region.
Examples include St Congan's Church, Turriff; St Palladius' Chapel, Auchenblae; Brandsbutt Stone; and Clune Hill, near Banchory.
Councillor John Cox, vice-chairman of the infrastructure services committee, said: "The mystery surrounding stone circles and Pictish stones is one which has enthralled people for generations and we are fortunate to have so many fine examples in our midst.
"Not only can visitors get up close to view these wonderful examples, their very locations provide tremendous walks and some stunning views across Aberdeenshire."
The Aberdeenshire Archaeology Trails leaflets are available on the council's website and at information centres and libraries across the region.