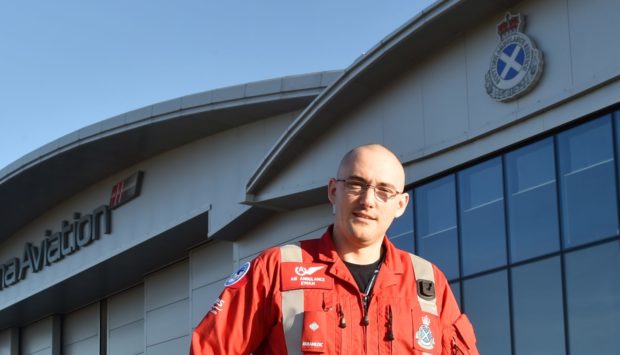 After being dunked in a swimming pool upside down in a replica helicopter, there's little left that can faze Ewan Littlejohn.
The paramedic described being enlisted to head up the new Aberdeen base of Scotland's Charity Air Ambulance as "inspiring" when he spoke to the Press and Journal in January.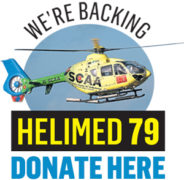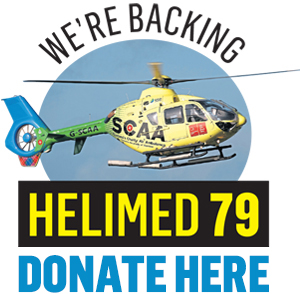 Friday marks the launch of Helimed 79, which will save many lives and help paramedics reach emergencies in all pockets of the north and north-east wherever they take place.
Mr Littlejohn, 34, is no stranger to the skies, as the aviation fanatic has had countless parachute jumps, transported patients on flown fixed-wings in his role as a paramedic, and piloted light aircraft in spare time.
Since joining the ranks of SCAA a matter of months ago, he and the new Aberdeen team have undergone rigorous training to help them prepare for their life-saving roles.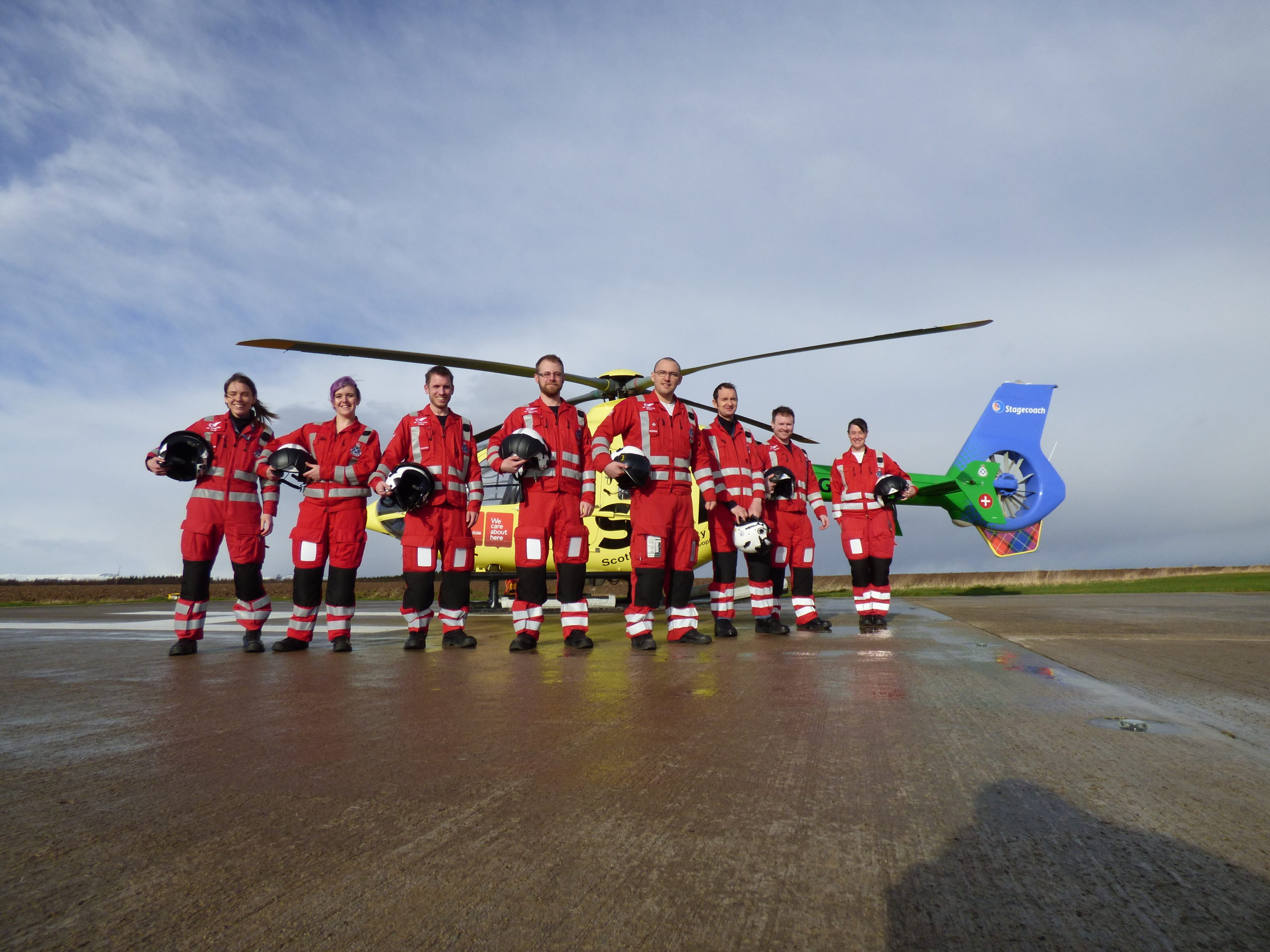 They've learned theory in classrooms with their feet firmly on the ground, and more recently flown with SCAA colleagues in Glasgow, Inverness and Perth to prepare for the launch of Helimed 79.
The paramedic said: "This week we have been focusing on line checks ahead of Friday.
"It's going to be brilliant to get going.
"There's been a huge sense of camaraderie in the SCAA family. There has to be in this line of work, where communication is so important.
"I've previously flown fixed wing aircraft, taking people from places like Shetland to Aberdeen for surgery and flown across Scotland and England to transport patients.
"Helicopters are a different ball game. You're flying fast, you're flying low and it can handle all sorts of weather.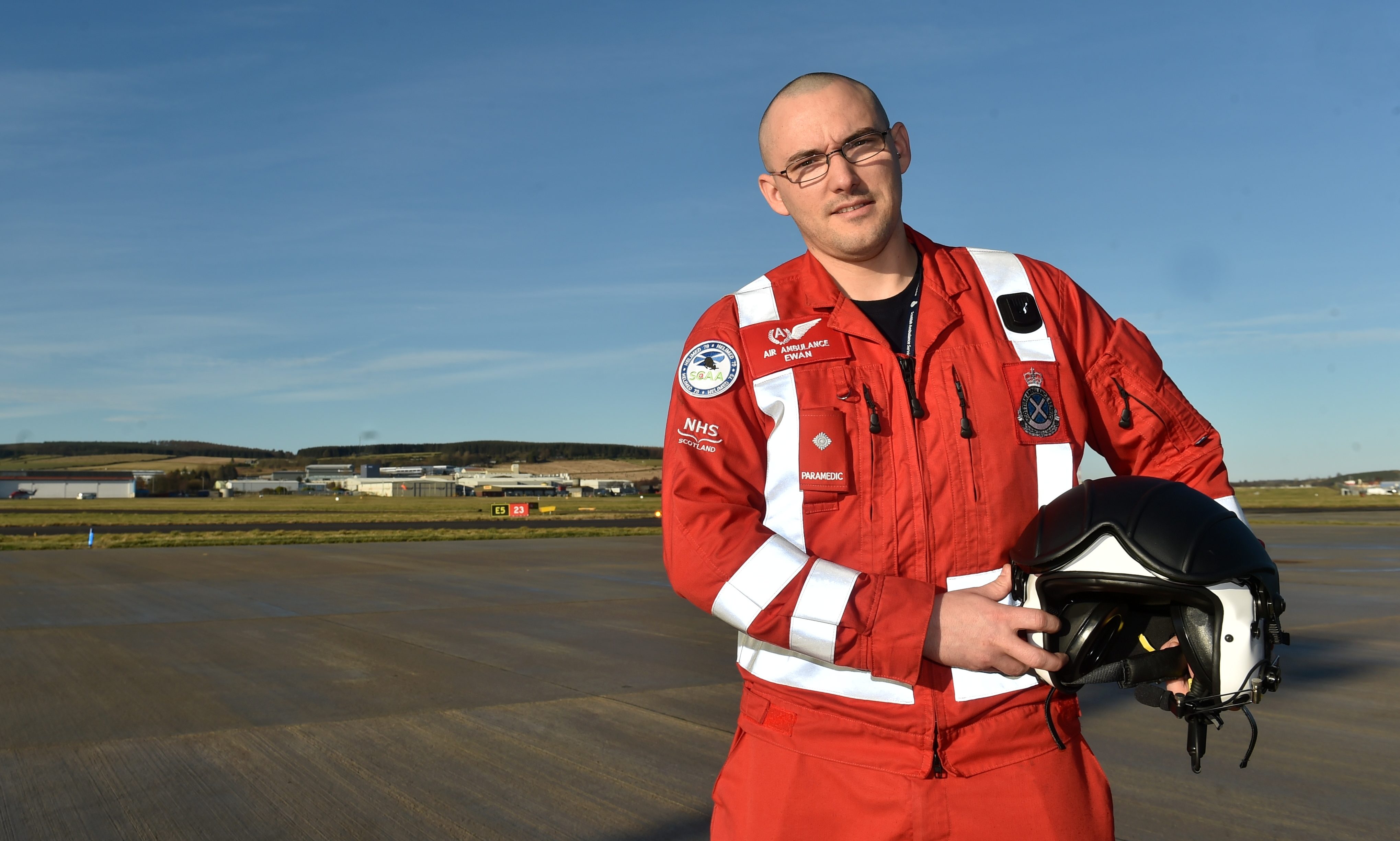 "And in the case of a particularly bad road traffic collision, or similar accident, we can bring a doctor alongside us."
The team have also taken part in survival training to help prepare for all sorts of eventualities; such as if the helicopter was forced to make a crash landing into water.
In the simulation experience the team were kitted-out in life vests and – after taking their places in a replica copter – dropped into a big tank of water.
The paramedics will also make use of innovative technology within the helicopters, with a sensitive awareness system to help crews plan for all manner of landings.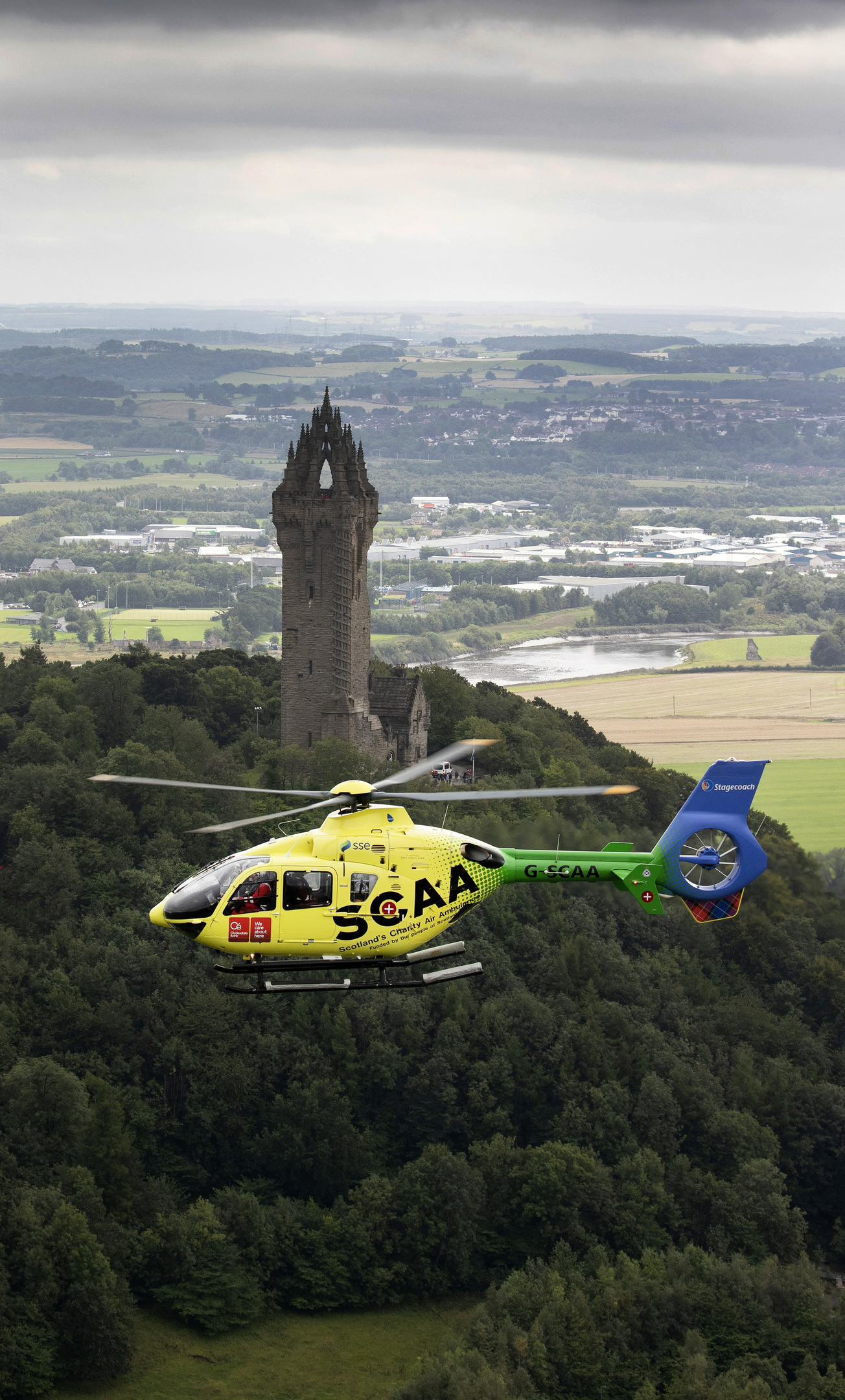 Mr Littlejohn added: "Learning in the classroom is one thing, but getting to put it into practice with the helicopter is another matter entirely.
"You have no idea where you'll go – a beach, a farm, the side of a road.
"You need to be prepared for anything."
Like other key workers across the country, SCAA's crews are still working tirelessly to provide life-saving care, which will be bolstered with the coming of 79.
Last week, Helimed 76, based at Perth, was tasked to a farm in Strathmore after a woman was injured in a fall.
The very next day, paramedics again took to the skies to reach a man in the Grampian area, who had fallen from a height at a farm and needed airlifted to the Major Trauma Centre in Dundee.
A night-time flight took our crew back to base after assisting at a recent road traffic collision in Aberdeenshire involving a car and a motorcycle, working alongside colleagues from @Scotambservice & EMRS North at the scene. Please support us if you can: https://t.co/Ybdzd0uA1Y pic.twitter.com/31Lrf9gOaj

— SCAA (@ScotAirAmb) March 31, 2020
Based at a new hangar at Aberdeen International Airport, Mr Littlejohn and his crew "cannot wait" to see Helimed 79 in action at Friday's launch.
And there's one small fan who will be providing the biggest support for the unit's heroic leader.
Mr Littlejohn added: "My son Liam is eight. He loves all things aviation himself, he's so excited.
"My whole family are very proud."
He added: "Hopefully Helimed 79 can provide hope to people.
"It's the people's helicopter. It was funded by everyone in Scotland.
"The extra service will take pressure off SCAA with everything going on at the moment, and the team has been working extremely hard to make this happen in such a short space of time.
"I can't wait to get in the skies.
"It's a dream, isn't it?"
---
Scotland's Charity Air Ambulance has made a huge impact since 2013, saving lives and preventing suffering.
That is why the P&J campaigned successfully for SCAA's second helicopter to be based in our region.
The countdown is now on for the aircraft – call sign Helimed 79 – to start flying missions from Aberdeen Airport.
But this is an emergency service that relies entirely on donations.
Each call-out costs about £2,500 and SCAA needs P&J readers to help hit its £6million target and get things off to a successful start.
So please do anything you can to raise those funds and show that We're Backing Helimed 79.
---
Ways to donate to SCAA
Website: www.scaa.org.uk/donate
Text: Text 'SCAA' and the amount to 70085
Phone: 03001231111
Cheques: Made payable to 'SCAA' or 'Scotland's Charity Air Ambulance' and sent to: Scotland's Charity Air Ambulance (SCAA), The Control Tower, Perth Airport, Scone, PH2 6PL