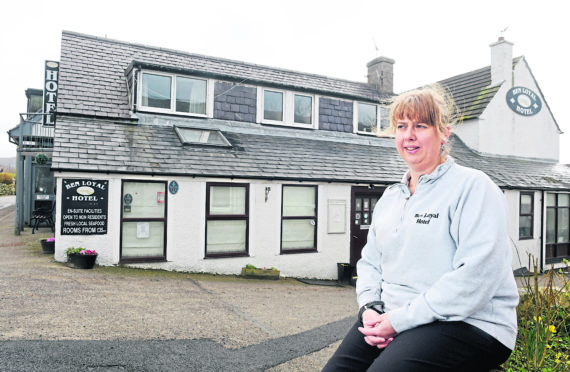 The owners of a Sutherland hotel are offering accommodation to nursing staff in need during the coronavirus crisis.
Sarah Fox and Tracy Gunn were getting ready to celebrate the tenth anniversary of owning the Ben Loyal Hotel in Tongue when the tourism trade ground to a halt.
But they have now responded to a call from Highland Council who were looking for hoteliers to help out during the pandemic.
The owners are making the self-catering section of the hotel available for nursing staff, along with two self-catering pods in Melness, at no cost.
Mrs Fox said: "The 14 rooms in the hotel aren't practical for the purpose, but we do have a three bedroom annexe with three completely self-contained rooms which would be ideal for self-isolation.
"We seem to be a couple of weeks behind the central belt here, but we are ready to do our bit."
Mrs Gunn has two self-catering pods in Melness, which she has also made available.
She said: "We nearly had one nurse from Australia stay with us but she was taken in by relatives in Glasgow for lock-down.
"We've new pods going up in front of the hotel which are nearly finished, but we've had to put them on hold for now."
Local councillor Linda Munro, who made the original contact with the Ben Loyal owners, said:  "It would be a heartening response at any time but from folks who have lost their entire income for the foreseeable future it's an amazing response."