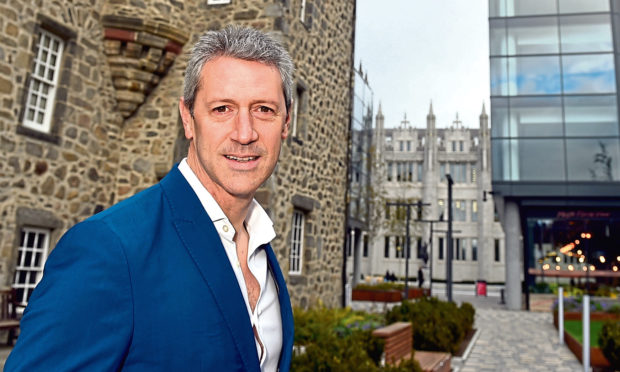 A tourism chief has said local communities will most likely be the "vanguard of kick-starting the sector" after coronavirus lockdown measures are lifted, and not visitors from further afield.
Chris Foy, chief executive of Visit Aberdeenshire, believes companies faced with major financial struggles caused by the worldwide coronavirus pandemic in the north-east should look closer to home when restrictions on travel loosen up.
Mr Foy said businesses will benefit most from customers and visitors travelling from within a few hours' drive.
He said: "We're using this period to consider recovery scenarios.
"Local communities are likely to be at the vanguard of kick-starting the hospitality and tourism sector, especially after a period of lockdown.
"But any recovery scenario will be based on currently unknown factors that flow from the state of the economy – the supply chain, staffing and ability to access destinations.
"Historically, domestic markets recover better from crises better than international travel, so promoting to audiences within around three hours' travel could be a logical next step.
"While talk of recovery may seem premature at this time, we'll be ready to support our highly-skilled tourism partners when they welcome visitors back once more."
Mr Foy added that with conferences at the P&J Live being cancelled, including the Visit Scotland Expo, work is under way to make sure the business community in Aberdeen and Aberdeenshire are being guided to "key sources of business advice and support".
He said: "Our work in the conference space continues, as these events typically have long lead times."
Last week, tourism businesses in the Highlands said they hope they may be in for an unusually busy winter season, as people around the UK look to get away from it all after easing out of the coronavirus lockdown.
Although the ongoing crisis is already causing major damage to finances for the Easter season and is expected to continue to do so over the summer, the business improvement district Visit Inverness Loch Ness (VILM) says the end of the year could bring a bounce-back for the Highlands.