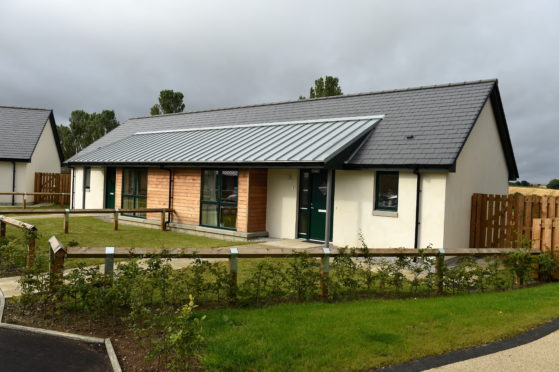 A north-east dementia ward has been praised by inspectors for helping patients feel "settled and relaxed".
The Ashcroft Ward at Bennachie View Care Village in Inveruie had been visited by the Mental Welfare Commission for Scotland in February 2018.
At that time, the watchdog had made a number of recommendations relating to nursing care plans, incapacity legislation and the physical environment.
Inspectors returned to the facility in February this year to follow up and see what progress had been made.
They said they found "detailed" documentation in patients' files and evidence that care plans were being regularly reviewed.
But they also acknowledged that some files "lacked detail" and were not always being fully updated, and imposed two recommendations in relation to this.
Its report also said: "We were not able to have detailed conversations with all the patients in the ward, because of the progression of their illness.
"However, we were to meet and introduce ourselves to a number of patients who told us that they were happy on the ward, and they appeared settled and relaxed in the environment."
The report said: "The newly-appointed senior charge nurse told us she has identified areas for development including a review of patients' documentation.
"Where it had been identified that a patient was fit for discharge, we saw from file reviews that active planning was in place."