A music festival which has been running for almost 100 years will go ahead in June – with acts taking part online.
Although Covid-19 will prevent the usual live performances before packed crowds, organisers of the 97th Aberdeen and North-East of Scotland Music Festival are determined to give fans something to look forward to.
Founded in 1909, the staple event in Aberdeen's cultural calendar has only ever been cancelled due to the First and Second World Wars.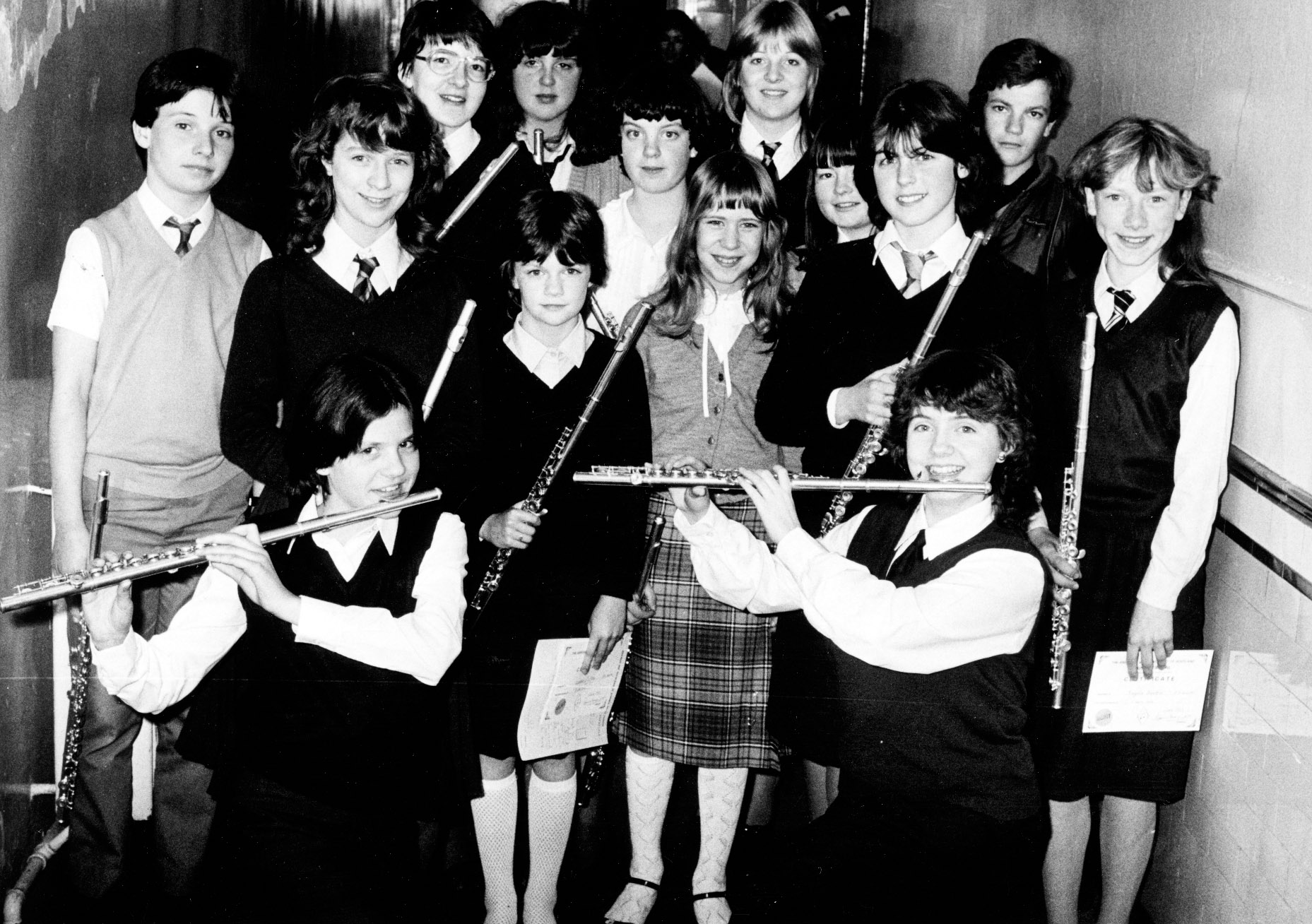 TOP TUNES: Angela Stone, front left, and Angela Young, joint winners of the 15-and-under flute section at Aberdeen and North East of Scotland Music Festival in Aberdeen's Music Hall, pictured with other competitors, who came from Aberdeen, Skene, Rothienorman, Newtonhill and Chapel of Garioch.
ABERDEEN JOURNALS Ltd. 03.06.1983.Entrants are now being asked to submit video recordings of their performance for adjudication, and live feedback will be given online during festival week.
Event chairwoman, Teresa Boag, hopes that taking part "will give students of music and drama a goal to work towards" now that exams are off.
Festival director Janette Hall also thanked festival regular Lizzie McCall, who has posted a video online demonstrating what can be achieved through the power of technology. 
Mrs Hall added: "One benefit of the online festival is that it widens the opportunity for participation.  Competitors do not have to travel to Aberdeen.
"Entries are arriving from throughout Scotland, from school pupils, university and conservatoire students and adults."
Click here to find out more or email info@aberdeenmusicfestival.com