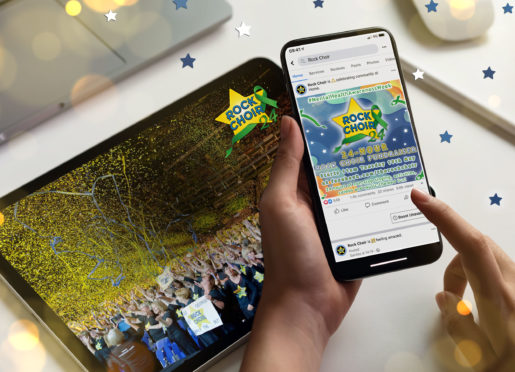 North-east communities will be taking part in a 24-hour fundraising event in aid of the Mental Health Foundation.
The effort will be led by Rock Choir, whose members will stage energetic performance, day and night, on May 19.
As well as musical content, there will be pre-recorded footage and video messages from key workers who will share their stories of working on the front line during coronavirus.
Messages from celebrities who have pledged their support, including Jess Glynne, Michael Ball and Sir Cliff Richard, will also be shown.
Rock Choir leader Rachel Watson looks after the choirs in Stonehaven, Inverurie and Aberdeen, and will be leading some of the live sessions at the fundraiser.
The overall event will be hosted by Rock Choir's creator and creative director, Caroline Redman, who said: "Rock Choir has been looking after the well-being of the British public for 15 years now.
"I knew we would need to ensure we continued to support not only our Rock Choir members but also the needs of the public as lockdown continues and anxiety, stress and other difficulties develop during this time."
Mark Rowland, chief executive of the Mental Health Foundation, added: "By bringing people together and raising funds, the Rock Choir is not only an expression of kindness but one that uses singing ,which is also great for our mental health.
"I can't wait to take part."