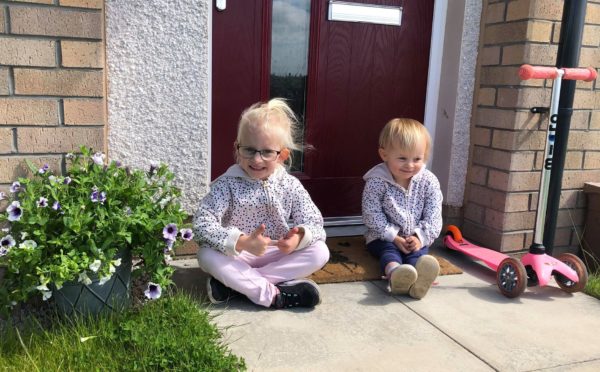 An Aberdeen community is being given the chance to try out their gardening skills after hundreds of plants were donated.
Developers behind the expanding Countesswells development have sent £900 worth of greenery to those already settling into their new homes.
It is hoped the 100 potted plants and herbs will inspire residents to help make their area one of the most attractive spots in the city.
Project director Martin Dalziel, from Countesswells Development Ltd, said: "We have a singular vision to create one of the greenest, most community-oriented and attractive places to live in north-east Scotland."
During lockdown, residents have been pulling together to assist with shopping or collecting prescriptions. They have also been lifting each others' spirits by sharing puzzles from neighbouring gardens and decorating rocks in tribute to NHS staff and other key workers.
Kelly Ogston has been isolating at home with her family for 10 weeks, and said her two daughters Georgia-Rose and Ellie-Jane have developed a love for the outdoors.
She said: "We'll never get this time as a family again, so we want to make the most of it and have done so with walks to the woods and making dens and picnics together.
"It's a lovely gesture and has made me want to get some more for my garden and get into growing some nice flowers with the girls.
"They're excited to help look after it and see how it blossoms."