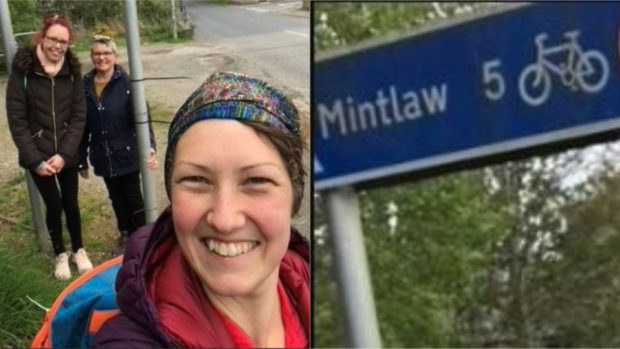 A north-east woman has raised thousands of pounds for the NHS by walking further than ever before in her life.
Mintlaw resident Rita Craigon did a sponsored walk to Maud and back with daughters Rebecca and Kelly, to mark one year to the day since her mother Margaret Robertson died.
In successfully completing the 12-mile challenge, Mrs Craigon raised more than £3,000 for NHS Charities Together.
"My mother was a really well-known, well-loved figure and did a lot for the village," said Mrs Craigon.
"She helped everyone in the village – the school, church, and local charities – and was known locally as the 'dumplin' wifie' or 'Granny dumplin' because she made dumplings for everybody.
"She was just a lovely woman, and it was an amazing amount of money we were able to raise in her memory.
"Although I love walking, I'd never walked that far before so I was a bit worried, but I thoroughly enjoyed it.
"I thought it would be good to give the money to the NHS, what with everything they're doing just now – they're doing a tremendous job.
"We got really lucky with the weather, it was fine the whole time – it took us four hours – and then almost as soon as we got home it did nothing but rain the rest of the day."