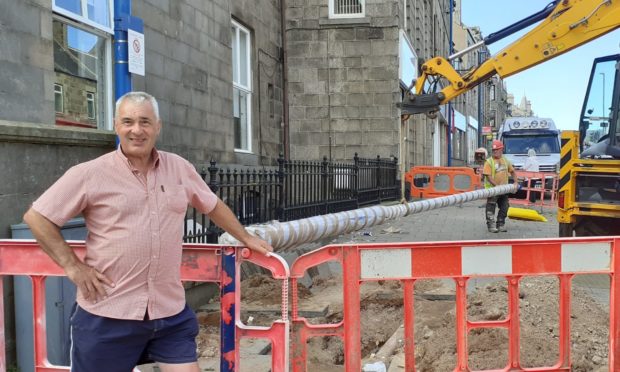 A new network of CCTV cameras it's hoped with increase safety in Fraserburgh's town centre should be operational within a fortnight.
Significant fundraising has been undertaken to enable the purchase and installation of the cameras.
Councillor Brian Topping is chairman of the Fraserburgh CCTV Working Group and said: "This is something I've gladly spent a lot of time on.
"There have been a a lot of hurdles a long the way and Covid-19 didn't help as it meant workers couldn't come through to Fraserburgh to install the cameras.
"Now we're hoping they'll all be up and running by the end of next week but it's safe to say they'll be running within the next fortnight."
Some of the cameras, including one outside Iceland on Broad Street, were already up and running before the nationwide lockdown was announced in March.
The community group has already £10,000 for the CCTV network, but fundraising efforts to ensure the cameras can remain in place for years remain ongoing.
Mr Topping added: "We're certainly very grateful to everyone who's made a donation towards this project.
"I'm also grateful to the Banff and Buchan Area Committee for their grant.
"There is still work to be done and those who'd like to support us can still get in touch."
Mr Topping believes the cameras will "help people feel safer" when they visit the centre of Fraserburgh – and will make anyone considering becoming involved in criminal or anti-social behaviour think twice.
He said: "The fact is there's every chance they will have to face the consequences of their actions."