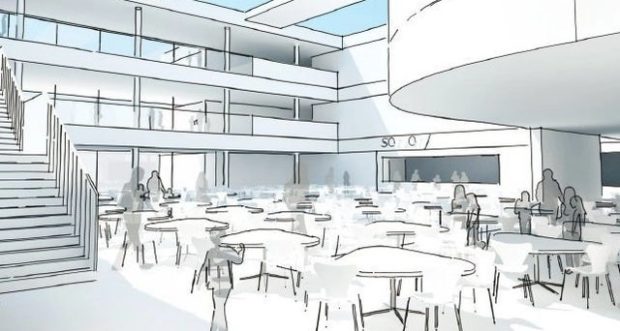 Councillors have given the go-ahead for a new £71 million community campus in Peterhead.
Buchan Area Committee has agreed to make a recommendation to Aberdeenshire Council's Education and Children's Services Committee that proposals for the replacement and relocation of Peterhead Academy to a new site at Kinmundy are adopted.
Chairman, Norman Smith, described the community campus as being a "huge good news story for Peterhead".
Speaking after the meeting, Mr Smith said: "The Kinmundy site will give us the chance to develop an impressive new community campus, with on-site outdoor sports provision and limited impact on the town centre.
"The staff and pupils will continue to invest in the town and the new facility will be arguably nearer to where is now our main 'population centre'."
Councillor Stephen Smith agreed the community campus is a "significant investment into the town".
He said: "We have a date of 2025 for the school opening up, that gives us four and a half to five years to deal with some of the issues that are likely being flagged up.
"We can get bus routes in place and other active travel options to mitigate some of these issues."
Councillor for Peterhead South and Cruden, Stephen Calder, agreed the "academy buildings desperately needs replacing" but felt the "engagement with these residents should have been undertaken prior to the decision to move facilities out to Kinmundy."
Mr Calder said: "The Socio-Economic Impact Assessment was carried out during a period of Covid lockdown between April and August 2020, and this is being given as the reason for lack of required engagement."
The council, put aside £71m for the project in February 2018 which will be part-funded from the Scottish Government's £1 billion spending plan for new schools across Scotland.
The education committee will discuss the proposals on October 8 and if these are formally agreed then more steps will be taken to consult on the relocation of a number of primary and special schools in the area before work on the tender and the design process can begin.