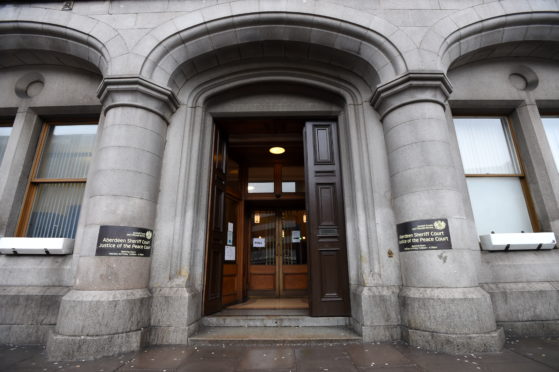 An Aberdeenshire man has been jailed after breaking the law to avoid confrontation with his partner.
Samuel Boyd of Woodcot Park, Stonehaven, pleaded guilty to driving without a licence and insurance on June 27.
Boyd drove the car on Kings Road and Woodcot Park before being caught by police.
The 55-year-old was not present at Aberdeen Sheriff Court as he is currently serving time in prison.
Defence agent, Liam McAllister, said his client had been in a bad place and at the time of the incident was in a "toxic" relationship.
He said: "The reality of the situation is in 2019 he had been living with his partner.
"It was a tense but short lived relationship -it was effectively toxic and there was domestic abuse on both sides.
"On the 27th of June he was at his worst and made the decision to leave to reduce aggression between parties.
"He drove the motor vehicle a short distance and then came to his senses and turned back around."
After the incident Boyd moved to Banff and had worked as a farm manager.
As well as dealing with other family matters, Mr McAllister said Boyd's mother had died last month and he planned to return to Ireland.
Sheriff Graeme Napier sentenced him to three months imprisonment and disqualified him for a further three years, six months and two weeks.