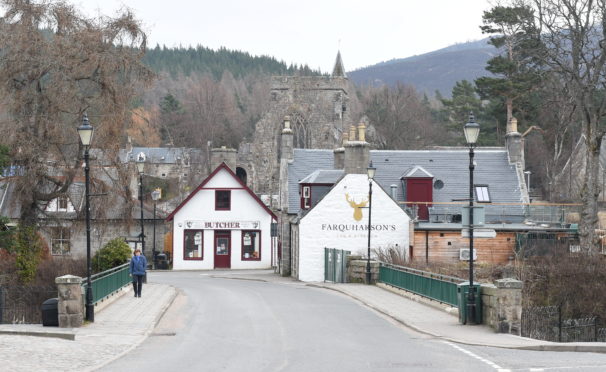 An area of woodland in the heart of an Aberdeenshire village will move into the community's hands, following a cash boost from the Scottish Land Fund.
A total of £31,025 has been granted to Braemar Community Limited, which the group will use to buy woodland in the Deeside village as well as an area of land in order to provide local access to green space.
Simon Blackett, the chairman of Braemar Community Limited, said the cash will help give locals the opportunity to take control of a prized local amenity and ensure it is enjoyed by current and future generations.
He said: "Braemar is a special place to live and we're fortunate indeed to have rivers, forests and hills to explore and enjoy here in the heart of the Cairngorms National Park.
"This community has a great tradition of looking after itself for the benefit of all residents and visitors.
"Already, we are in charge of Braemar Castle and Auchtavan as community visitor attractions.
"We have developed St Margaret's into an arts venue, we have a community hydro-electric scheme and a vibrant community garden.
"We've proved we can do it and It makes sense to give the community the opportunity to manage and develop a woodland right in the middle of the village, well-loved and used by so many.
"We are grateful to the Scottish Land Fund for offering us the possibility of acquiring such a key community asset."