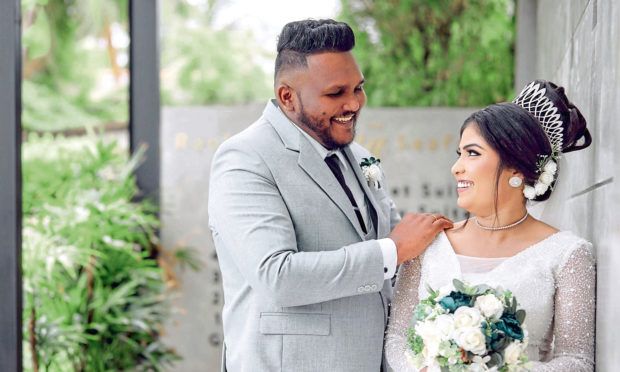 A Sri Lankan fisherman has tied the knot back in his homeland – but maintains he will never forget his Aberdeen experience.
Dilip Fernando married long-time sweetheart Imasha in Sri Lanka recently as the couple celebrated following a roller coaster three years.
Back in 2017, the young fisherman was only three months into his contract when he suffered a horrendous and life-changing accident.
He had been working on a freezing cold night in the north-east of Scotland when he lost the fingers and thumb of his left hand.
The fisher, who was supported throughout his ordeal by Doug Duncan, the north-east port chaplain for seafaring charity Stella Maris, needed to be fitted with a prosthetic hand which helped him deal with his loss of confidence.
Mr Duncan was unable to attend the wedding but Mr Fernando hopes to one day return to Scotland.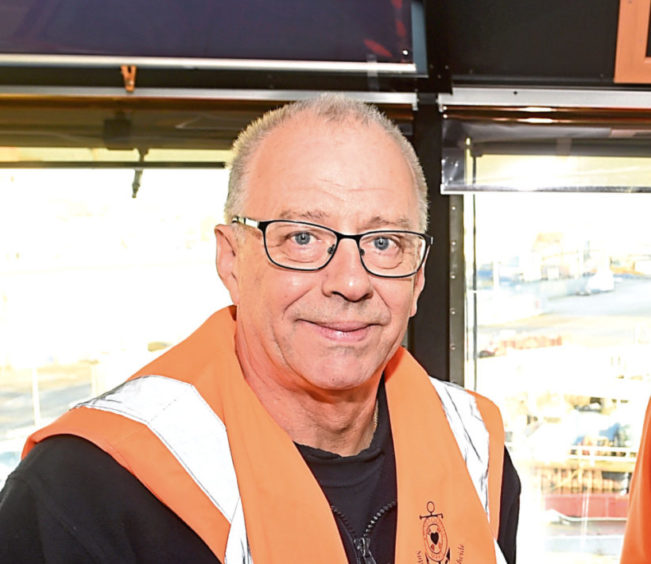 He said: "We could not have got to where we are today without the help of Stella Maris and especially Mr Doug Duncan.
"My wife Imasha and I will forever be grateful to the charity for what they did for me after my accident.
"They were like a family to me. Nothing was ever too much trouble.
"It would have been wonderful for Doug to join us on our big day but we understand the situation across the world right now.
"In the future, though, I would love to take Imasha with me back to Scotland to see such a wonderful country."
Mr Duncan did travel to Sri Lanka in 2019 to meet Mr Fernando for what proved to be an emotional reunion.
Mr Duncan said: "I was overjoyed during lockdown to receive an invitation to Dilip's wedding to Imasha. Unfortunately, I couldn't attend for obvious reasons.
"They are a lovely couple and hopefully they can spend some time back here in Scotland in the future.
"Dilip has said he would love to show Imasha the country that changed his life for the better, so here's hoping."