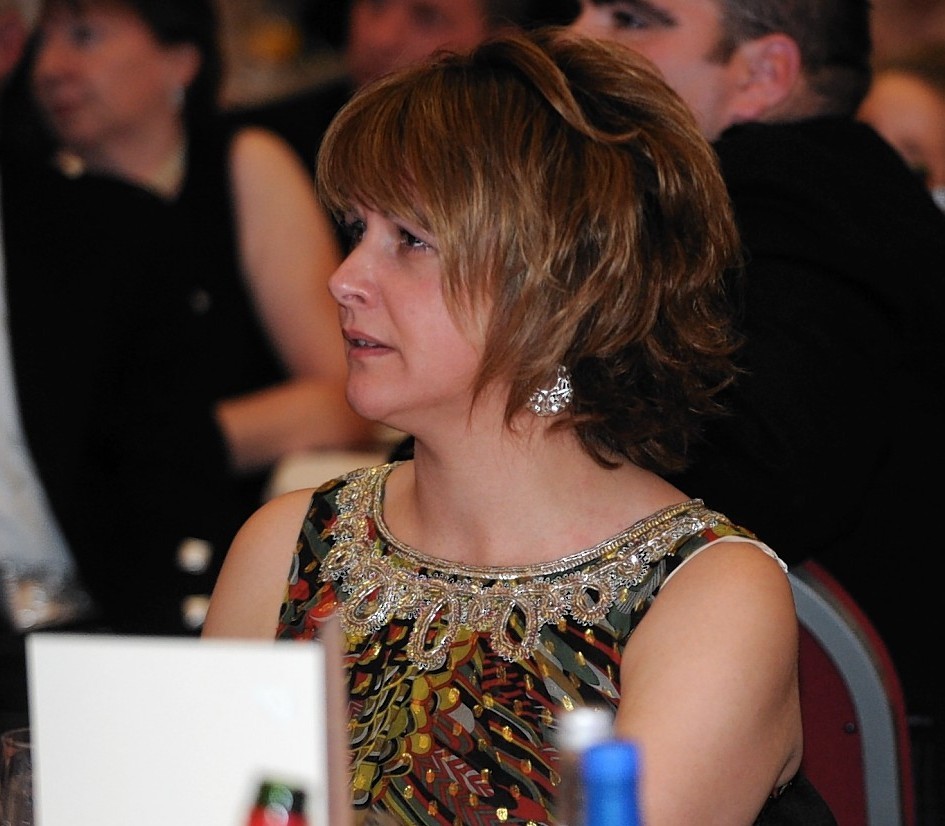 When Anne-May Adams and a friend completed the Moon Walk in London in 2005, they could never have imagined that eight years later, they would have helped to raise more than £650,000 for charity.
Mrs Adams and Jacqueline Watt are just two of the organisers of Fraserburgh's annual Moonlight Prowl, which raises money to fund research into breast cancer.
All the money raised stays in the north-east, with medics and students at Aberdeen Royal Infirmary and Aberdeen University using it to find ways to treat and cure the disease.
Last night, Mrs Adams and Mrs Watt were awarded the Best of Banff and Buchan award for their efforts.
But modest Mrs Adams stressed the pair were just two of a team of volunteers behind the fundraiser – which turns Fraserburgh into a sea of pink, with walkers donning especially made T-shirts and local residents and businesses decorating their properties in support.
Mrs Adams, 47, of Inverallochy, said: "It's great we've won this award because it brings awareness to the charity, but there are seven of us on the committee – we're just two. We're all involved together, we're no better than the other five.
"We've raised over £652,000 in eight years and still have to count up this year's money. It all goes to Aberdeen, it's amazing."
The team start planning the next year's event immediately after the last one, and are now aiming to celebrate their 10th walk with a series of events in the months leading up to, and after, the walk to take them to the £1million milestone.
Mrs Adams added: "We're hoping to do 10 things in 10 months, but we're still in the planning stages.
"The Fraserburgh community really embrace the walk, it's a really big thing for the town, and every single penny we've raised stays in the north-east."