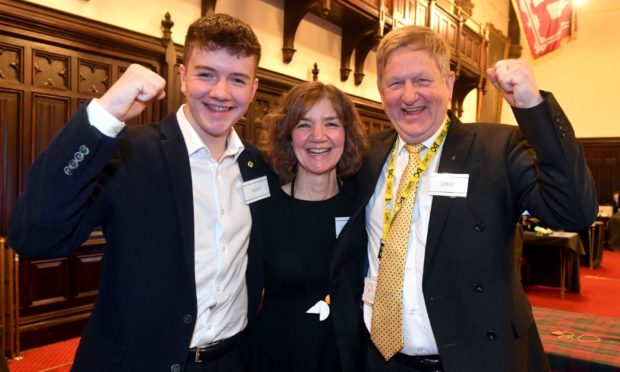 An Aberdeen councillor has secured her spot on the ballot paper in next year's Scottish elections.
Torry and Ferryhill member Audrey Nicoll is to stand for the SNP in the Aberdeen South and North Kincardine constituency currently represented by party colleague Maureen Watt.
Only last week it was confirmed Mrs Nicoll, who was only elected as a city councillor in November, faced a three-way battle for selection as the candidate.
Fellow Torry and Ferryhill councillor Christian Allard and Sid Khan, who was also on the list of candidates vying for selection in East Lothian and Dumbarton, have dropped out of the Aberdeen South and North Kincardine contest.
Mr Allard, a previous north-east list MSP and briefly a Euro MP until Brexit took effect at the European Parliament in January, was also understood to be in the running for selection in West Aberdeenshire.
But a hustings, ahead of the internal SNP process to select their candidate, scheduled for last night was cancelled with party sources confirming it was due to the French-born councillor and Mr Khan withdrawing.
Party members will soon be asked to confirm Mrs Nicoll as their candidate.
Last night she told The P&J: "I'm delighted to have received confirmation that I will be the SNP candidate for Aberdeen South & North Kincardine.
"I cannot thank members and colleagues enough for their support and encouragement.
"I look forward to speaking to as many residents as possible before the election next year when I will ask them to put their faith in me to continue the brilliant work of Maureen Watt MSP."