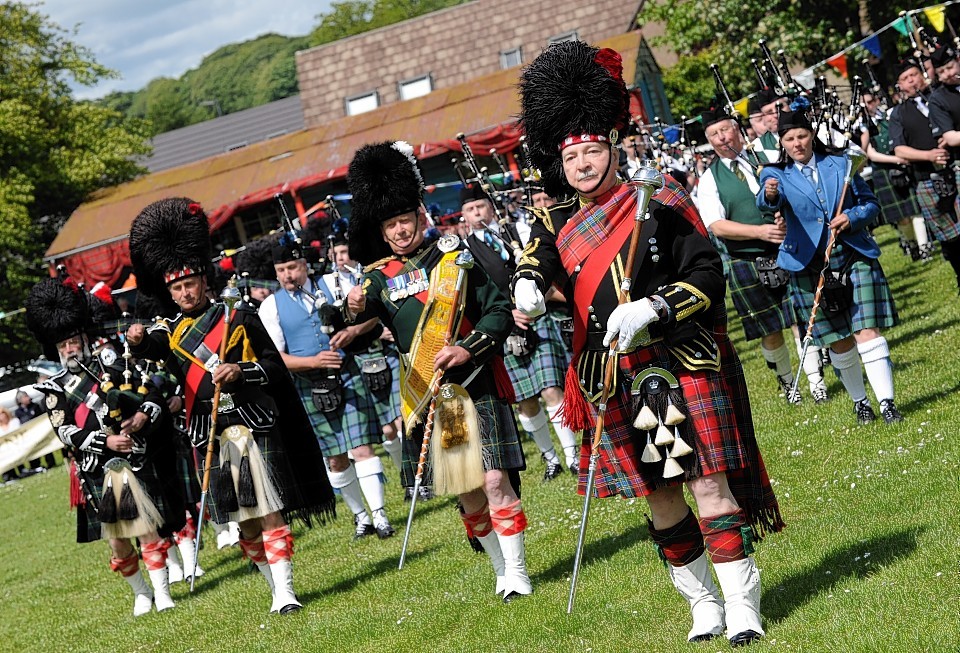 Grey skies had a silver lining for the hundreds of visitors who descended on Oldmeldrum for its annual Highland Games.
Vice-chairman of Aberdeen Football Club George Yule officially opened the event at the village's Pleasure Park – and brought along the Scottish League Cup trophy the Dons won in March.
Master of ceremonies and broadcaster Robbie Shepherd oversaw the day's packed schedule, which included heavy events, Highland dancing, running races and athletics.
Lucas Wenta triumphed in the caber-tossing and 22-year-old Kyle Randalls tried but failed to beat his own 2012 weight over the bar record of 17ft.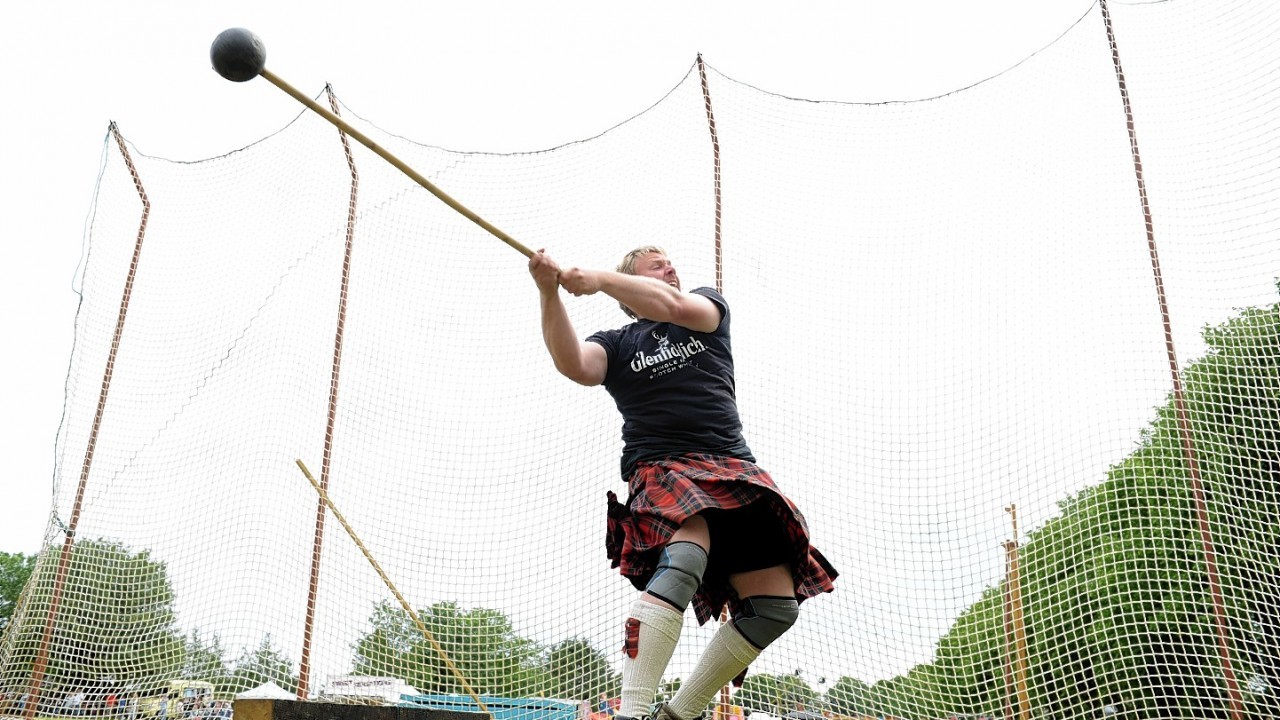 Craig Sinclair walked away as the overall champion for the heavy events.
The tug o' war championship did not go ahead as planned due to there only being one team entered, with the others who would usually take part believed to be at the Royal Highland Show at Ingliston.
The massed pipe bands of Oldmeldrum Royal British Legion, Lonach, Huntly, Inverurie, Kintore and Ellon Royal British Legion paraded around the arena in front of the vintage car that transported Mr Yule into the grounds.
Mr Yule said: "I am delighted and honoured to be here on behalf of Aberdeen Football Club to officially open Oldmeldrum Sports which has been going since 1930 and is now in its 84th year.
"It is a testament to all the volunteers who have made this happen over the decades and very typical of a community event in this area.
"I am also delighted to be here with silverware."
He also "exclusively" revealed to the gathered crowd that it would not be another 19 years before the club won another trophy.
Secretary of the games committee, Gordon Forsyth, said the day had gone according to plan.
He said: "Everything has gone exceptionally well and we ran largely to time.
"There are probably more people here than there usually are, it was a great crowd.
"The food fair seemed to go down really well and it was been very busy all day.
"There was a great turnout of competitors this year, especially in some of the lighter events.
"Anthony Daffron, who won the triple jump, was only four inches off breaking the ground record which was set in 1989."