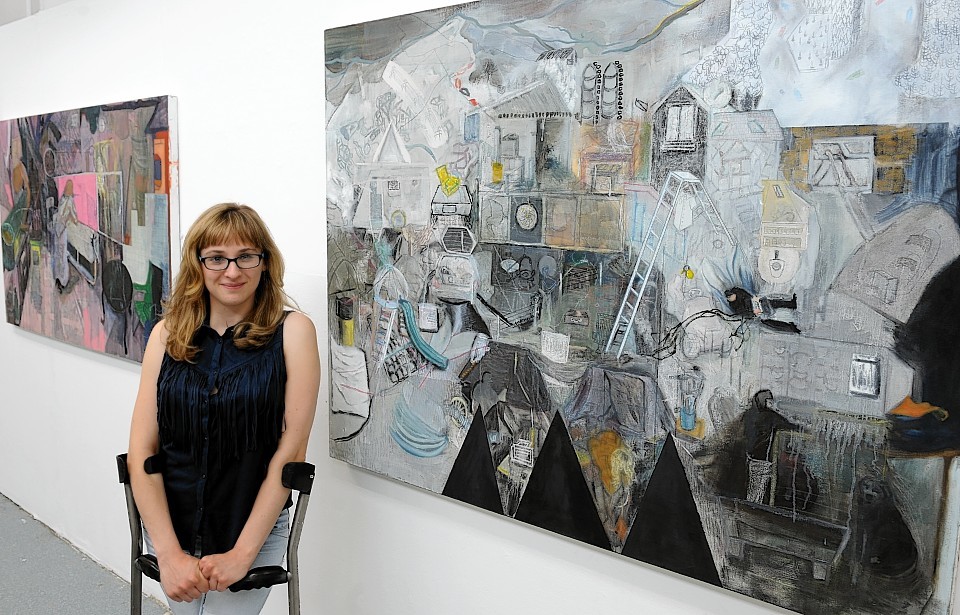 Here is a taste of the talent and creativity on show at this year's Gray's School of Art Graduate Degree Show.
The BP-sponsored show, featuring the work of nearly 150 final-year students, has already attracted more than 2,000 visitors since opening at the weekend.
Another thousand are expected to pass through the doors before it closes on Saturday.
Scores of school pupils, from Aberdeen, Aberdeenshire, and even as far afield as the Highlands, will also visit the Garthdee Road school to take a look at the work produced by students graduating in fashion, sculpture, painting, textiles, printmaking and graphic design.
For the 2014 show, the students followed the theme of Open Your Eyes and based their work on the idea of challenging public perception.
Professor Paul Harris, head of Gray's School of Art, said: "Friday night's private view was hugely successful and it was so good to see students receiving such warm praise from the many hundreds of members of the public who were there.
"I think this demonstrates that Gray's continues to go from strength to strength, both in terms of the quality of the work exhibited at our annual degree show, and its special place in the hearts and lives of people from all around this region.
"Many people commented to me on the night that they felt that this year's show is one of the best ever, and it certainly has many great exhibits for tastes of all kinds."
The show can be viewed from 10am-8pm weekdays, and from 10am-5pm on Saturday.