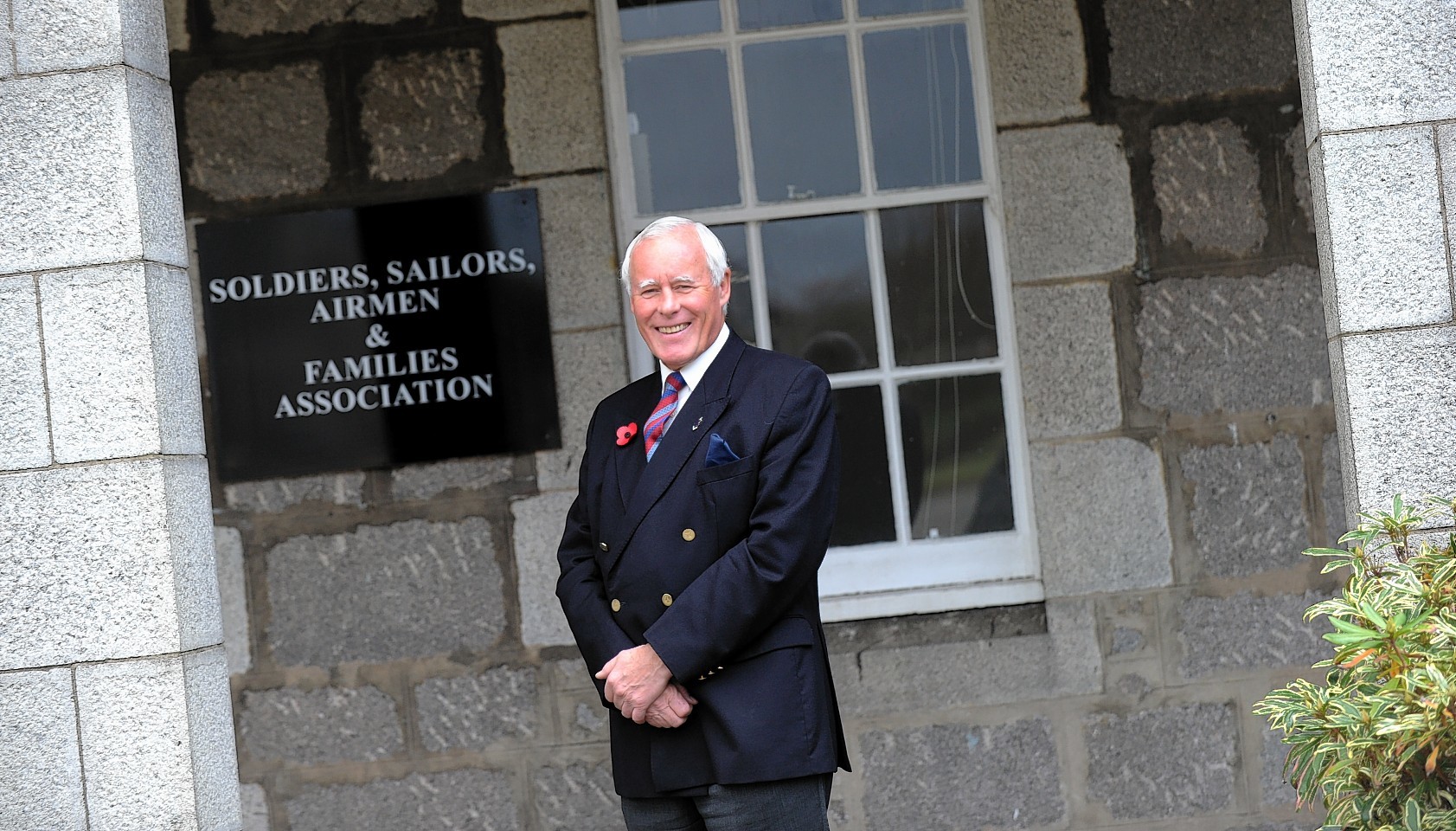 Hundreds of people are expected to descend on Aberdeen city centre this weekend to remember the sacrifices made by servicemen and women up and down the country.
The Armed Forces Day parade will be held tomorrow, and crowds of spectators are expected to gather to watch members of the military, veterans and cadets march along Union Street.
The 11am procession will also include massed pipe bands, and a variety of vintage military vehicles.
Colin Champion, the chairman of the north-east branch of Soldiers, Sailors, Airmen and Families Association (SSAFA), urged people to turn out for the event to show their support to the services.
The former Gordon Highlander said: "The services are people who do things away from the civilian community. Armed Forces Day is a day to remind the community of the importance of the armed forces, and the impact they have on people's lives.
"In the north-east especially, communities and families have links to the services.
"The Gordon Highlanders were joined with the Queen's Highlanders then they became part of the Royal Regiment of Scotland as 4 SCOTS, and they are coming home on Tuesday.
"The Gordons were here from 1795 until 1995, that's 200 years of history, and that connection is still very evident when dealing with service families in the north-east and their children and grandchildren."
SSAFA, which has been active in Aberdeen since 1939, provides help and support to servicemen and women, veterans, and the families of both.
Representatives from the charity are taking part in Sunday's parade, and volunteers will be collecting donations along the way – two steps that Mr Champion believes help show people, even for a "fleeting moment", that they have a strong presence in Aberdeen, Aberdeenshire and Kincardineshire.
Aberdeen's Lord Lieutenant George Adam will be joined by other dignitaries as he takes the salute when the parade passes the Town House.