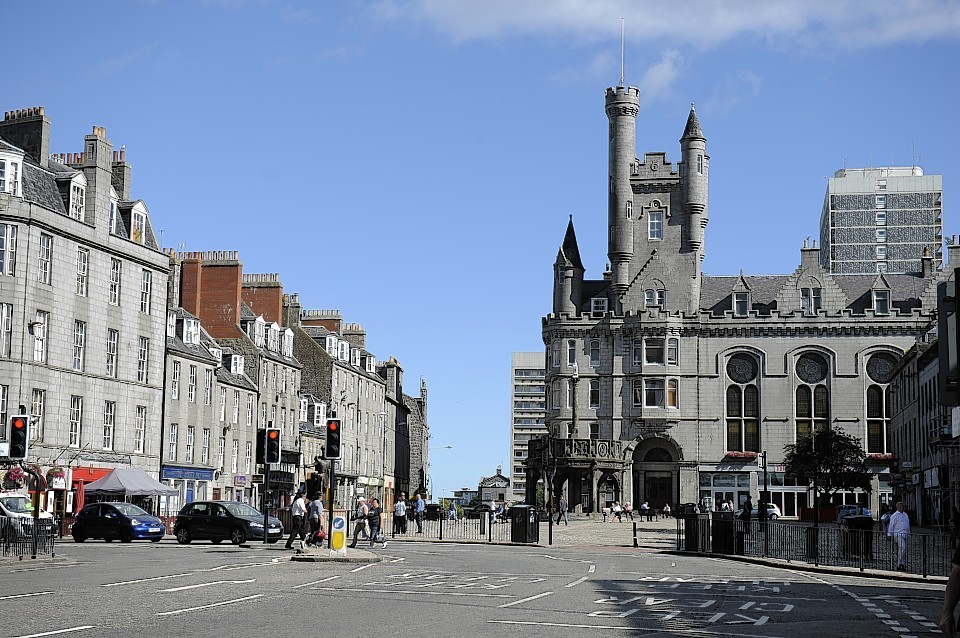 Councillors in Aberdeen have backed plans for a new street market to help breathe fresh life into the city's Castlegate.
Members of the local authority's licensing committee yesterday agreed unanimously to grant permission for the scheme for an 18-month time period, subject to conditions.
The agreement followed initial concerns from city centre manager Tom Moore, who had said in a written submission to the committee that officials were not provided with the correct documents and permits.
The applicant, Aberdeen Castlegate Market, was aiming for a three-year market operators licence, but members felt a year-and-a-half was sufficient at this stage.
In a supporting statement, the company said the intention was to offer the public a "wide choice of produce and goods" to meet "current demand and taste".
The proposal is to stage the market on a weekly basis with 20-30 traders, building up to 40 or more a week by the end of the first year of operation.
Backers hope to attract 300-400 visitors an hour to the market at peak times.
Committee convener Fraser Forsyth said afterwards that members' concerns about the plans had been answered satisfactorily by Mr Moore during the meeting.
The Rosemount and Midstocket councillor added that existing secondhand traders who operate in the Castlegate will not be adversely affected.
Mr Forsyth said: "The committee granted the licence on the condition that the applicant complies with everything required by the enterprise, planning and infrastructure team, such as the roads access.
"I would expect that to happen quite quickly now.
"We went for 18 months rather than the full three years, just to ensure there is actually a market going in, rather than just a couple of stalls."
In its supporting statement, Aberdeen Castlegate Market said the development of a successful market would "require time, effort and financial commitment".
It added: "Through regular free entertainment and competitions for the public attending the market, we hope to create a weekly event that will have a strong popular appeal – particularly to families.
"In the long term, we hope that our commercial success will contribute towards the regeneration of the Castlegate area itself."