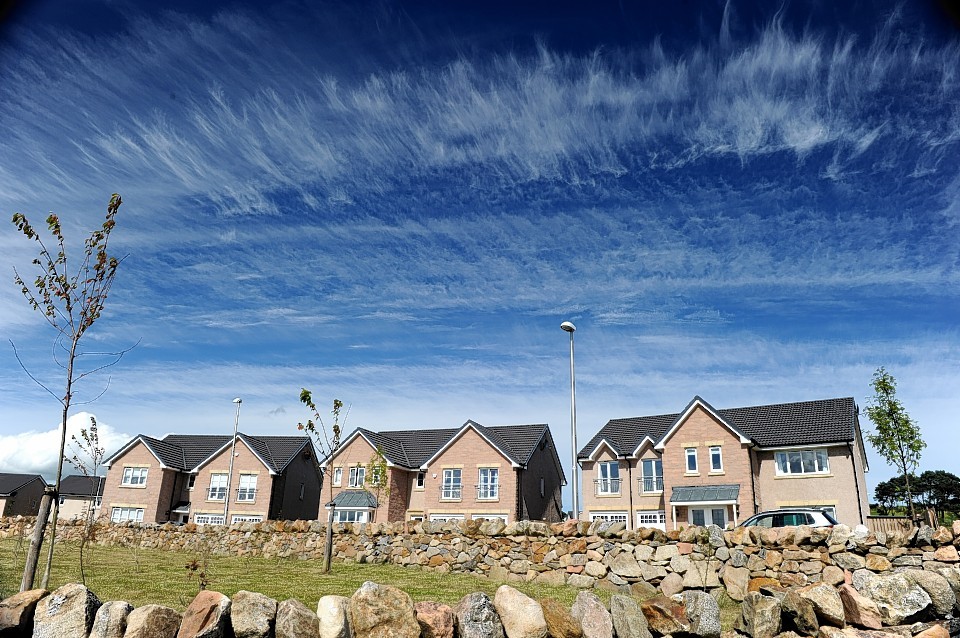 A developer's proposal to start building the next phase of houses at an Aberdeenshire development earlier than scheduled is back on the table.
Councillors had previously been urged to reject a bid by Stewart Milne Homes to begin building their second phase of housing at Broadshade, Westhill. But due to new planning rules, members will next week be urged to support the request – while bearing in mind the need for affordable housing in the area.
Stewart Milne already has consent to build 190 homes, in addition to 300 properties which have already been sold, but the scheme is due to be completed in two stages. The builder wants to bring forward the phasing – allowing them to build a further 95 homes before 2016 – but before members of the Garioch area committee could consider the request last month, the application was withdrawn.
It will now be considered when they meet in Inverurie on Tuesday, and has been recommended for approval. In a report, director of infrastructure services Stephen Archer tells councillors the application has been considered along with a new planning framework published on June 23. He said: "Careful assessment and consideration of new factors of materiality have been applied and on balance it is accepted that these outweigh the policy presumption against the proposal."
The wider Broadshade scheme has repeatedly faced criticism for its scale and the number of large houses, with councillors also raising concerns about what the latest development would mean for Westhill's schools.
John Low, managing director of Stewart Milne, said there was a high level of demand for housing in Aberdeenshire.