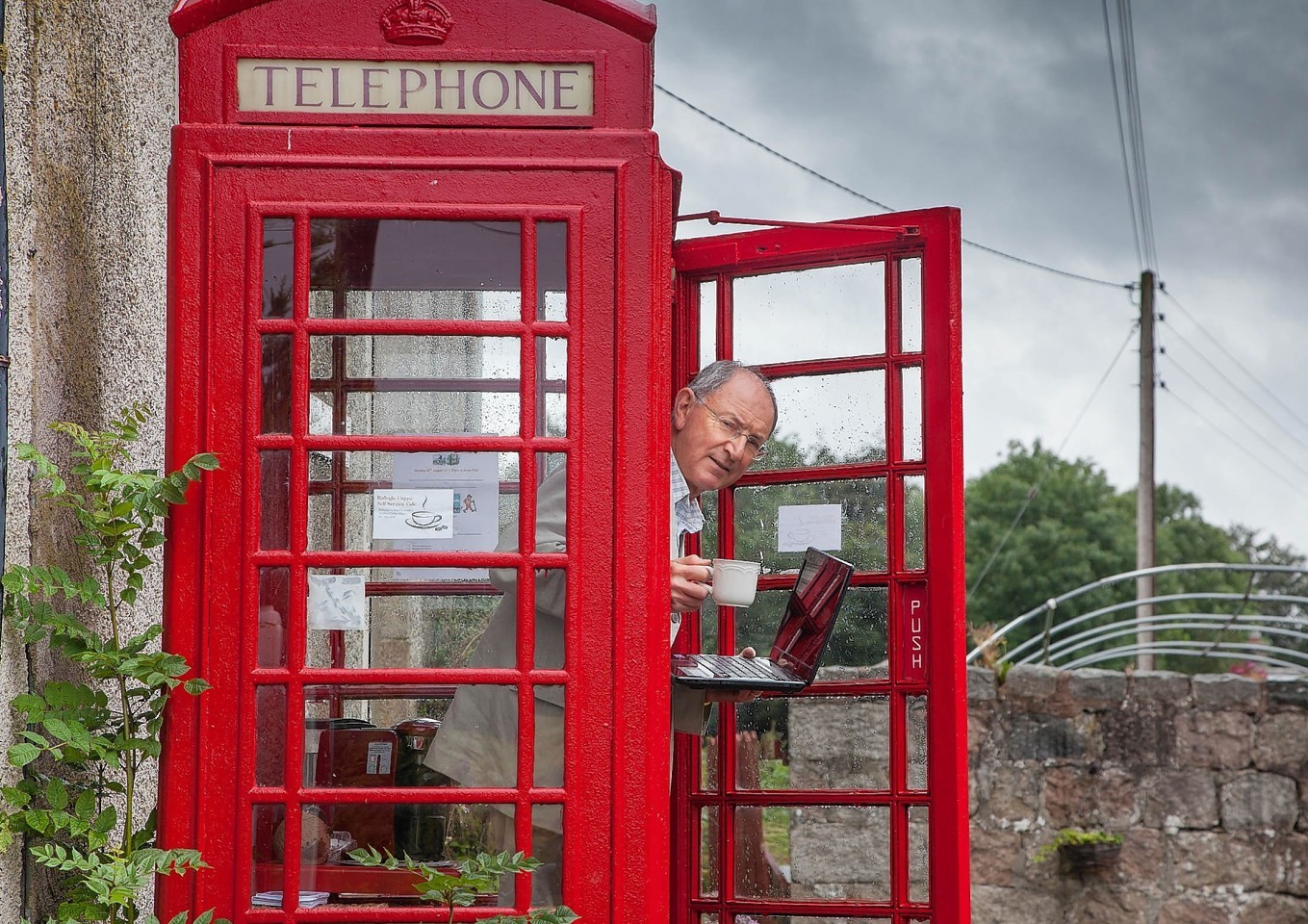 A red phone box in Aberdeenshire has been transformed into Scotland's smallest internet café and tourist information centre.
The cabin, purchased from BT for £1 by Ballogie and Birse Commmunity Council, is proving a popular stopping point for travellers making the journey over Cairn O' Mount between Angus and Royal Deeside.
Visitors can brew themselves a fresh coffee, check their e-mails, or simply relax and take in the view while they browse its selection of leaflets and information on local attractions.
Sarah Harker, whose family run the neighbouring Butterworth Gallery at Ballogie said it was proving a real boon to the area.
"We used to have a tea room attached to the gallery and after we closed it to concentrate on the art side of the business, we were forever getting visitors looking for a coffee or tea, so we decided to install a machine in the phone box," she explained.
"We then thought as we are in a very rural part of Scotland it might be useful to let our visitors go online while they are taking a break from driving."
She said the café would be open round the clock, 24 hours a day – and would be remaining self-service for the foreseeable future.
"There isn't room in the box for waitress service or indeed any staff," she added.
"There is an honesty box and our visitors just leave whatever they think is appropriate."