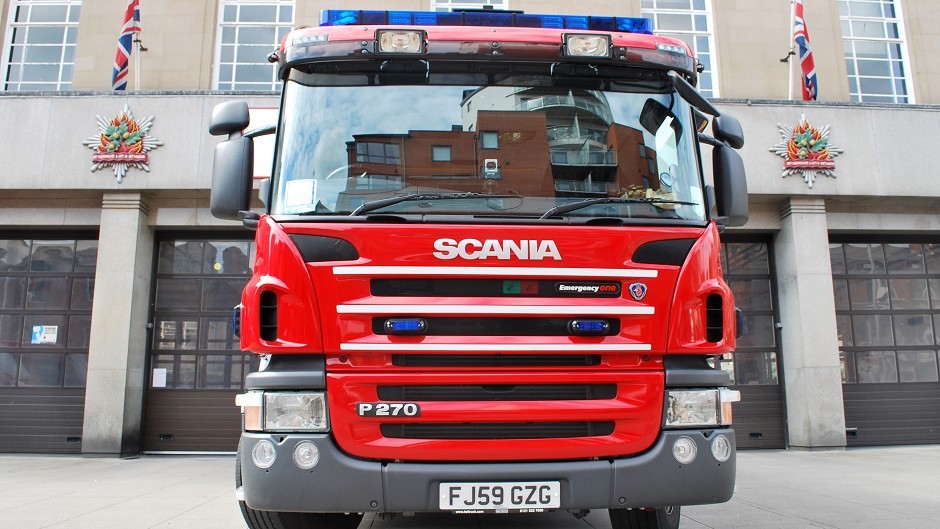 More than 20 fire fighters are battling a blaze at a shop on Rosemount Place, at the corner of Wallfield Place.
Police have blocked a large section of the road and diversions have been put in place.
Thick smoke is billowing from the property, including the flats upstairs.
The fire crews are using breathing masks to enter the building.
There are no indication of injuries yet, however paramedics are at the scene.