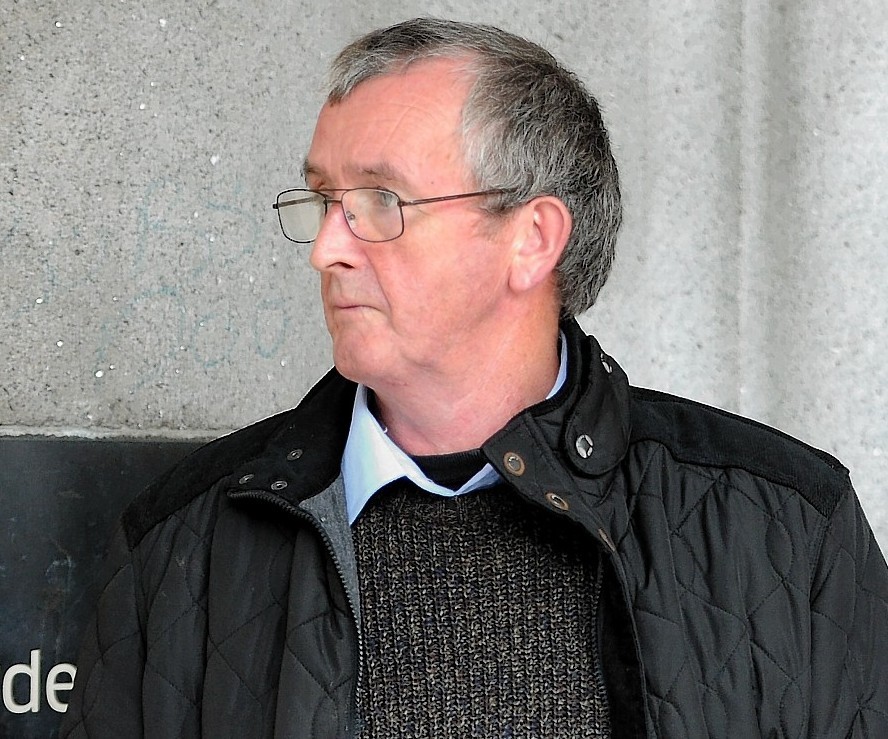 A distraught farmer who ran over his sheep dog was caught driving his car and trailer while more than three times the legal alcohol limit after attempting to drown his sorrows.
Alistair Halkett accidently killed his pet and "best friend" on August 4 after he struck it with his Land Rover.
The following day the 59-year-old had to transport his sheep to another field – something he would normally do with his beloved dog beside him.
Devastated by what had happened Halkett decided to drink a selection of alcohol he had in the car before heading back home.
Police officers received an anonymous phone call saying they believed the driver of his car was drunk.
And when they pulled him over on an unclassified road near Gartly, Huntly they found the car strewn with empty alcohol bottles and cans.
Halkett then admitted he had been drinking to officers and said "I am guilty there was no one else to drive my sheep."
Yesterday Halkett appeared at Aberdeen Sheriff Court to be sentenced having previously admitted committing the offence when he first appeared from custody last month.
The court heard when a breath test was carried out he was found to have 116 microgrammes of alcohol in 100 millilitres of breath. The legal limit was 35mcg.
Representing the sheep farmer yesterday solicitor Peter Keene said his client had been devastated by what had happened to his family pet.
He said: "My client is a sheep farmer who farms on rented land. The road he was stopped on was a quiet country road.
"Mr Halkett had, the previous day, a dreadful accident in his vehicle when his sheep dog was run over in front of his house.
"It ran in front of the Land Rover and was struck. The next day he was taking sheep from one park to the other when he stopped with the intention of delivering his sheep and going straight home, but he made a foolish mistake of opening some of the alcohol.
"The dog, he had run over, was his best friend and would normally sit next to him in the Land Rover. He was extremely upset about the situation and bitterly regrets his foolish behaviour which resulted in a very high reading."
Sheriff Graham Buchanan said that as the reading was so high it would be justifiable for him to send Halkett to jail.
However he said, given the circumstances, he would be prepared to deal with it by handing him a "substantial fine" and banning him from the road for a long time.
Halkett, of Boghead of Drumdallo, Drumblade, Huntly, was fined £1,000 and disqualified from driving for 27 months. He can have his ban reduced by six months if he completes the drink drivers' rehabilitation course.