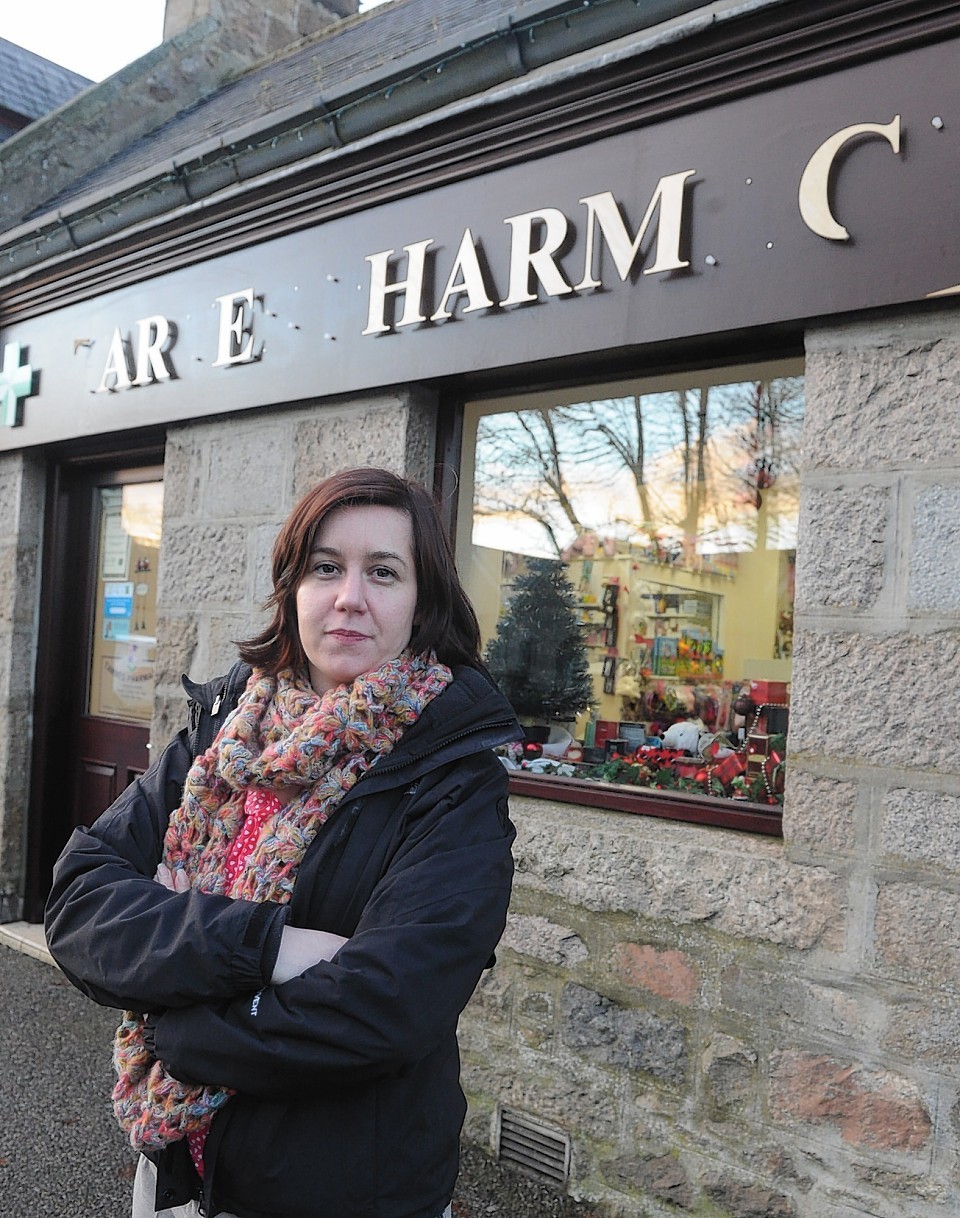 NHS Grampian's role in a long-running row over prescriptions has been declared "unlawful" by a judge.
Health bosses became embroiled in a dispute with Tarves Pharmacy after they reversed their own decision to stop dispensing from the Haddo Medical Group in Pitmedden.
The health authority resumed the service – overturning a December 2012 ruling – after campaigners argued that cutting it would cause serious difficulties for residents relying on infrequent public transport to get between the two villages to pick up their medicines.
The decision meant the medical practice could continue dispensing medicine in Pitmedden and Methlick – but not in Tarves.
However, Lindsay Craig, who owns Tarves Pharmacy, went to the Court of Session in Edinburgh for a judicial review on the grounds the health board had made a misconstrued, "irrational" decision after an "unfair" consultation.
Yesterday judge Lord Doherty ruled NHS Grampian had misdirected itself when considering the matter, and upheld Mrs Craig's claims that the review was "procedurally unfair".
During the hearing, held earlier this year, the judge heard that after Mrs Craig took on the chemist's business, a review was carried out to consider if Haddo Medical Group should continue dispensing to patients in the Tarves, Pitmedden and Methlick areas.
It was decided only Methlick patients should be supplied by the practice, leaving Tarves Pharmacy to dispense to the other communities.
Campaigners stepped in to fight the decision – along with plans by Haddo Medical Group to shut its Tarves surgery, which they said was no longer viable – prompting NHS Grampian to rethink its decision.
But Lord Doherty found the health board had not consulted Tarves Pharmacy appropriately during its second review, as it was not asked about new information from campaigners about transport issues in the area.
He said: "In the whole circumstances I am in no doubt that the review and decision-making processes were so unfair to the petitioners (Tarves Pharmacy) that they were unlawful."
Last night Mrs Craig said: "I am delighted that the judicial review has entirely vindicated my position. The judgement is crystal clear – NHS Grampian has acted unlawfully, both in the way it has chosen to apply the regulations and also in the unfair procedure they followed."
A spokeswoman for NHS Grampian said: "We are studying the decision in detail and well seek guidance on what action is now required."