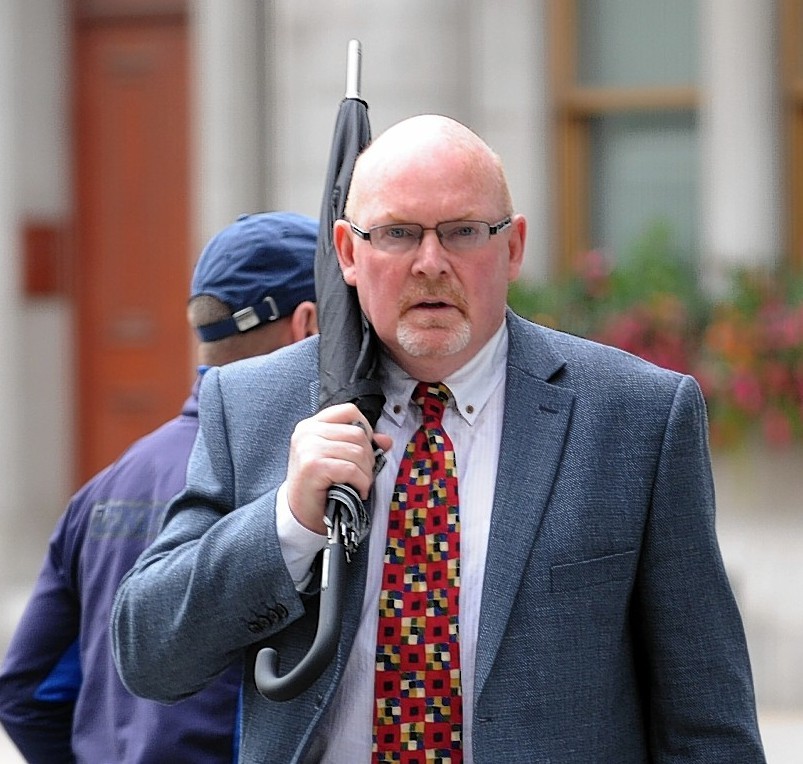 An oil executive who was jailed for abusing women during a 24-year campaign of terror was back in the dock yesterday after he admitted carrying out another violent assault on his daughter.
David Cox was locked up for three years last week after a sheriff ruled there was no alternative but to send the unremorseful 64-year-old to jail.
Cox battered, punched and throttled a former girlfriend and his wife of more than 20 years "without warning".
A jury also found him guilty of terrorising his daughter when she was a child – by seizing her by the throat, striking her on the head, dragging her along the ground and threatening her with a bayonet.
Yesterday Cox admitted committing a further assault on his daughter Karcher by grabbing her by the throat and pushing her on the body.
This offence took place on June 2 last year while at the former family home in Banchory.
At Cox's sentencing hearing last week, the court heard it was this most recent offence which kick-started the larger-scale police investigation.
During the trial, the court heard Cox, formerly of 32 Woodcot Court, Stonehaven, lashed out at the women spontaneously between July 1990 and May 2013, when his marriage came to an end.
Sentencing the domestic abuser to three years behind bars, Sheriff Graham Napier said he had "stolen" Miss Cox's childhood from her and that no custodial sentence would ever compensate for that.
Representing Cox yesterday, solicitor Liam McAllister said his client had accepted the sentence handed down to him last week and was now keen to serve his time and move on with his life.
He said the most recent offence, although unpleasant, was at the lower end of the scale in comparison to the assaults the jury heard about during his trial.
As a result he asked Sheriff Christopher Shead to deal with the matter without extending the period of time Cox will spend in jail.
The sheriff, who was also asked to consider imposing a non-harassment order to stop Cox from contacting his daughter, sentenced him to three months behind bars, which will run concurrently with his current sentence.
He added that, given the length of his sentence, he felt there was no need to impose the non-harassment order at this time.