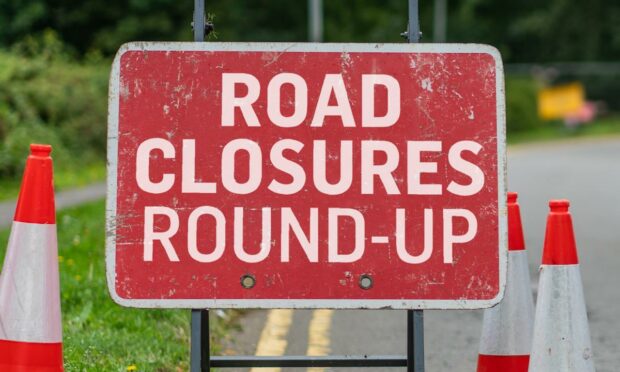 If you're travelling around Aberdeenshire this week, here's a handy wrap-up of all the new and ongoing roadworks and road closures in place.
These run from November 29 – December 5.
New road closures in Aberdeenshire
The B9005 at Little Gight will be closed on Thursday December 2 between 9.30am and 3.30pm. This is for public safety while underground works are carried out by Openreach. A diversion is via the A947 Oldmeldrum, the B9170 Methlick to B9005 Fyvie and vice versa.
A section of the U118c Road in Burnhervie will be closed while Aberdeenshire Council rebuilds a maintaining wall. Between November 22 and December 17, a diversion will be in place via U119c and C116c.
The C31c between A947 Pitrichie and A920 Cairnbrogie at Ellon is closed between November 29 and December 3. Road repair works are being carried out by the council for five days. Diversions are via A920 Oldmeldrum and A947 Aberdeen.
The B9119 at Aboyne is closed between Altdargue and Corse Hall until Friday December 3. While drainage works are completed the diversion is via B9119, A980, C30M, A93 and B9094.
The C22S at Turriff is closed between the junction of U33S and U24S until Friday, December 3. The council are carrying out road repairs. A diversion is in place from B9001 Badenscoth, B992 Auchterless, A947 Turriff to Bridgend Terrace.
The B976 at Ballater is closed between Bush Farm and Cattle Grid is closed until December 10 for drainage works. A diverted route is in place via B976, A939, A93 and B976.
The C4K Inchmarlo road, Banchory is closed at Silvercraigs for iron work repairs for five days. From December 1 to 5, diversion is via A980, Raemoir Road and A93.
Forbes Road, Sandhaven will be closed on Friday, December 3, between the High Street and Roderick Drive for the Christmas Festival. Diversion is via High Street, Main Street, Clinton Drive and Forbes Road.
Various roads in Peterhead will be closed on Saturday, December 4, for the light up lorry parade. The A982 is closed from the A90 junction at Waterside, as well as North Street, Balmoor Terrace, Queen Street, Chapel Street. Broad Street, Harbour Street, Kirk Street to South Road.
The C60B Dales Park in Peterhead is closed while lorries are set up for the parade. The closure on Saturday, December 4, is between Meethill Road and South View.
Cairntrodlie, Baylands Crescent, Forman Drive and Skerry Drive, Peterhead are also closed on December 4 for a firework display. Cairntrodlie is closed between Richmond Terrace and West Road.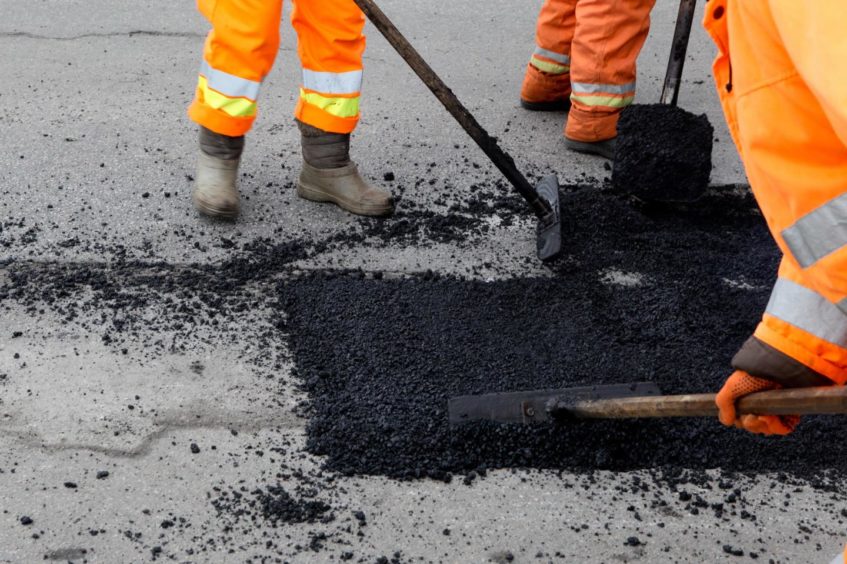 Errol Street and Love Lane in Peterhead will be closed on December 4 for a Christmas event. It is closed between Kirk Street and Marischal Street.
South Road and Links Terrace in Peterhead will be closed for the Christmas event and lorry parade on December 4. It is closed from Meethill Road to Kirk Street.
Kingsford Road in Alford is closed from the junction to Burbank Road to Burbank House. For five days until December 3, sewer connection works are being carried out. Diversion is from Main Street to A980 Droichs Bridge to C45M Ardgathen to C46M Argathen.
The road at Glenwood Cottages, Midmar at Westhill between No. 7 and No. 8 is closed until December 6 so sewer works can be carried out. No diversion is in place with access only allowed.
The U10S Fortrie Mill of Balmaud Road is closed from the Gorrachie Crossroads to South Gorrachie Smithy until December 10. While surface dressing preparation works are completed, diversions will be via the C7S and the U12S.
The B9033 at Peterhead from the A90t to U24B is closed between November 22 to December 5 for surface dressing preparations. A diversion is in place from the crossroads at St Combs west onto B9033, to Cemetery Road, South Harbour Road and vice versa.
Burnside Road in Portsoy from Seafield Street to Culbert Street is closed until December 16. The emergency closure has been put in place due to slates falling from a roof in high winds. A diversion is in place from Cullen Street to South High Street to Seafield Street.
The C16L at Turriff is closed between the junctions of U57S and C63L from November 20 to December 10. While the council complete road resurfacing a diversion is in place via C16L Easterfield, B9024 Glen Dronach and C63L Inverkeithny.
Shore Street, Inverallochy at Fraserburgh is closed from number 25 to number 23. Work is being completed by a water company. A diversion is in place via Shore Street, Fraser Place, Mid Street and Cross Street.
The U46B at Peterhead is closed from Balmoor Bridge to the A90 Bypass for essential maintenance work on the trunk road bridge. The closure is between November 29 and December 27 with a diversion via the A90.
The U145B Lochby Road at Fraserburgh is closed for surface dressing works until December 10. Access will be unavailable from the B9032 at Ardlaw to U144B at Peat Hill. Diversion is via B9032, B9031 and U144B.
The A950 at Peterhead is closed between the A981 and the B9093 from November 29 to December 12. A diversion is in place via B9093, Bridge Street, Water Street and A950.
Closures in Aberdeenshire expected to end
Bridge Street in Banff will remain closed between Low Street to Old Market Place for reconstruction works. It was closed on October 16 and is planned to be reopened on December 3.
For 12 days, the U36SS between Seggat Farm Junction and U35S in Turriff will be closed. This is so that road resurfacing works can be carried out by the council. The closure will start on November 22 and end on December 3, with a diversion going via U35S (Auchterless), B992 (A947) and A947 (Fyvie) in the meantime.
The C120c Road will be closed from the junction with U120A to the junction with C117c from November 22 for carriageway reconstruction. It is due to reopen on December 3. In the meantime, a diversion will be in place via C117c to A96 Pitcaple, A96 to C120c.
Cluny Meadows, Sauchen from the junction with C108c to No. 3 is closed until Friday December 3 for the installation of water drainage and pumping main to existing sewer. A diversion is via Main Street, Sauchen.
Long-term Aberdeenshire road closures
Bervie Braes in Stonehaven has been closed since October 27. This is the annual winter closure to reduce the risk of landslips. It is expected to open in March.
Bridge Street in Banff will remain closed between Low Street to Old Market Place for reconstruction works. It was closed on October 16 and is planned to be reopened on December 3.
Marischal Street, Thistle Street and Back Street in Peterhead will all remain closed. The streets were closed on June 26 for Covid distancing and are expected to remain closed for some time.
The U91K at Laurencekirk will remain closed at the Oatyhill Rail Bridge for structural work. The road was closed on August 14 and is expected to remain closed until February 2022.
Additionally, the U139c road, Westhill will also remain closed due to repairs at the Craigiedarg Bridge. It was closed July 2019 and is not expected to reopen until September 2022.
The U64s Devil's Folly Road, Culsalmond is closed from the A96 to Williamston House access road to Culsalmond in Insch. It closed on March 1 for carriageway repairs and will reopen in April 2022.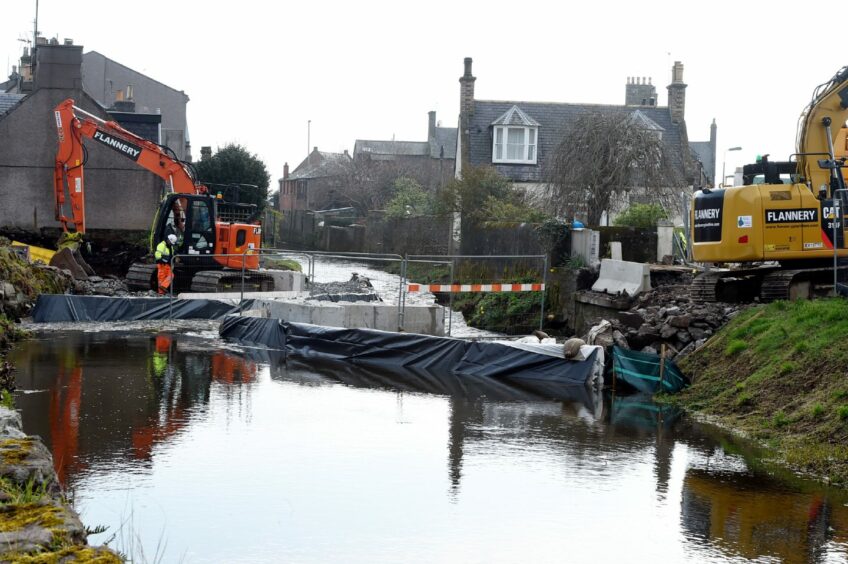 Cameron Street in Stonehaven is closed for flood protection scheme works with a one-way system from the junction with Cameron Terrace to the junction with Ann Street is in place. The street was closed in May 2019 and will not reopen until June 2022.
White Bridge in Stonehaven is also closed for the flood protection scheme works from Cameron Terrace. It will also reopen in June 2022.
The U70K, Stonehaven is closed from C1K at Tewel towards Auquhirie for structural repairs. The road closed in March 2021 and will remain closed until October 2022.
Golf Road in Ellon will reopen in September 2022 after being closed on August 9 for construction work access.
The U135s School Lane in Turriff is closed for building repair access from the junction with Victoria Street to the junction with Schoolhill. It closed on September 4 and is not expected to reopen until March 2023.
The C5K Banchory from the junction with U46K west towards the junction with C32K closed on November 8. Scottish Water are carrying out water mains replacemnet until February 11, 2022. Diversions are in place via B9077 South Deeside Road and A957 Slug Road.
The above closures are for the roads maintained by Aberdeenshire Council.
---
For all the latest news on delays on the roads and trainlines around Aberdeen, join our new Facebook group HERE