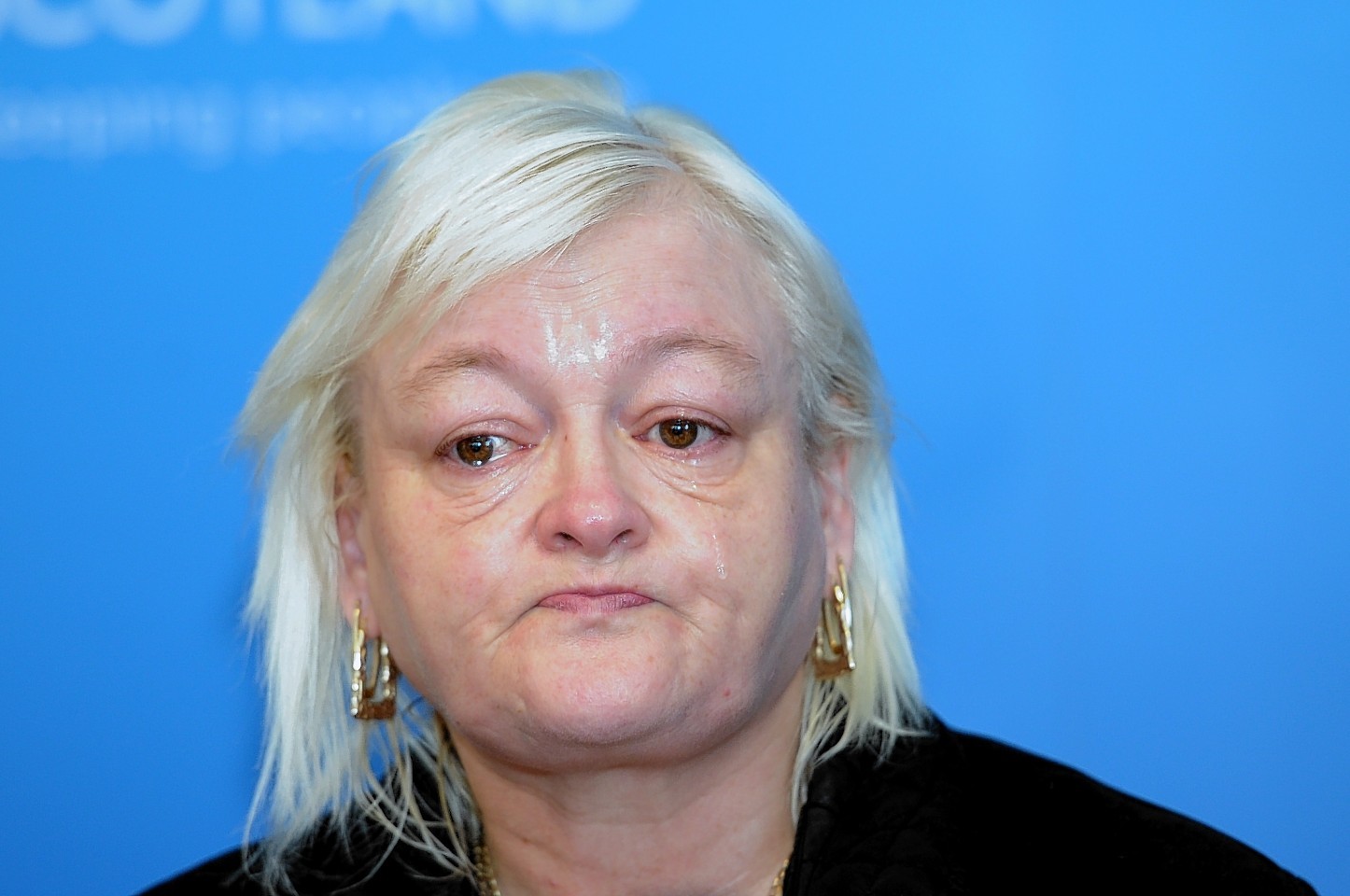 The mother of a missing Aberdeen woman made an emotional plea to the public today to help find her daughter.
Kelli Ferris was last seen exactly two weeks ago socialising in the Castlegate area of the city.
However the 40-year-old has not been seen since around 4.45pm that day.
This afternoon Ms Ferris' mum, Catherine Sandison, broke down in tears as she begged her daughter to get in touch to let her family know she is ok.
She said: "I would like to appeal to anyone who might have seen Kelli to contact police urgently.
"It's been two weeks today since Kelli was last seen and we're getting more and more concerned about her safety and welfare as each day passes.
"Kelli has been unwell recently and she has to take medication regularly. We don't know if Kelli has this with her and again we're really concerned that she may be without it.
"I'd like to appeal to all of her friends or anyone who knows where Kelli might be to get in touch with Police as soon as you can. I would also like to ask anyone who may have seen Kelli in the city on the 10th September to please come forward and tell the police.
"And Kelli – if you're watching or listening to this or see any of the media reports – please, please let us know where you are. We all miss you and we just want to know that you're OK."
Detective Superintendent Mark Cooper, who is leading the inquiry, said: "We have a sighting of Kelli at 4.45pm on September 10 at Marischal Court at the corner with Virginia Street which was a significant period of time ago and we are increasingly anxious to trace her.
"She has a health condition which requires treatment and as time goes by her family are increasingly concerned for her welfare. Kelli's family have been co-operative with us during our inquiries and are naturally worried for her safety and well-being.
"We are still following a number of inquiries to trace Kelli but I would again urge members of the public to help us.
"Members of the public have been helpful so far but I would ask that they again assist us and let us know if they have seen anything unusual. Any small piece of information may be useful to us. There is always a chance that she could have other friends that we don't know about and that is where parts of our lines of inquiry are going.
"Searches have been carried out and we will continue to search in the areas she was last seen. Posters have been distributed and we would also appeal to bus drivers, taxi drivers and those who may have been in the area and seen Kelli to contact us."
Kelli is described as being 5ft 4, of slim build with shoulder length red hair.
Anyone with information that may help find her should contact the police on 101.