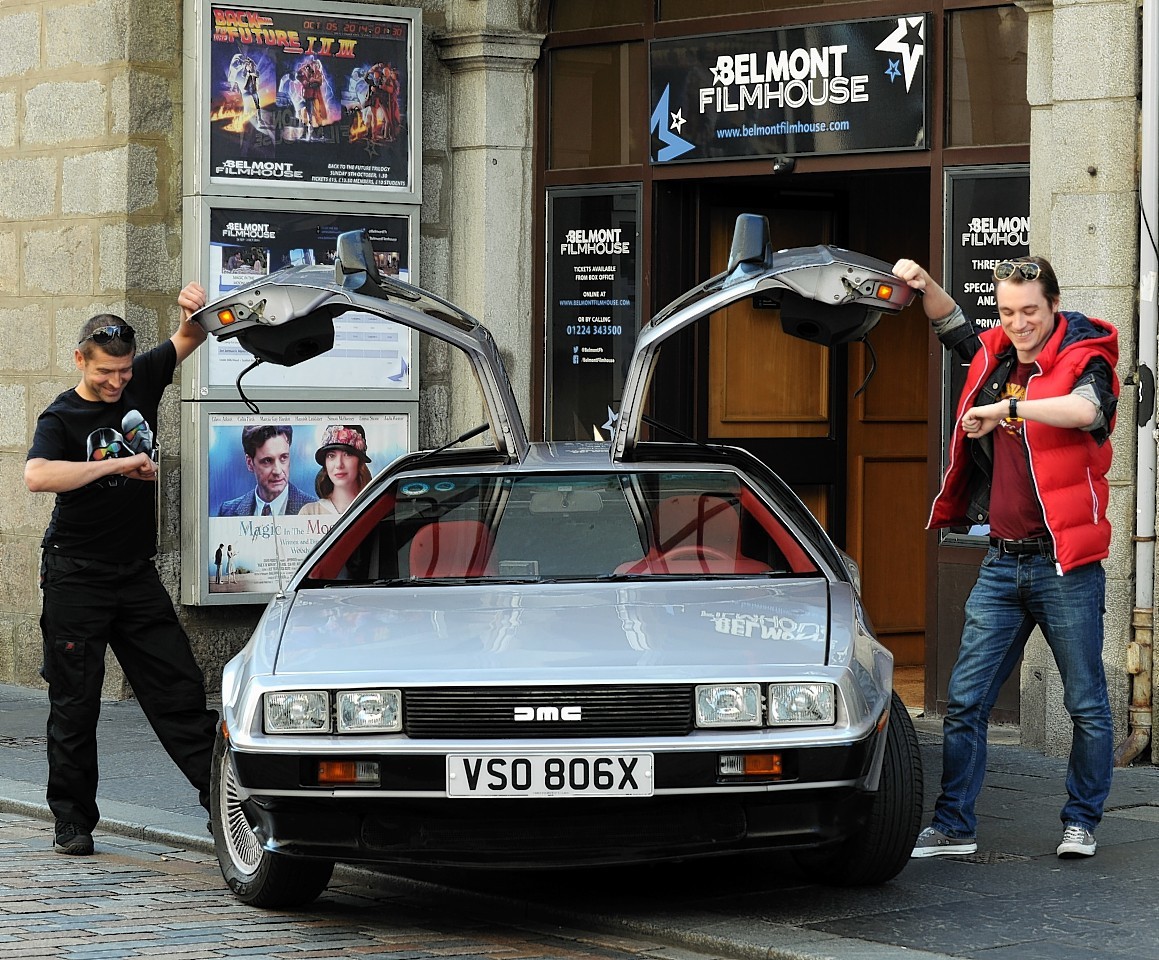 It's missing a flux capacitor or two, and it can't quite generate 1.21 gigawatts, but thanks to the efforts of an Aberdeenshire garage, this 1981 silver DeLorean has managed to travel back to the future after rotting in a Buchan garage for years.
Paul Mackie, the manager of First Drive garage in Stonehaven, has been restoring his classic DeLorean over the last year.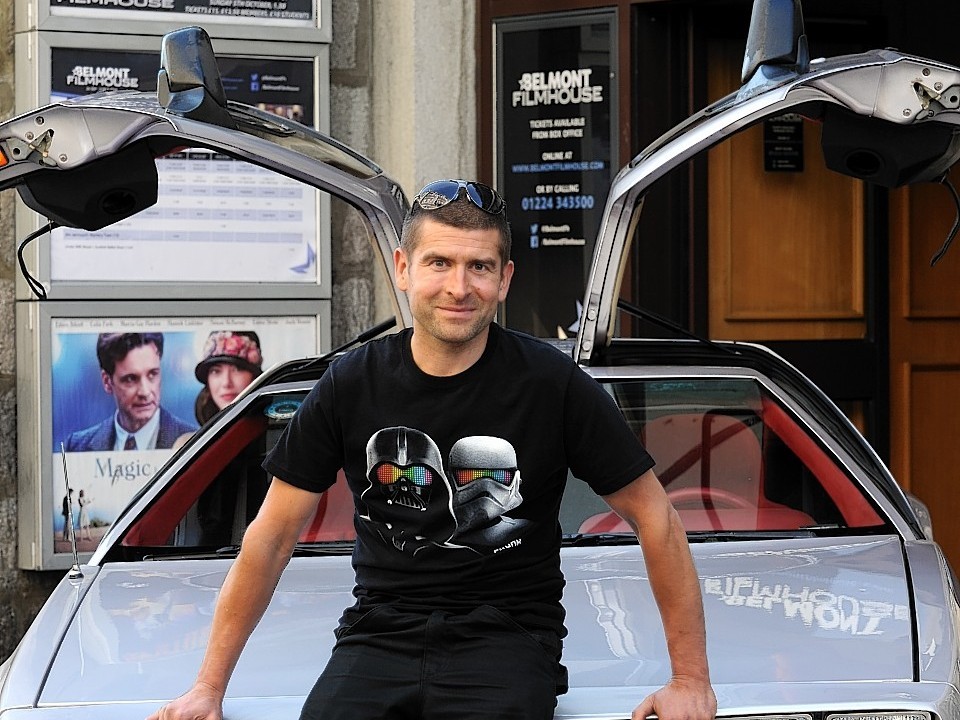 He has teamed up with Aberdeen's Belmont Cinema to promote their marathon of all three Back to The Future movies this Sunday.
In the classic 80's movies, the hero Marty McFly and his mad scientist friend Doc Brown travel through time in the doctor's time travelling DeLorean.
Mr Mackie said: "I was reading an old classic cars magazine and saw an article with a big bit about DeLoreans in it.
"I raked about online and found one for sale in Fraserburgh by a very old man who had bought it 23 years ago. He bought it and it sat in his garage, he never ever used it.
"Because I found it in the North-east of Scotland, I thought it was destiny. I thought I live here, I found it here, I'm going to fix it. I wanted to bring it, well, back to the future really.
"Driving it up to the Belmont here today was literally its maiden trip, I was nervous it would break down on the way up. They're not famed for reliability or build quality."
The 42-year-old petrol-head explained that he hasn't taken the DeLorean to 88 miles an hour yet, but he says he'll keep a look out for flames behind him when he does.
Mr Mackie added: "When I find the flux capacitor I'll make sure I get it working as I have quite a few things I need to go back in time and sort out a few things in my life.
"It's unbelievable, there's so few cars that turn so many heads, and everybody knows what a DeLorean is, without a question you know what it is. Everybody wants to hug it, it's really an amazing car."
More information about the Back to the Future film marathon can be found here:
http://www.belmontfilmhouse.com/showing/back-to-the-future-trilogy-oct1-14/