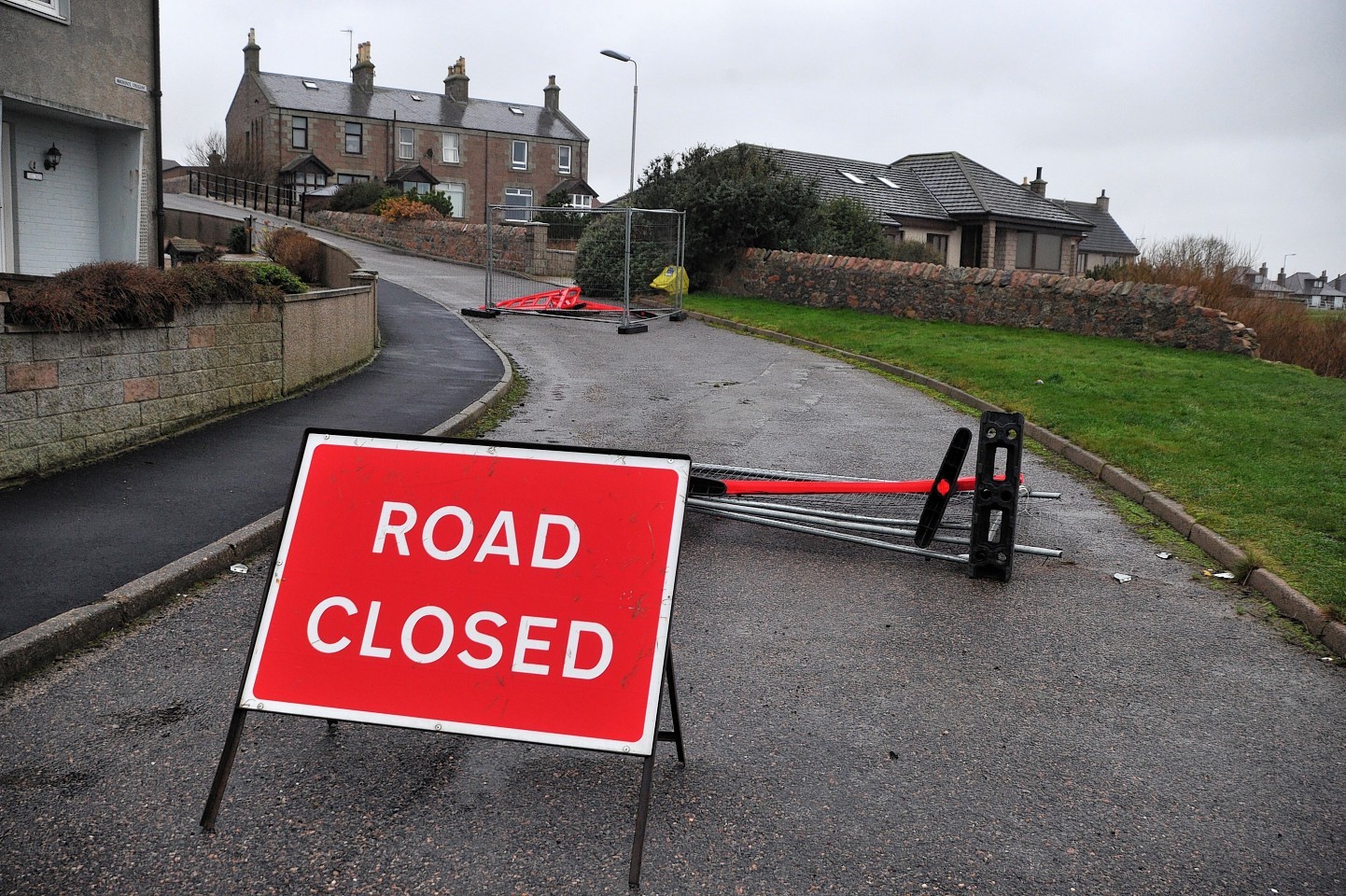 The battle by a group of Peterhead residents to save their street may have ended in failure as councillors prepare to close it permanently.
Mackenzie Crescent was left unstable following a nearby landslip at the end of 2012.
It has been fenced off ever since as residents, councillors and local authority chiefs have wrangled over a long-term solution.
Works to repair the embankment below were originally mooted but concerns over spiralling costs led members of the Buchan Area Committee to support recommendations from council planners to shut off one end of the street with bollards.
As a period of public consultation – during which the local authority was flooded with objections – draws to a close, it looks increasingly likely committee members will again support closing Mackenzie Crescent.
It is understood the landslip, at the town's Lido, happened when excavation work was being carried out on a new sea cadets unit.
Last night resident John Crichton, who has spent four decades living in the street, said: "I think it should be repaired, and I think the responsibility falls on the construction firm, the sea cadets and the council.
"I've lived here for 40 years and this is the first time anything like this has happened.
"The people who live in Mackenzie Crescent paid money several years ago to repair the road. Now the council are just going to shut it off.
"But there's nothing we can do to fight the council."
Aberdeenshire Council investigated various options for the cliff-top route and originally called for restoration work on the slope which would allow the street to reopen, at a cost of £200,000.
However, when the bill rose to more than £600,000, the scheme was rejected. Councillors instead voted to pay about £20,000 to seal off the street permanently.
In a report to the Buchan Area Committee, council infrastructure boss Stephen Archer says: "Introducing a Prohibition of Driving Order on the section of road would be a relatively straight-forward matter and officers consider that closure to vehicular traffic would result in only relatively minor inconvenience to residents.
"The maximum additional length anyone would have to travel is 350 metres(382yds)."
Members of the committee will make a final decision during a meeting at Arbuthnot House today.