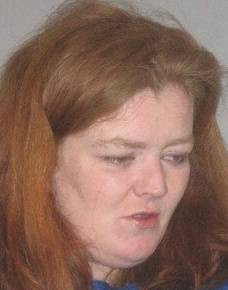 The mother of missing Aberdeen woman Kelli Ferris no longer believes her daughter is alive.
Catherine Sandison spoke out exactly five weeks after her daughter was last seen.
Ms Sandison said she was considering holding a memorial service for Ms Ferris, 40, if there was no major breakthrough in the near future.
"I would like to think she was still alive but I don't think she is," she said.
"She used to leave messages on my answer phone, but there has been nothing from her.
"If she turned up alive, I would be so, so glad, but I have to brace myself that she won't.
"But how can you brace yourself for that?"
Ms Sandison described the time since Kelli vanished on September 10 as a "nightmare."
"It is like a haze, like a dream. First thing in the morning and last thing at night are the worst," she said.
"I was always scared that the police would come to the door and tell me they had found her when I was there myself.
"Now it is the not knowing that is the worst."
Ms Sandison, who described her daughter as a caring person, said she last saw Kelli when she visited her in hospital the day before she disappeared.
Kelli had been in hospital herself, in the ward next door to her mother, and had come to say goodbye.
Ms Sandison said: "She got out the day before me and that was the last I heard of her.
"She wasn't well but she seemed chipper enough and she was glad to be getting home.
"She was telling me what she was going to be doing when she got out. Little things, like going to the bank.
"I expected her to come up again before I got home but she never came."
Ms Sandison said her worst fear was that Kelli, who had been seriously unwell and spent 10 weeks in hospital over the summer, was lying in someone's flat.
"I am just worried that she became ill and she lay down in someone's house and that person is too scared to come forward because they think they will get into trouble," she said.
"I would say to them don't be scared and phone the police anonymously."
Kelli was last seen by a taxi driver being dropped off at the Beach esplanade around 8.40pm.
She is known to have been drinking heavily on the day she vanished and was carrying several hundred pounds.
After she left the cab, she was not picked up by CCTV cameras on the upper promenade.
Police believe she may have walked onto the lower promenade, which is not covered by cameras, or onto the beach itself.
Her mum said she would not rest until she knew what happened next.
"Maybe one day there will be a knock on the door and the police say they have found here but all I can do is just take each day as it comes," she said.
"If she is not found I was thinking I might organise a service to remember Kelli. I don't think things will ever draw to a close, but it might just help."