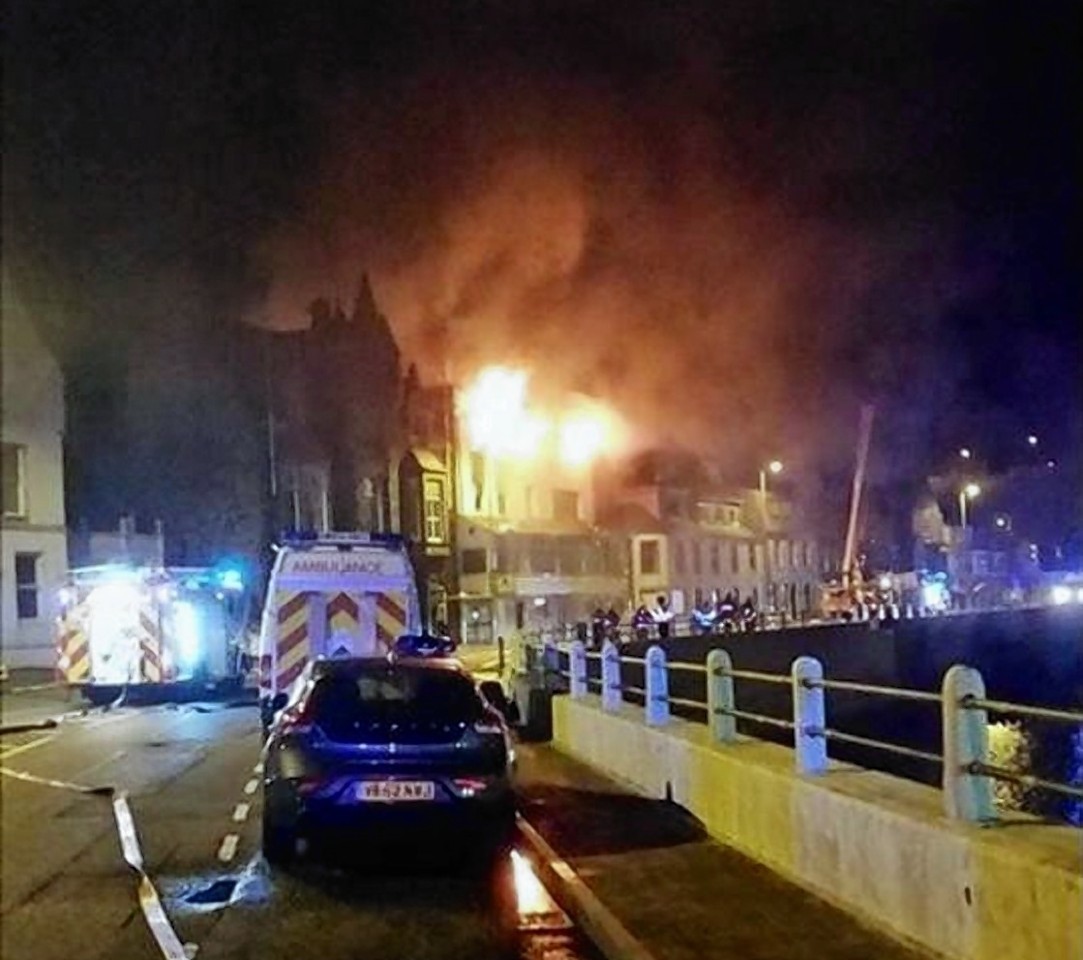 A former three star north-east hotel has been destroyed in a fierce blaze.
Fire crews fought for several hours to bring the early morning inferno in the derelict building in Macduff under control.
Parts of the town's Shore Street were sealed off to allow firefighters to tackle the fire in the old Highland Haven Hotel, which is currently on the market.
The alarm was raised at around 12.30am yesterday and 70 Scottish Fire and Rescue staff using 10 appliances battled the blaze for more than four hours. They prevented the fire from spreading to the adjacent town hall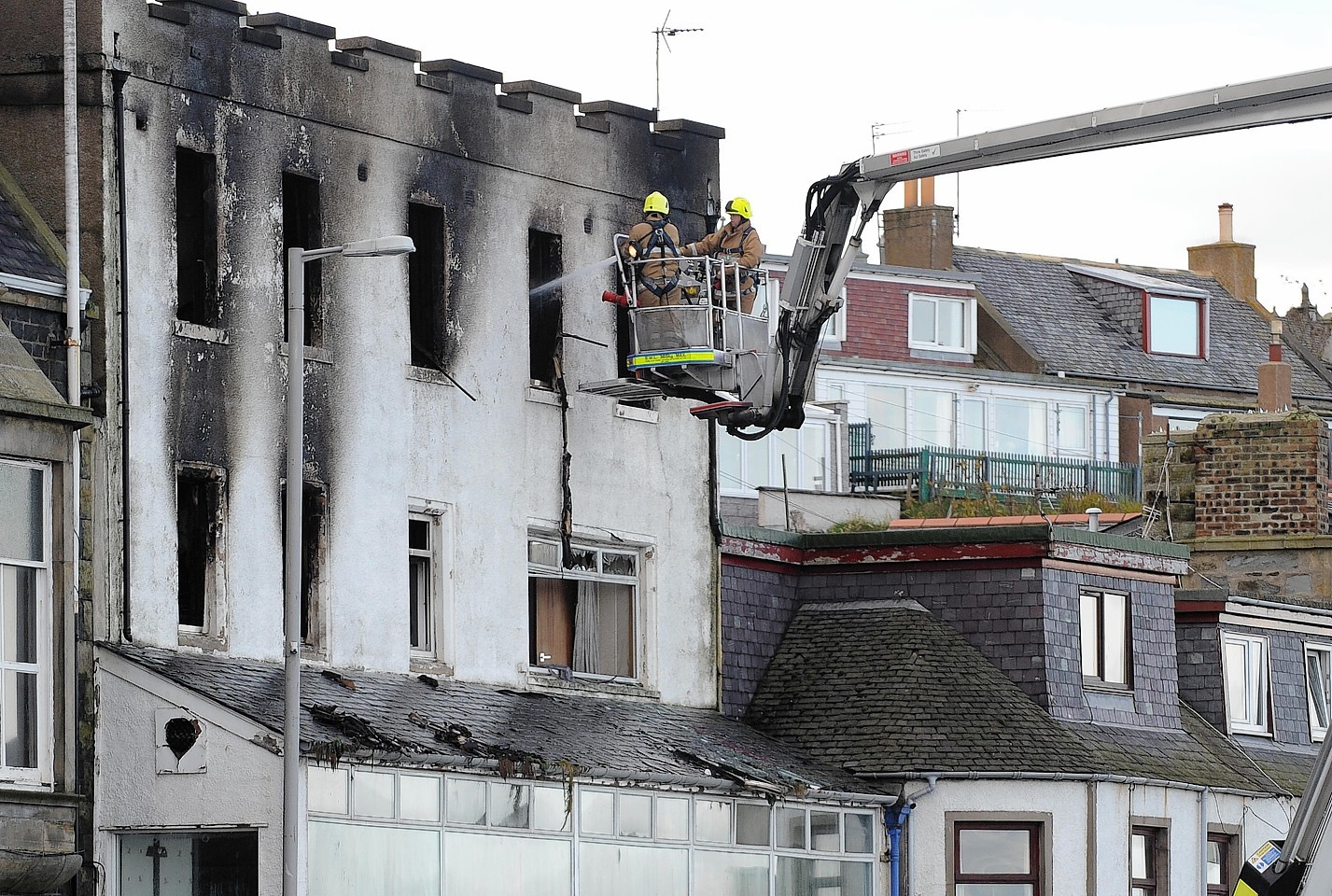 Locals last night speculated that the fire may have been caused by squatters. One said: "That place was an accident waiting to happen – why was it not boarded up?"
Bed and breakfast operator Monica Sorrell feared that the building would now remain in its current, fire-damaged state. She said: "Nothing ever seems to replace these things here. It's such a pity. Macduff was a really pretty place, it was really flourishing when I first got here 25 years ago."
Chartered surveyors Shepherd, who are selling the property, were unavailable for comment yesterday.
Police officers and one fire crew remained at the site yesterday afternoon and Shore Street opposite the town's harbour was cordoned off to the public.
A police spokesman said: "There were two units that went down initially, that was just to enable road traffic management for the fire service. There's no progress on the investigation until we can commence it tomorrow.
"I think they'll need a structural engineer to have a look over it as well," he added.
A fire service spokeswoman said the remain appliance was keeping an eye on the building and dampening remaining hot spots.
Their work has been praised by local councillor Mark Findlater, who is also chairman of Macduff's safety group.
He said: "If it wasn't for our firefighter's bravery and competency, the town hall would have gone up as well. The heat had cracked the windows at the back and there was flames licking at that, too. They saved our town hall, basically."
Commenting on the hotel he said: "There have been folk in the past that have broken into it. It has been secured, but it's a big building. If someone wants to get into it, they will.
"There's been a lot of damage done over the years to the inside. There will be a lot of things up in the air about it, but we've just got to let them do their job and come to their conclusion."
Since the fire, residents of Macduff have taken to social media to discuss the demise of the hotel and the town's shore front.
One said it was as if the town was "doomed by destruction".
"What would our old folks think of the place? If they could see it now, I guess they would be pretty upset," they added.
Another commented: "It's such a shame that so many wonderful buildings have been left to rot. Hopefully the building can be regenerated and made into a waterfront attraction again, know it holds a lot of memories for people who remember it in its heyday."
As a result of the road closure near the hotel, bus operator Stagecoach has altered the route of their number 35 Elgin to Aberdeen service. They say access to the bus for this route will only be available on the Barnhill part of Macduff until further notice.