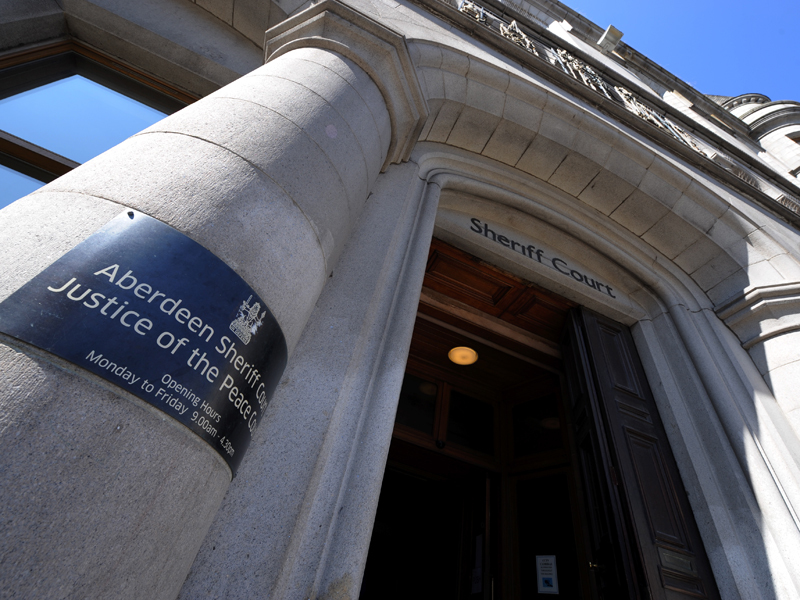 A sheriff yesterday stood down from a court case involving a man accused of killing birds of prey – because she is a member of the RSPB charity.
George Mutch, of Kildrummy, was due to stand trial accused of recklessly killing or injuring two goshawks and a buzzard by using traps at Aberdeen Sheriff Court.
The 48-year-old faces four charges and is claimed to have carried out the offences at Kildrummy Estate, near Alford in Aberdeenshire, between August 6 and September 13 in 2012. He denies the charges.
The trial was scheduled to go ahead yesterday but was further adjourned until later this year.
Defence counsel Mark Moir argued that Sheriff Annella Cowan should recuse herself from the case because she had mentioned during a pre-trial hearing that she was a member of the RSPB.
Yesterday, Mr Moir argued that the sheriff, as a member of the RSPB, should stand down from presiding over the trial because the bird charity had been involved in the criminal investigation against his client.
He said: "Your Ladyship in this specific trial will require to determine whether or not investigators who are members of the RSPB are credible or reliable and you will also have to decide whether Mr Mutch is credible or reliable."
He added that if it was the case that the sheriff had paid membership fees to the charity the money could have been used to fund criminal investigations of this type.
Mr Moir stressed that he was not suggesting that the sheriff would be biased but said there could be an appearance of bias now that her RSPB membership had been mentioned and the fact was in the public domain.
He said that justice must be done but it must also be seen to be done and it covered a maxim that no judge shall be a judge of his own cause.
Sheriff Cowan considered the lawyer's arguments for her to recuse herself from the case and decided she would stand down.
The sheriff said she had taken no offence insisting that it was more important that justice was seen to be done.
The RSPB is a UK charity set up to protect birds and the environment. The organisation is involved in policy making, managing conservation projects and educating members of the public about wildlife.