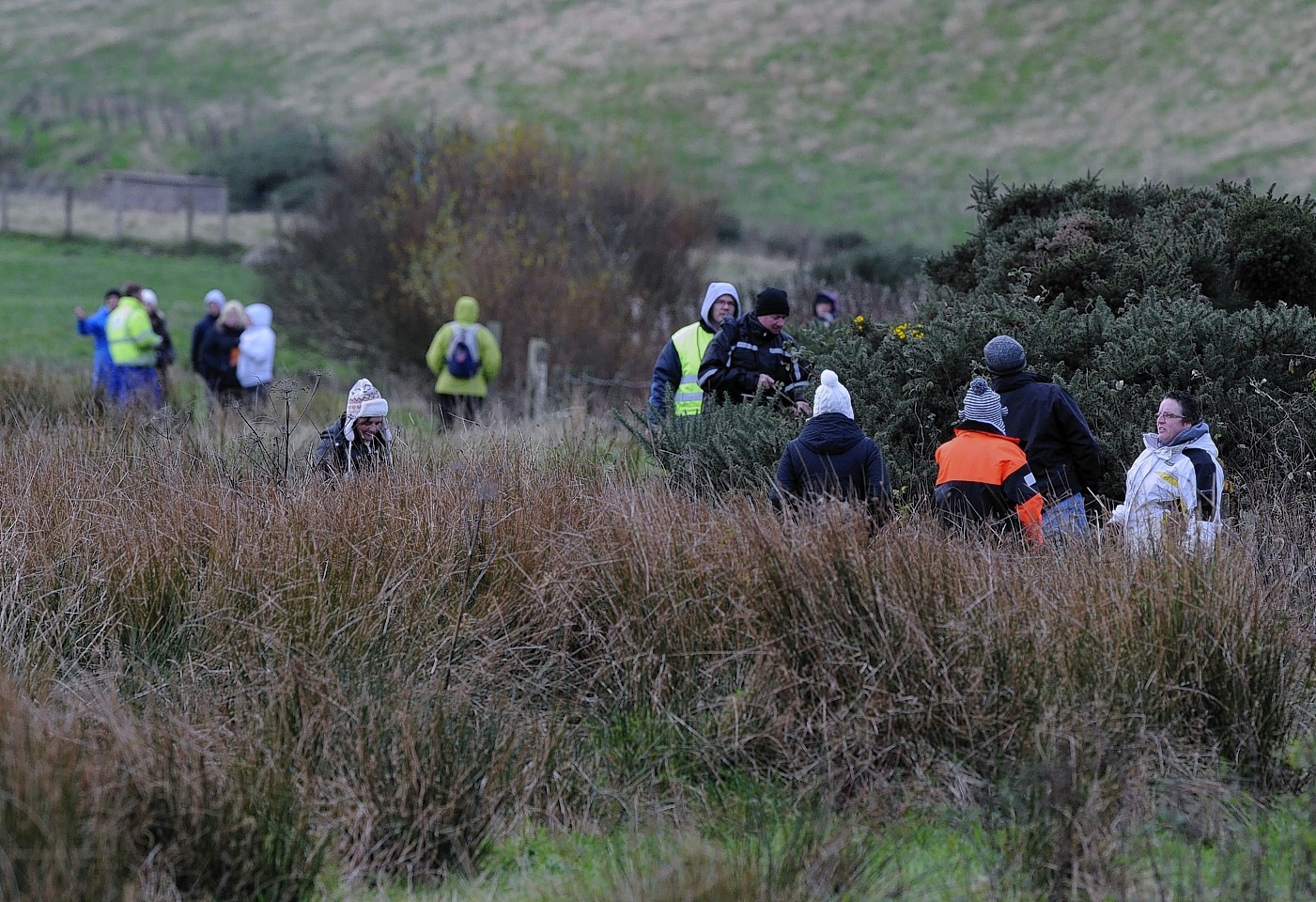 Police investigating the disappearance of Fraserburgh man Shaun Ritchie were no closer to pinpointing his whereabouts last night as darkness halted the third day of a massive manhunt.
The senior officer coordinating the operation admitted his team were becoming "increasingly concerned" for Mr Ritchie's safety.
Specialist dive teams were drafted in yesterday to assist regular officers, mountain rescue teams, search dogs, dozens of members of the public and a police helicopter in the hunt for the missing 20-year-old.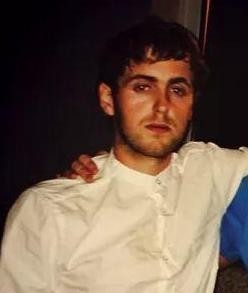 Mr Ritchie – known to his friends as Stonie – vanished in the early hours of Saturday morning and was reported missing at 8.45pm on Sunday.
His picture has been shared thousands of times on social networking sites by people as far afield as Paisely and Shetland.
However, the focus of the search, which began on Monday morning, remains a remote stretch of wooded and agricultural land north-west of Strichen, where he was last seen with a group of friends.
The location is several miles from his Fraserburgh home.
Searchers combed the ground yesterday in what one officer described as a "starburst pattern", starting from the exact spot where Mr Ritchie was last seen.
But despite the intensive effort, no further leads had been uncovered by last night.
Inspector George Cordiner said: "inquiries are continuing to establish Shaun's movements in the lead-up to him being reported missing and at this stage there is nothing to suggest this is anything other than a missing person inquiry.
"Searches will resume again tomorrow but we are growing increasingly concerned for Shaun's wellbeing as time goes by.
"Specialist resources have been utilised to assist with the search, including search and rescue dogs, and this will continue tomorrow. It is an extensive open area that we are searching and it does take time to cover this."
Farmer Gordon Thomson owns much of the land in the search area. Last night he said it was an unforgiving environment.
"They call this less favourable ground," he said.
"We chased cattle through the woods there two years ago and it was very dense in there.
"They also searched the steadings here last night."
The search operation was being coordinated from a mobile command van parked outside Mr Thomson's steadings.
Searchers were hampered by dropping temperatures and bouts of rain and hail, however 50 police and mountain rescue searchers turned out to help clad in heavy winter clothing, along with the 65 members of the public.
Much of yesterday's hunt focused around a narrow, overgrown burn which runs under the unclassified road between the A98 Fochabers to Fraserburgh route and A981 from the town to New Deer.
Later in the afternoon, the dive teams were seen moving into the woods near Hillhead of Auchentomb.
It is understood the divers are also trained to search boggy ground.
The entire hint was called off around 5pm as darkness fell.
At a press conference earlier in the day, police refused to be drawn on rumours circulating locally and on social media that there had been an "incident" in the hours before Mr Ritchie's disappearance.
Inspector Cordiner would not speculate on the Fraserburgh man's exact movements, or whether drink or drugs were involved.
He said: "We've got an inquiry team out there right now speaking to friends and family trying to establish what his exact movements were. I'm not saying he was in Strichen, he was in the area the search is ongoing at the moment."
A police spokeswoman has also stressed that the fact that the investigation has been handed over to the Criminal Investigation Department (CID) is common practice in a case of this nature.
Mr Ritchie was last seen wearing dark grey skinny jeans, a white T-shirt, a grey hoodie and brown trainers.
The search will continue today.