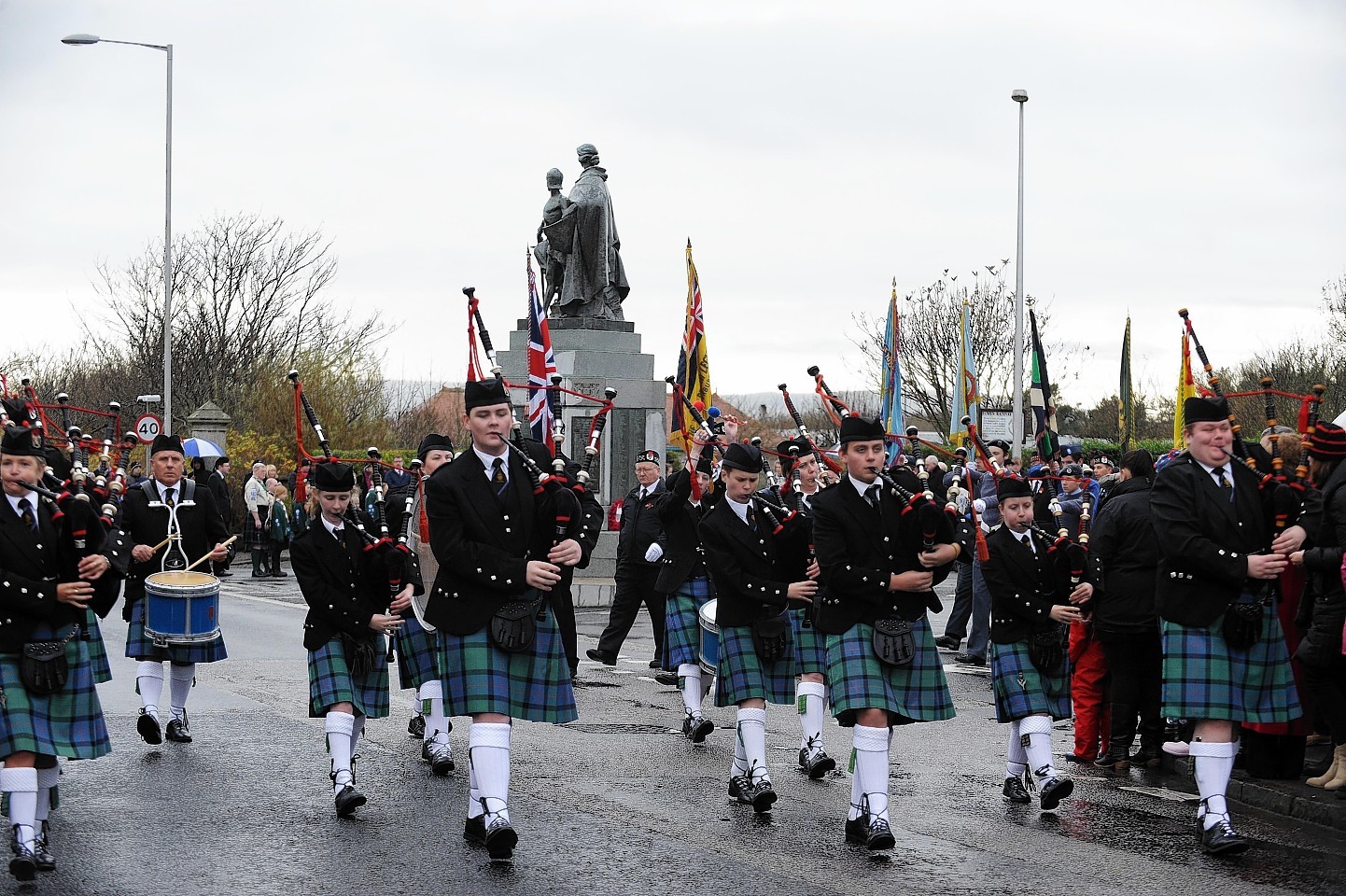 Generations of north-east residents gathered together at memorials across the region yesterday to remember the men and women who have fallen in service of their country.
The largest events were held at the war memorials in the towns of Peterhead and Fraserburgh, each of which drew crowds of several hundred people.
Though those who paid tribute at the tall cenotaph on Peterhead's South Road braved a biting North Sea wind, and the crowds in Fraserburgh carried umbrellas to fend of the drizzle, both ceremonies were uninterrupted by the conditions.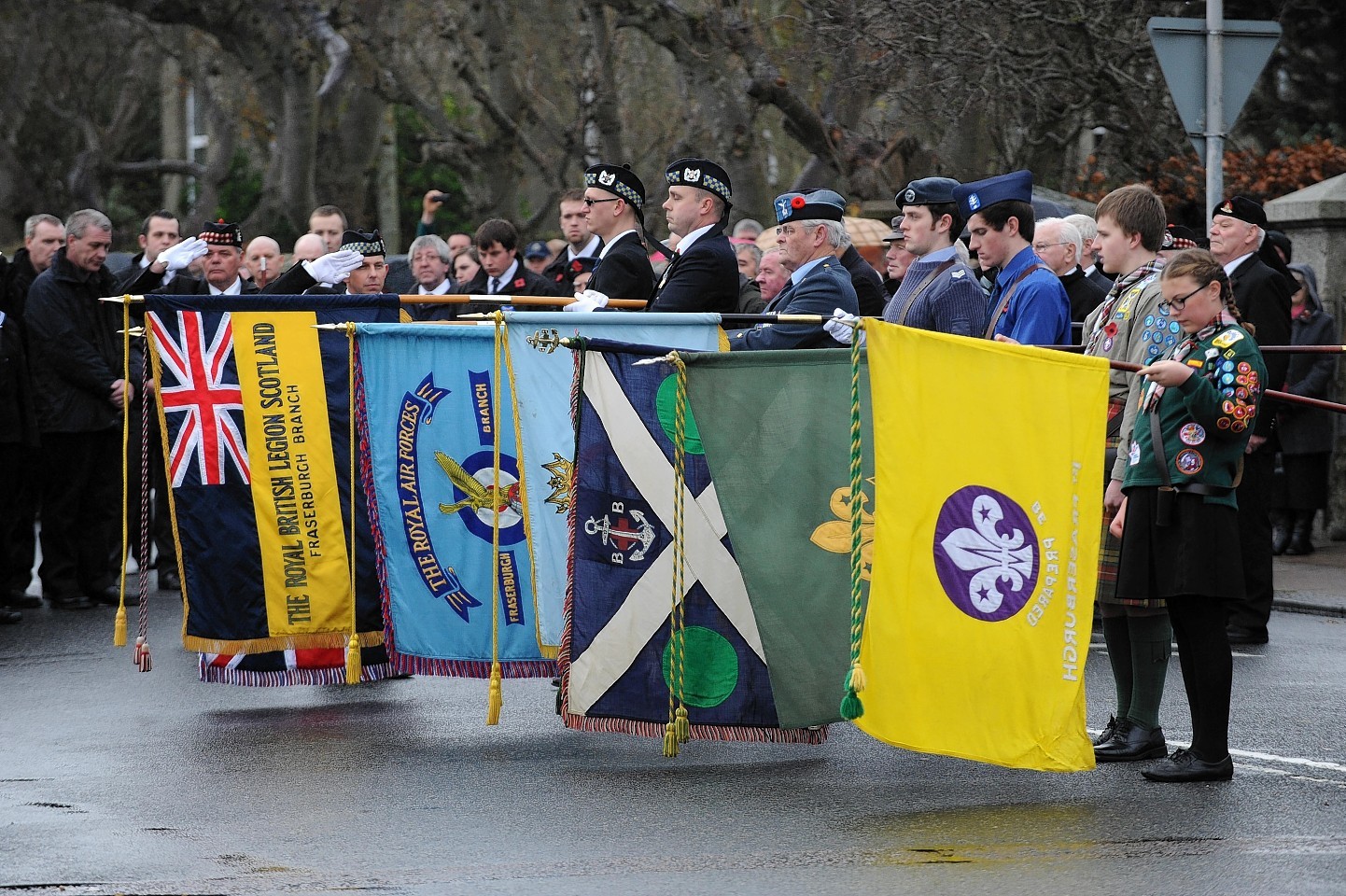 Fraserburgh's service – which took place at the war memorial on Maconochie Road – was led by Rev Dr Iain Macnee.
Following the service Dr Macnee, the interim moderator of Fraserburgh's Old Parish Church, praised the young people who turned out to honour the fallen.
He said: "I thought a few years ago that services like these might die out, but it's great to see the young people involved.
"The centenary of World War I certainly seems to have brought it back to the forefront of our minds, and schools and organisations like the cadets have worked hard to give remembrance fresh impetus."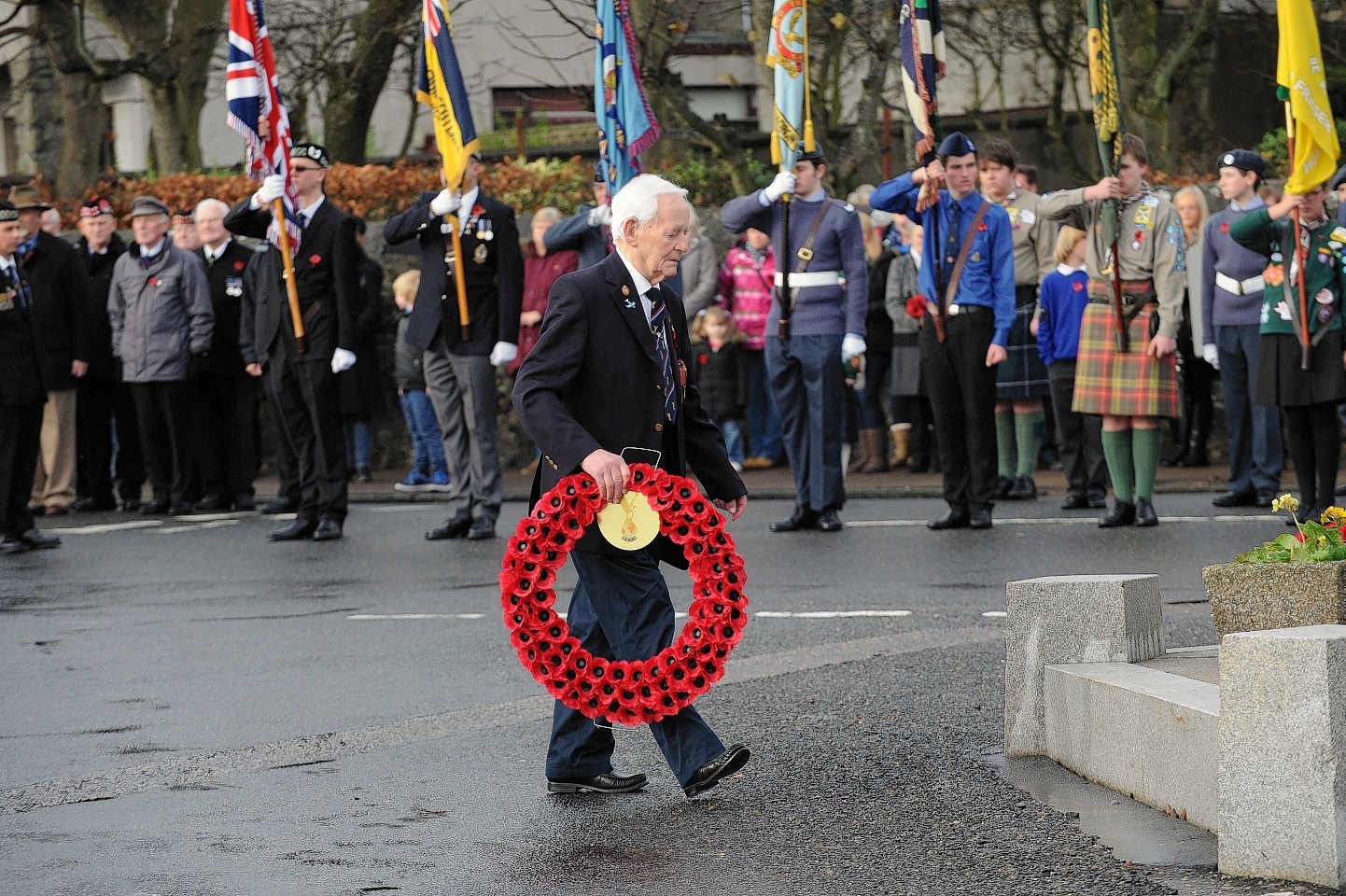 A whole host of youth organisations turned out in their dress uniforms to participate in the remembrance service.
Representatives from the Scouts, Boys' Brigade and Sea Cadets were among those who laid wreaths against Alexander Carrick's 'Justice Guiding Valour' sculpture before the minute's silence.
One of the last people to leave the memorial was local man John Provan, a former chairman of the Fraserburgh RNLI station.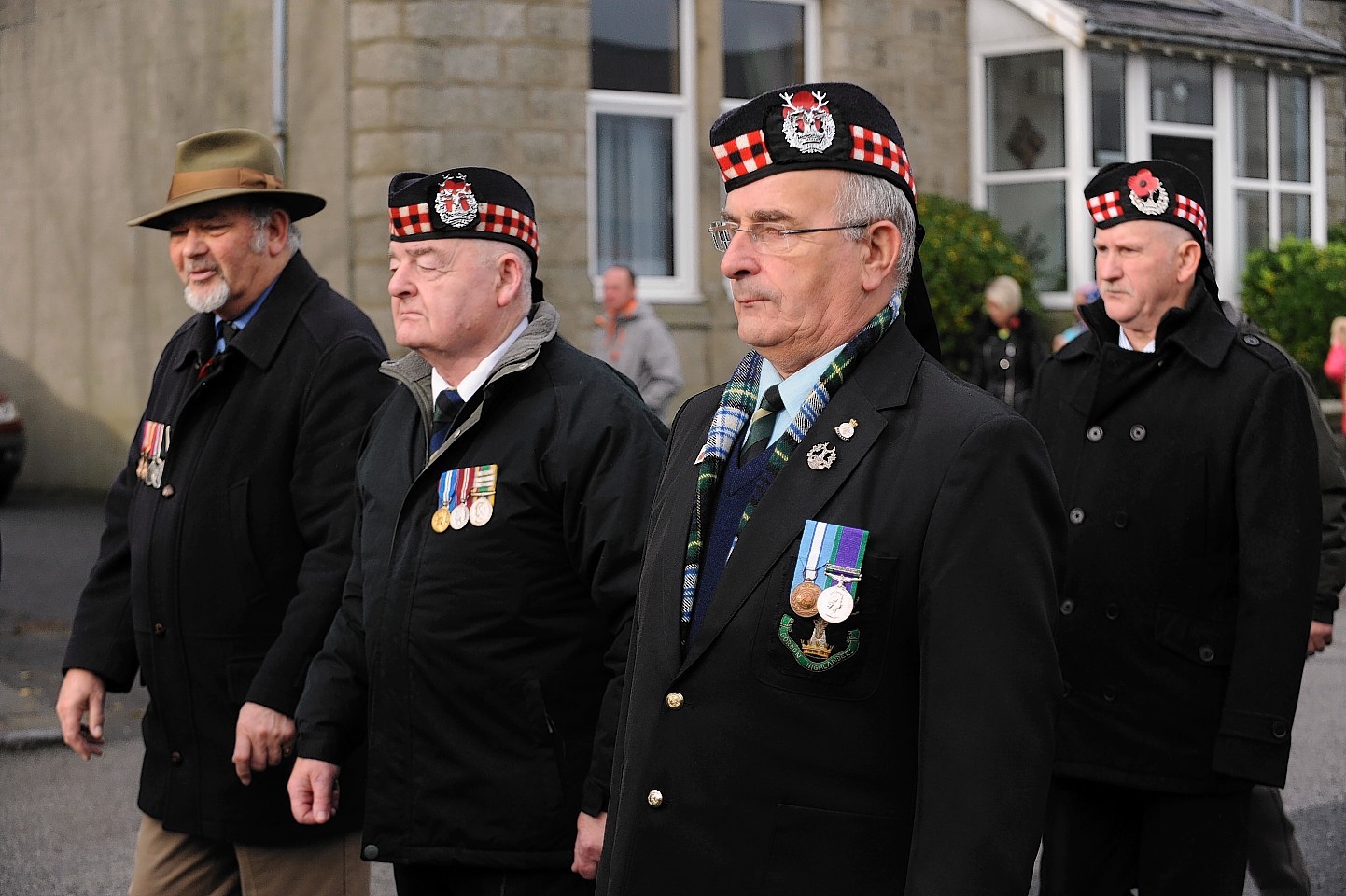 Mr Provan was only nine years old when World War II broke out, but said it was "important" to remember the fallen.
He said: "I usually come down to see the parade. It's good to remember, it's important to remember what went on.
"And it's very moving to see a big turnout of young people."
Wreaths were also laid are ceremonies in villages across the north-east, including Mintlaw, Maud and New Deer.