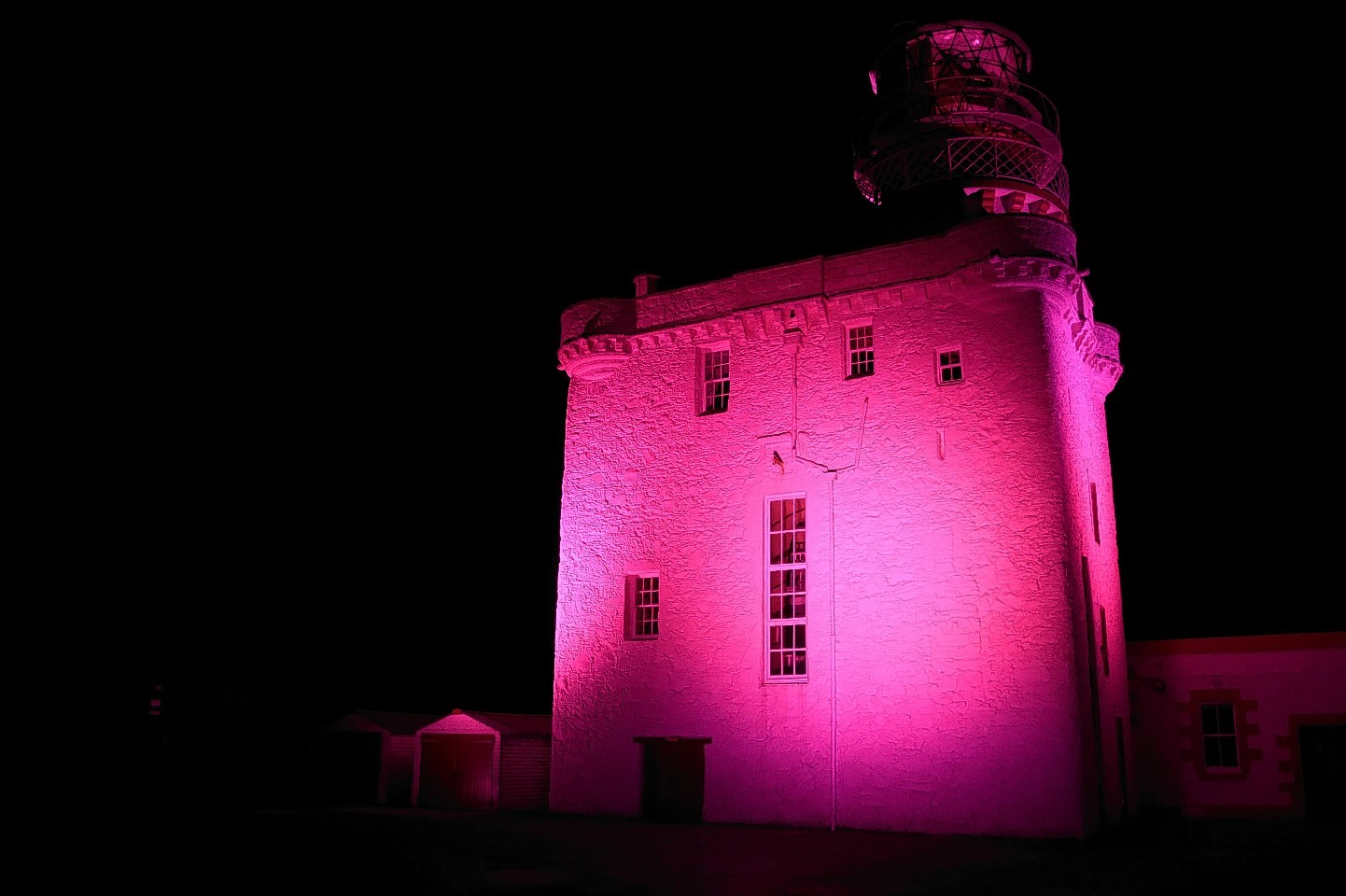 A north-east lighthouse was illuminated in pink to turn it into a "beacon of hope" for cancer sufferers.
The 18th century Kinnaird Head building at Fraserburgh for the special makeover as a show of support for those who will take part in fundraising Moonlight Prowl later this year.
The annual 13-mile sponsored walk has raised more than £700,000 for breast cancer research at Aberdeen Royal Infirmary and the University of Aberdeen.
The women who take part come from all over the from the north-east and further afield.
The event will celebrate its 10th anniversary in the summer.
Last night, Margaret-Jane Cardno, the chairwoman of the Prowl's organising committee, said: "I can't believe we've reached 10 years, actually.
"We wanted to mark the special occasion and we tried to think of ways we could demonstrate how important the walkers' work has been.
"We've raised the best part of three-quarters of a million, and that money is going towards what is turning out to be groundbreaking cancer research programmes.
"We just felt that the lighthouse was a symbol of the hope that this work has generated."
The lighthouse, which forms part of the Museum of Scottish Lighthouse, remained pink from 7pm-midnight on Saturday.
Ron Morrice, who is chairman of the museum, said: "It gives us great pleasure in helping the committee kick-start their 10th year of fundraising events."
The museum's show of solidarity was praised by local councillor Brian Topping.
"I think, for the organisers of the Moonlight Prowl and the women who have taken part over the years, it was absolutely fantastic – a wonderful sight," he said.
"The money that they have raised is quite spectacular for an excellent cause. Everyone knows someone who has been affected by cancer, so for that money to be put into research is wonderful."
This year's walk will take place on Saturday, June 6. Registration for the event is available on the Moonlight Prowl's website.