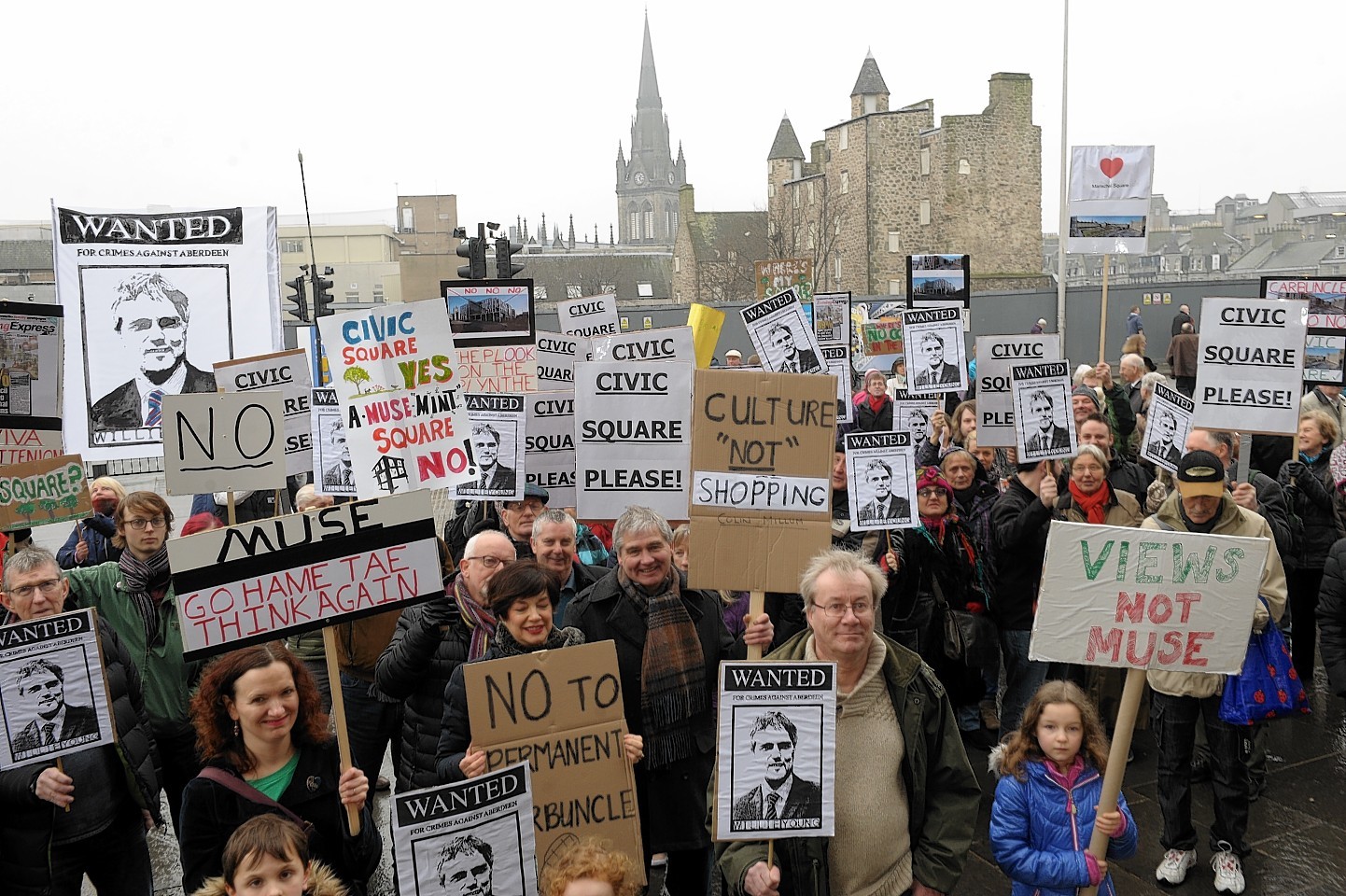 Around 1,000 people showed up to the third protest against the Marischal Square development, according to organisers.
This is the third demonstration against the controversial plans, led by Muse Developments in partnership with Aberdeen City Council, which would mean the historic site would be re-developed into an office, retail and hotel complex.
Demonstrators are calling on the council's administration to re-think the plans amid fears the new development will blight the surrounding landscape of historic buildings including the iconic Marischal College.