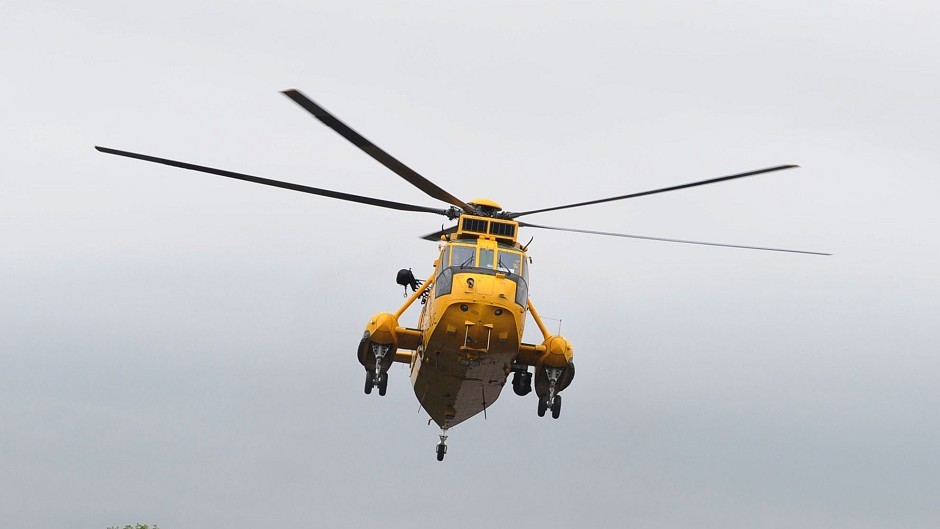 A Filipino fisherman is recovering in Peterhead after being involved in a freak accident at sea.
The sailor, who has not been identified, is being supported by the local Fishermen's Mission and Apostleship of the Sea (AoS) while he heals.
He was airlifted to Aberdeen Royal Infirmary after his thumb was torn off as he was worked out of Aberdeen in Shetland.
There are now concerns that the man could be sent home if he is unable to continue working at sea.
Doug Duncan, Aberdeen's port chaplain, said: "His thumb had been severed while fishing and, although it had been reattached, the hospital feared it would not take.
"Sadly, the disability will have a major impact on his working life in the fishing industry so he will probably be sent home."
Mr Duncan and AoS became involved as soon as they heard about the fisherman's accident.
Mr Duncan added: "I received further news about the accident from Father Anil Gonsalves, the local parish priest in Shetland, and drove to the hospital to meet the fisherman who was still in shock, but being well looked after.
The man is currently living out of the mission's Peterhead base.
Last night, Peterhead councillor Alan Buchan – a former fisherman – empathised with the sailor, saying it could be difficult for him to continue his career.
He added: "He'll probably have to go home, because you need both hands to gut fish, to mend nets and operate the machinery. It's a very intensive job and you really need both hands to work properly.
"If you lose your arm or your thumb, it's virtually impossible to continue on as a crewman. Unless you can command the job, you couldn't really continue."