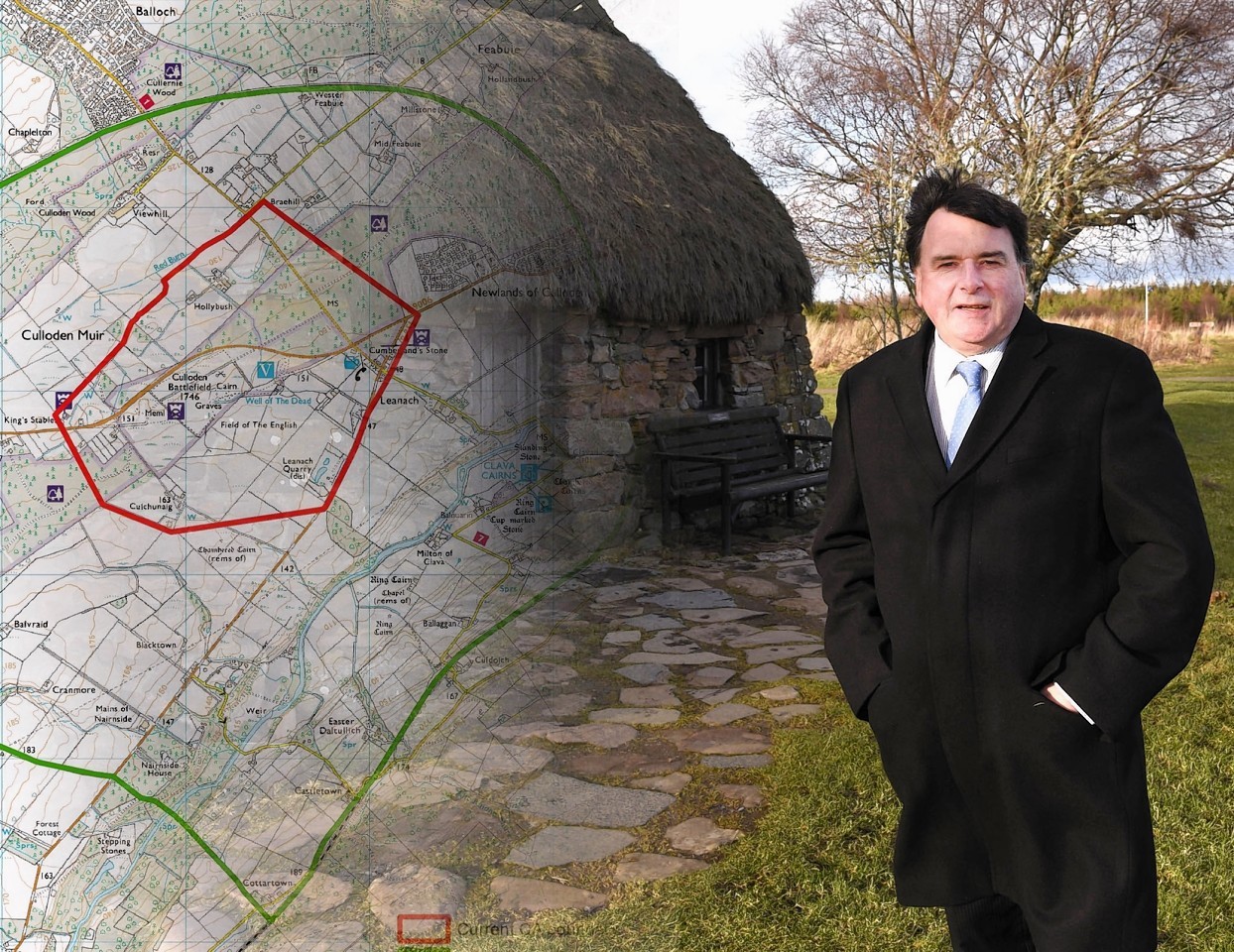 Campaigners are claiming victory in the fight to save the scene of one of the most infamous episodes in Scotland's history.
Culloden Battlefield was at the centre of a global row last year when a developer was granted permission to build new houses within sight of the war grave where more than 1,500 men died.
Now Highland Council has drawn up proposals to massively extend the protection area around the battlefield, which stretches almost two miles away from the site.
George Kempik, founder of Stop Development at Culloden, which gathered more than 16,000 signatures on a petition against the homes, said it was a victory for people power.
He said: "Culloden Battlefield is famous all over the world and people everywhere were concerned at the Viewhill housing plans.
"We are delighted that the old conservation area is now considered out of date and is planned to be extended."
If the new protection zone is approved, any developments proposed within the new boundary will face much more stringent controls.
Even minor applications, such as the installation of satellite dishes, will come under extra scrutiny.
Councillors will be asked to approve the draft document at the City of Inverness area committee meeting next week.
Members of the public will also get to have their say on the new boundary line as part of a six-week consultation.
The row over the preservation of Culloden blew up when a Scottish Government planning reporter granted permission for 16 houses at Viewhill, within site of the battlefield visitor centre.
Highland Council originally rejected the plans but the developer, Inverness Properties, lodged an appeal against its refusal.
A spokeswoman for the National Trust for Scotland, which owns Culloden Battlefield, said last night: "We welcome the council's attempt to increase the protection for the area.
"Hopefully it will prevent the situation we had at Viewhill arising again."
A report to go before the City of Inverness committee on Thursday states that the existing conservation area was drawn up in 1968 and is now out of date because of new research which suggests the 1746 battle took place over a wider area.
The new boundary broadly follows the line of the railway and encompasses historic sites such as Clava Cairns.
It is aimed at protecting both views from and of the battlefield.
The Scottish Government will have the final say on the proposals.
Councillor Ken Gowans, Inverness South, said: "We accept there has been development but we do not want to end up with a situation in Stirling like Bannockburn where it is surrounded by houses."
He added: "It is incumbent on us to protect the site. This is a significant change and I am very happy it is being brought forward. It is a big milestone."
Fellow ward member Thomas Prag also welcomed the move, but said the change would not mean a complete block on development within the conservation area.
He said: "These are important areas for locals and visitors and we know people feel strongly about Culloden Battlefield."
Councillor Jim Crawford said: "We are not saying there will be no development at all but this will give us statutory guidance when it comes to applications."